Hollywood, CA—Worried that your computer doesn't match the minimum recommended specs for virtual reality? Oculus has a solution. Nate Mitchell got on stage at Oculus Connect 2015 to announce the beginning of the "Oculus Ready PC Program."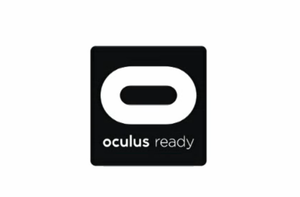 It's targeted at people who are interested in VR, but don't necessarily have the tech know-how to build their own machine or deal with weird hardware edge cases. Instead, Oculus has partnered with manufacturers (Alienware, et cetera) to stamp machines with an "Oculus Ready" logo—basically "This computer will work with the Oculus Rift out of the box."
I don't know whether there's a huge market of people who are currently interested in virtual reality but wouldn't build their own PC, but it's definitely an important step if the Rift is ever going to take off as a mass market device.
In case you missed it, the minimum specs for the Oculus Rift are:
4GB RAM
Nvidia 9800 or AMD 4870 graphics card with 1 GB dedicated RAM
2.4 GHz Intel Core 2 Quad Q6600 CPU or 2.4 GHz AMD Phenom 9850 Quad Core CPU
65 GB HDD
While the recommended specs are a bit beefier:
Nvidia GTX 970 / AMD 290 equivalent or greater
Intel i5-4590 equivalent or greater
8GB+ RAM
Compatible HDMI 1.3 video output
Still, Oculus promises you'll be able to purchase Oculus Ready PCs for under a thousand dollars—a big investment, for sure, though about what you'd expect if you're already in the market for a gaming PC. We'll see how it shakes out. Stay tuned for more announcements from Oculus Connect 2015.