At a Glance
Expert's Rating
Our Verdict
This is the best dash cam for catching events in the periphery. The interface is subpar, but the features are top-notch.
The X1 is one of the most popular dash cams on Amazon—with good reason. At about $170 (street) you get the full gamut of features: a nice 2.7-inch display, GPS (a separate module/mount that plugs into the camera), a free 8GB SD Card, and 1080/160-degree video. That's the widest field of view of any of the dash cams reviewed, and it really does help capture things that happen in the periphery.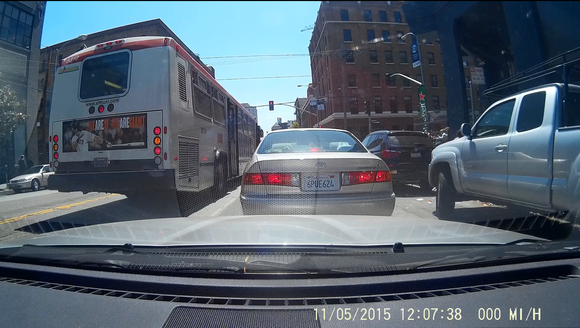 The quality of the X1's video is also quite good, albeit slightly over-exposed at the default settings. It also suffers from fish-eye due to the extremely wide field of view, but if that becomes an issue you can always employ a de-fishing filter in your video software. There's also a very capable standalone fish-eye flattener from Mercalli called DeFishr.
The X1 is small, thin, and light with a relatively inconspicuous/easy-to-adjust locking suction mount. KDLinks actually includes two mounts: the one with a GPS module, and one without. KDLInks docs, like many of the others assume a lot of knowledge and unfortunately, you're likely to need them. The on-screen interface is icon-heavy and navigating it isn't simple either, with similar buttons on both sides of the unit. Doable after some fiddling is the best I can say. Fortunately, all dash cams are pretty much set-it-and-forget-it, so you don't have to fiddle very often.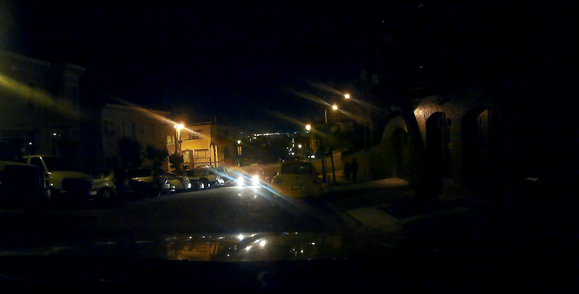 My real issue with the X1 is that you must set the date and time manually. This should be done using the GPS info. Yes, the GPS is in the mount, and you might use the alternate mount (why, I don't know unless you really need to save power), but it's one of the major GPS perks.
A strength of the X1 is that it uses a micro-USB port both for power and offloading video to PCs. This obviates the need for a microSD card reader. You're also given the choice to use the X1 as a Web cam when you plug it into a PC. Nice.
Minor quibbles aside, the X1 is a capable unit, nicely-priced, and can capture events to the sides that other cameras might miss. But I'm not sure that manually set time is your best bet in a legal situation.