At a Glance
Expert's Rating
Pros
Compact profile
Integrated GPS
Easy to use
Our Verdict
The Garmin Dash Cam 20 is the simplest and easiest-to-use GPS dash cam in our roundup. Still, it's hard to justify the price for what you get.
Though it's pricey for a basic-featured unit, even one with GPS, the Dash Cam 20 is the easiest to use of the dash cams we've reviewed. Four buttons on the front bottom of the unit let you save the current recording, take a snapshot, access the settings, and play back a previous recording. The button functions are also called out nicely on the display.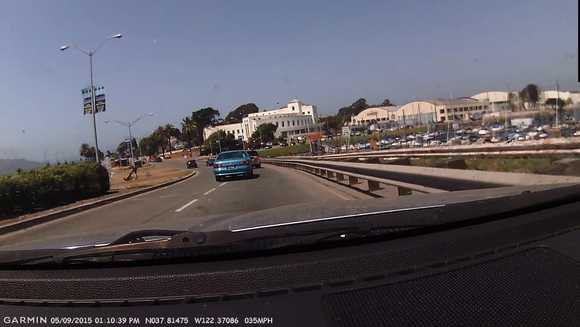 The Dash Cam 20 attaches to its suction cup mount via a pressure-fit ball joint. It takes considerable force to marry the two, enough that I was a bit worried about breaking it. However, once joined, there are no worries about its coming apart. The suction cup is also reassuringly strong. Whoever designed this dash cam has some real-world experience—Garmin, ya' think?
The quality of the Dash Cam 20's recordings, both day and night, looked good. The night video surprised me, because viewed while being captured, it appeared overly dark.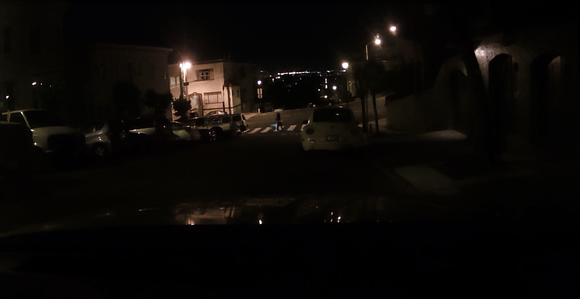 The only thing to be aware of with the Dash Cam 20 is that it has only a 90-degree field of view. While this eliminates most of the fish-eye distortion that you get with other cams, it doesn't catch as much of the approach of the vehicle that sideswipes you. My only other complaint is that bundling a mere 4GB microSD card seems skimpy on Garmin's part, given the price tag.
The Dash Cam 20 is simple, effective, to the point, and rugged. I liked it a lot, though not as much as its significantly more expensive cousin, the Nuvicam LMTHD.