At a Glance
Expert's Rating
Pros
Wi-Fi transfer and control
Super HD video
Wide, 113-degree field of view
Android and iOS apps
Our Verdict
Though Wi-Fi and Android/iOS apps are handy, Cobra would've been better served by integrating GPS into this otherwise capable unit.
With Wi-Fi connectivity for off-loading video, as well as control via Cobra's Drive HD Android/iOS app, micro-HDMI output, and power via micro-USB, the CDR 900 features the most modern design of any dash cam in the roundup—as far as it goes.
Cobra didn't include GPS, or puzzlingly, an add-on for the unit's clearly labeled GPS port. That's a shame, as the CDR 900 features the highest-resolution video (2304×1296), a wide 113-degree field of view, excellent daytime captures, and more-than-acceptable night video.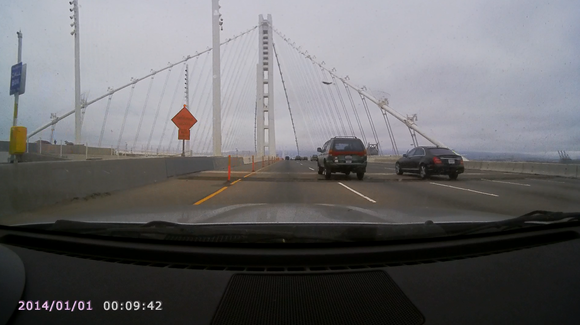 As to app control and setup: If you have an iOS or Android device, logging on to the CRD 900's ad hoc Wi-Fi network makes setup and adjustment quite easy. It also allows the CDR 900 to be used as a wireless Web cam. However, I have a Windows phone, and it's the only mobile device I carry with me normally. If I'd been able to use the two onboard buttons, which can be used to toggle and set a number of parameters, to set the date and time (there's no GSP, remember) I wouldn't care. As it was, I had to drag the unit back home and use my iPad. Okay, that's not a huge deal, and iPhone or Android users obviously won't care, but it's a weird design decision. Much like not providing GPS.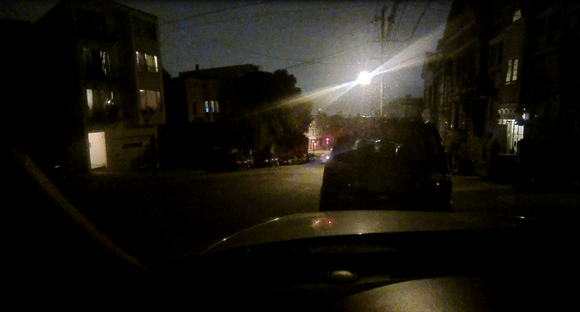 Wi-Fi, configuration via mobile devices, super HD video… it's all quite sexy, and I was looking forward to testing this unit. But you buy a dash cam to support you in the event of litigation. For that, you're much better off going for a unit with GPS.
Note: While the CDR 900 retails at $300, it's listed on the Cobra Web site as being discounted to $200. The PR person told me the price was $200, so I'm assuming this is a Dell-like perpetual discount.