Workstation vendor Boxx said it has created its tiniest workstation yet in the Apexx 1, a PC that's less than 5-inches wide and 8.5-inches tall yet still packs up to an 18-core Xeon processor and professional-grade graphics.
Why this matters: Powerful workstation-class PCs usually evokes images of hulking PCs but recent advances in miniaturization have led to increasingly powerful computers that don't give up much performance despite being far smaller.
Tiny yet tremendous
Boxx's take on building a tiny workstation is somewhat similar to what others have done but it's gone one step further. Most micro-towers, such as the Falcon Northwest Tiki, integrate the power supply into the tower. Boxx moves the PSU outside of the machine so it can reduce the size of PC.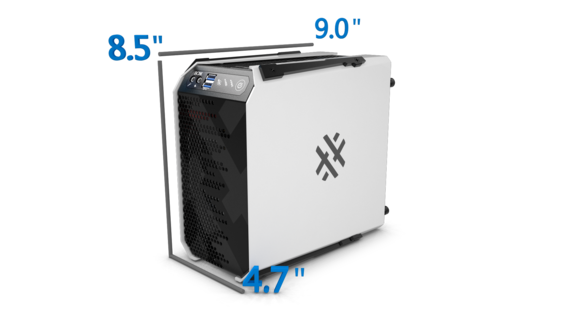 Despite its size, Boxx is able to fit liquid-cooling inside the Apexx 1 using a specially designed cooler. The motherboard is Asrock's nifty X99 MiniITX board, which does away with two channels of the four channels of RAM Intel's Haswell-E normally offers. I tested a dual-channel RAM setup after becoming concerned about the potential sacrifice it demands, but came away being OK with its performance. Apparently Boxx is too. It also has plans to offer an overclocked quad-core Skylake chip version as well.
As you can tell from the image below, there isn't enough room for any of Nvidia's or AMD's beefier graphics cards but Boxx said it can still get a Quadro K1200 half-height inside, making it suitable for CAD work with its certified drivers. The Falcon Northwest Tiki takes a full-size GPU.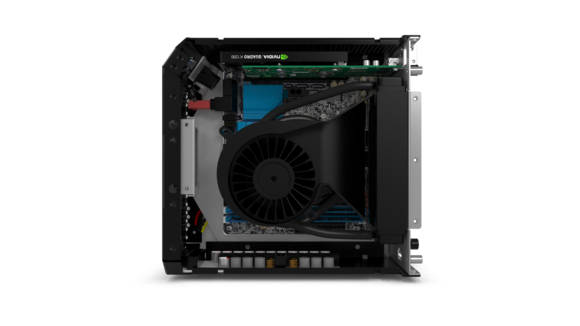 For storage, the offerings include an optional onboard M.2 NVME PCIe SSD plus room for two more 2.5-inch drives clipped on the backside of the motherboard tray. Boxx also plans an updated version of its renderPRO box, called the renderPRO 1. The company didn't disclose details of that but the current renderPro is essentially an external, stand-alone rendering node packing two 8-core Xeon processors.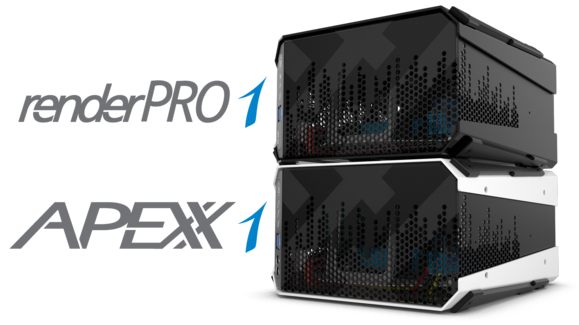 The new chassis itself is a fully custom built case designed by Boxx and then built locally. Few vendors go to such steps—the only other one that I can think of is Digital Storm with its Aventum series as well as the original Bolt and Bolt II.