GNOME 3.18 is out! The latest release of one of the most popular Linux desktop environments brings Google Drive integration, automatic firmware updates, and many other useful improvements.
While Ubuntu's Unity hasn't seen major changes in years as developers work on the converged Unity 8 desktop, desktops like GNOME and KDE's Plasma are charging ahead in desktop functionality that Linux lovers can use today.
Want to stay up to date on Linux, BSD, Chrome OS, and the rest of the World Beyond Windows? Bookmark the World Beyond Windows column page or follow our RSS feed.
Google Drive integration and file manager improvements
The biggest feature in GNOME 3.18 is native Google Drive integration. No, this isn't the long-awaited, long-rumored official Google Drive for Linux. Instead, it's native desktop integration that will let you easily browse, manage, open, upload, and download your files. Just add your Google account in GNOME's online accounts tool to get started.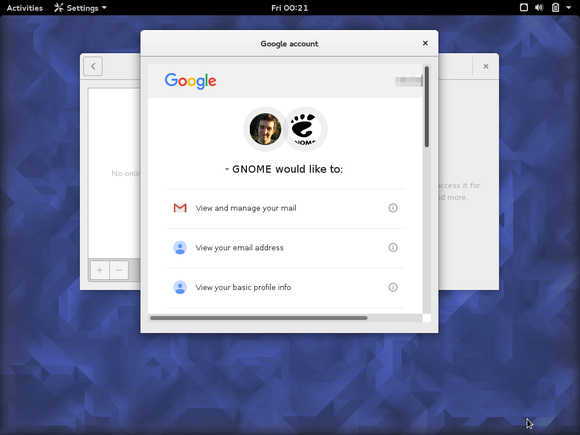 If you haven't tried GNOME before, you may be surprised just how well online account support works. GNOME can tap into your email, sync with your calendars, and even display your Google Photos in its native photos app. GNOME is far more integrated with your Google account than Windows 10 is.
The Files app—previously known as Nautilus—has also been improved. Long-running operations like file transfers and downloads are now hidden behind a button, preventing progress windows from taking over your desktop. File open and save windows have a new search feature. Touch screen support has improved —long-press something innthe file manager to access a context menu.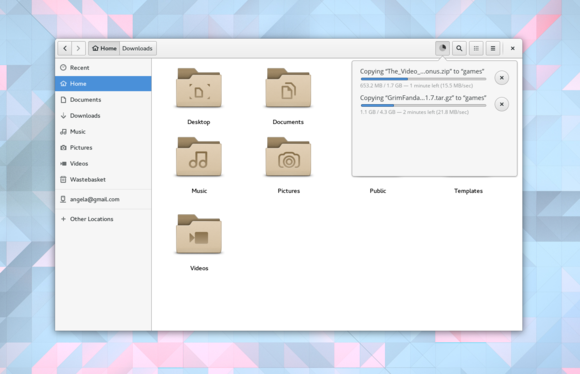 Integrated firmware updates
The Linux community has been trying to improve the firmware update process lately. Previously, updating a device's firmware often required booting into Windows and running a manufacturer-specific utility. Now, with modern versions of UEFI, there's a standard way to install firmware upgrades.
The Linux Vendor Firmware Service aims to encourage PC and device manufacturers to upload the latest versions of their firmware software to a central repository. With those firmware packages available in one place, Linux systems can automatically check to see if new firmware versions are available and download and install them in a few clicks.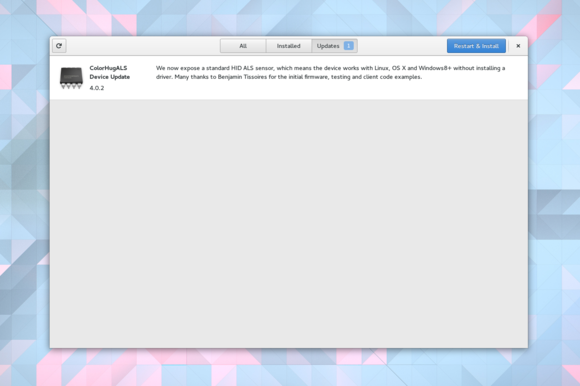 GNOME 3.18's Software application—the software installer used in Fedora—is fully integrated with the Linux Vendor Firmware Service. Any firmware updates available in that repository will be found and can be installed in a few clicks, for everything from your PC's UEFI firmware itself to the firmware on an external display or USB hub.
If hardware manufacturers can be convinced to upload the latest firmware updates to the repository, this will work extremely well. That part will be the real challenge.
New applications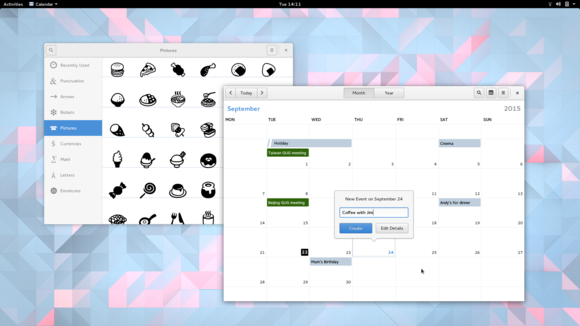 A new Calendar application was introduced as a preview back in GNOME 3.16. It's now considered stable. This application integrates with GNOME's online account system, meaning that you can use it to create local calendars or access your Google calendars from a desktop application.
There's also a new Characters app that makes it easier to find and use special characters, including emojis.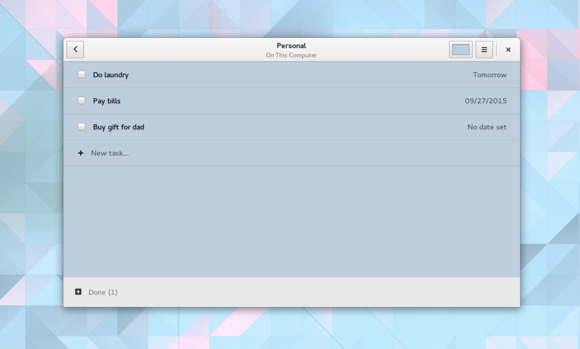 GNOME 3.18 also includes a preview of To Do, a new application for creating and managing simple to-do lists.
More improvements
GNOME 3.18 includes a variety of other improvements. It now supports automatic brightness control, using a light sensor on your laptop to adjust the backlight to save battery life. Multi-touch gestures aren't just for touch screens anymore—they can be used on a laptop touchpad under the new Wayland graphical server. Selecting, copying, cutting, and otherwise editing text with a touch screen is much improved. Scrolling has been improved, and you can now activate automatic scrolling by right-clicking a scrollbar.
Want to try it yourself? GNOME 3.18 will soon arrive as part of Fedora 23, currently in beta, but scheduled to be released on October 27. Download the Fedora Workstation 23 beta image to try it today.