As part of its shock-and-awe of commercial Elite PC announcements this week, HP showed off new Skylake mini PCs with some fairly unique features
Aimed at business and corporate users, the tiny EliteDesk Mini PC can still run up to a full 65-watt, quad-core Skylake CPU. HP's not married to Intel, though: Its EliteDesk 705 G2 will also be available with AMD's PRO A12, A10 and A8 APUs.
The EliteDesk 800 will come in either a 35-watt version that supports Intel's quad-core Core i7-6700T, or a full 65-watt unit that packs a Core i7-6700. Both will support up to 32GB of DDR4/2133 and M.2 SSD, plus a 2.5-inch drive.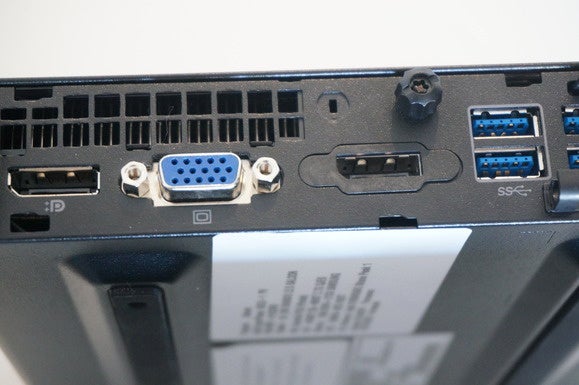 What's unique about the new EliteDesk 800 is its configurable ports. Whatever you need—RS-232, DisplayPort, HDMI, serial—HP can support your needs.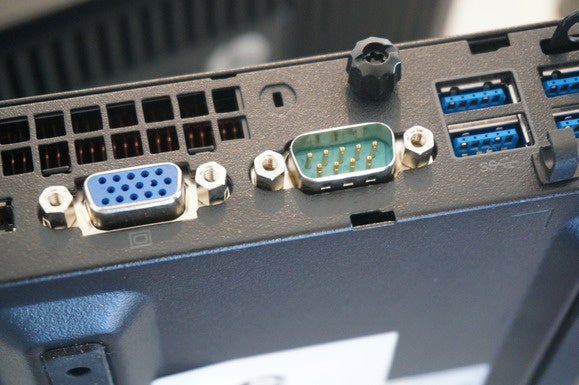 Another clever touch is directly integrating a standard VESA mount into the base. Most mini PCs use adapter plates that get lost.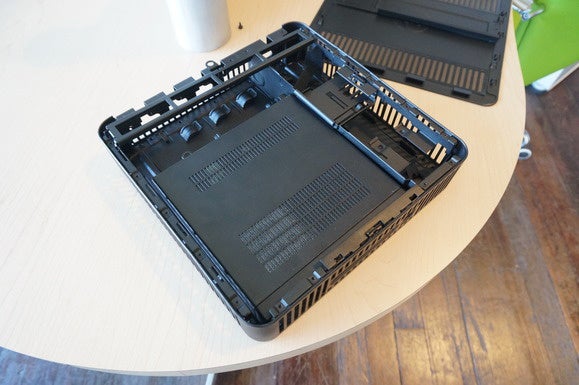 For those employees you just can't trust, HP sells a full cage for the Mini PC that locks down the system and the cables. An optional LockBox cover can physically block port access, too.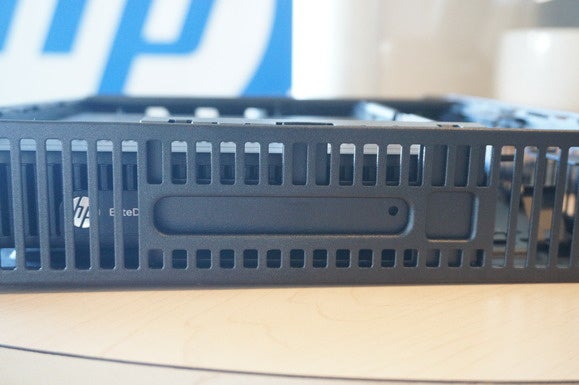 HP isn't just trying new things with its EliteDesk units though. The company believes collaboration is a hot topic in the commercial space, so it's actually integrated buttons that support it on keyboards and monitors. The buttons let you easily cut off the video stream or mute audio, so your co-workers in Bangkok don't have to listen to you eat your lunch.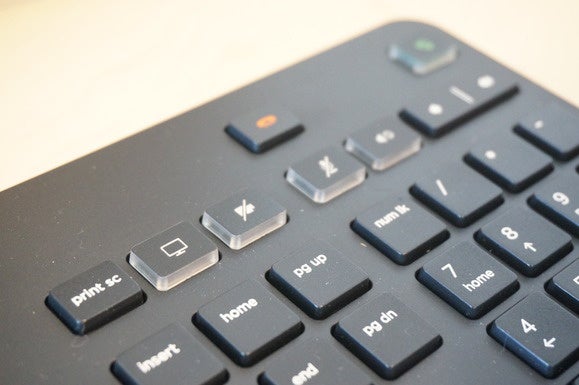 Why this matters: The versatile mini PCs aren't all HP had to show. The company also revealed three new monitors, an AMD-based business All-in-One, and three new notebooks too.
Why all the new hardware at once? Company officials didn't say, but given the impending November 1 split of HP's organization, it's likely the hoedown of hardware (with more coming) is signalling that HP is still a force to be reckoned with.