Standards encourage the adoption of new technologies because they provide assurance that products made by different manufacturers will work together. When you buy a wireless router, you don't worry that your laptop, your media streamer, and your smartphone will work with it—they just do, because they're all based on some flavor of the IEEE 802.11 standard. In industry parlance, they are interoperable. An industry consortium known as the Wi-Fi Alliance helps enforce that interoperability.
Powerline networking devices are based on a standard, too—IEEE 1901—and they're supposed to be just as interoperable as their Wi-Fi cousins. A different industry consortium—the HomePlug Powerline Alliance—is charged with making sure the various HomePlug products work together. But we've discovered that mixing and matching HomePlug devices based on the latest version of the standard—HomePlug AV2 MIMO—results in network performance that is flat-out unacceptable.
You need at least two HomePlug adapters to set up a powerline network: One near your router and one near the device you want to add to the network (a computer, a media streamer, a home-security camera, or what have you). In our experience, HomePlug AV2 MIMO delivers great performance when both adapters are from the same manufacturer (and built using the same chipset). We've measured TCP throughput well north of 350Mbps.
What we discovered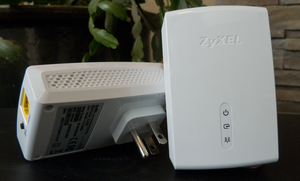 When we used HomePlug AV2 MIMO adapters from different manufacturers, we didn't get performances anywhere near that mark. In some cases, our
benchmarks just stopped working altogether. Adding insult to injury, it seems the manufacturers are aware of the problem—and of a potential fix—but they're not doing much about it.
As of this writing, every HomePlug AV2 MIMO adapter sold in the U.S. uses a chipset manufactured by either Broadcom or Qualcomm Atheros. Broadcom's chips came to market later, so we've tested only two products that use them: The D-Link DHP-701AV and the Extollo LANSocket 1500. The other HomePlug AV2 MIMO products we've tested—the Netgear PL1200-100PAS, TP-Link TL-PA8030P, TRENDnet TPL-420E2K, and the Zyxel AV1200 (PLA5405)—all use Qualcomm Atheros chips.
Our standard test configuration uses two identical HomePlug adapters: We connect one to a power receptacle near the router and the other to a power receptacle in another room. We connect a PC to this adapter with an ethernet cable, and we hardwire a second computer to the router. With one computer acting as a server and the other a client, we run the open-source JPerf benchmark utility to measure TCP throughput between the two.
When we've run this test using identical HomePlug AV2 MIMO adapters, we've measured TCP throughput between 164- to 363Mbps, with adapters based on Broadcom's chipset achieving the highest score.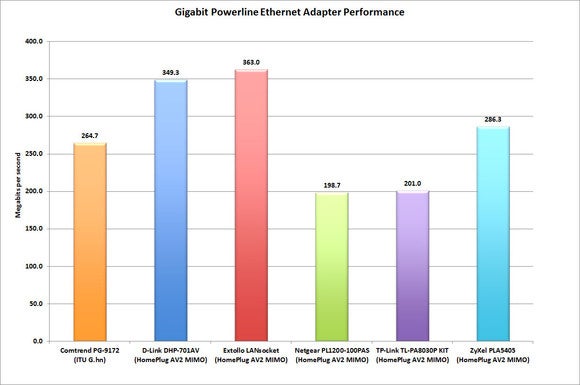 To evaluate a mixed-chip configuration, we chose the fastest performer for each chip: the Extollo LANSocket 1500 to represent Broadcom, and the Zyxel PLA5405 to represent Qualcomm.
We ran Jperf with one adapter plugged into the router and the second adapter plugged into the outlet near the client computer, and then we reversed the configuration. The first adapter to join the network establishes the powerline operating environment, so we always plugged in the adapter connected to the router first.
Throughput was dramatically lower in all cases, but it was particularly poor when the Extollo adapter (using the Broadcom chipset) was connected directly to the router. In that configuration, JPerf couldn't properly finish any of the three test runs. That's not to say the network didn't function at all. The computers could "see" each other on the network, but our tests use four parallel data streams, and only two of the streams managed to finish. Throughput averaged a measly 10- to 20Mbps, and you couldn't rely on such a sputtering and flaky connection to stream media.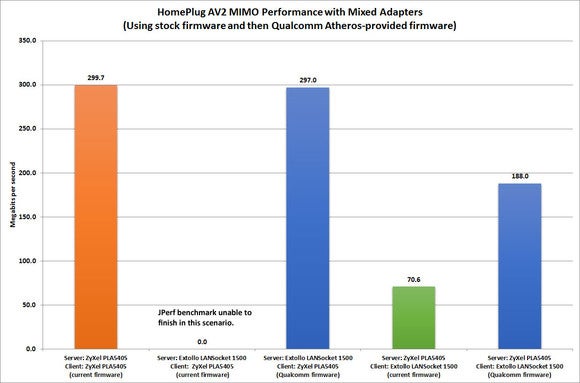 When we reversed the order and connected the ZyXel adapter directly to the router, JPerf ran successfully, but it recorded average throughput of just 71Mbps. You might be able to run a single video stream over such a network, but why settle for that when you know the standard is capable of so much more?
Is there a solution for this problem?
Longtime HomePlug Alliance President Rob Ranck tells us the Alliance is aware of the issue, and that Qualcomm Atheros has provided its customers (the manufacturers who build HomePlug AV2 MIMO adapters) with a firmware update that improves compatibility with Broadcom-based adapters. Unfortunately, we couldn't find the update on any vendor's public website.
Qualcomm helpfully provided us with a new set of Zyxel AV2 MIMO adapters (the same model PLA5405 adapters we reviewed) that did have the new firmware onboard, and these adapters performed much better in our mixed-chip network tests. In fact, the most problematic configuration without the update (the Extollo adapter on the server side and the Zyxel adapter on the client side) became the best-performing setup, averaging 297Mbps—roughly the same performance we measured using ZyXel adapters on both sides.
The updated ZyXel's performance didn't improve as dramatically when it was on the server side: Throughput increased to an average of 188Mbps, but it was still twice as fast as the adapter without the firmware update.
We reached out to our contact at ZyXel to find out why the company hasn't made this new firmware available to its customers, and he said he'd look into the matter. If you own a ZyXel PLA5405 HomePlug AV2 MIMO adapter and want to update it, you might be able to find the new firmware on ZyXel's website by the time you read this. If you can't, you can download it directly from ZyXel's ftp server by clicking here.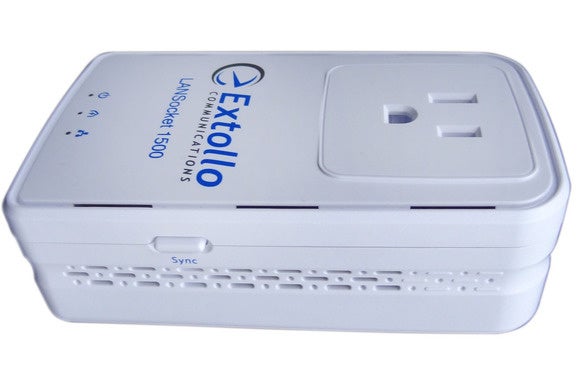 To our knowledge, no other manufacturer using Qualcomm's HomePlug AV2 MIMO chips has made this update available either—at least not in the U.S. market. The HomePlug Alliance's Ranck told us some European vendors have made the update available to their customers.
Ranck also said the interoperability problem should fade with time as vendors incorporate firmware fixes into their newer products. He pointed out that HomePlug AV2 MIMO isn't the first networking technology to stumble on compatibility when it was first launched: There were interoperability problems with early Wi-Fi and Bluetooth products, too.
Be that as it may, the best advice we have for early adopters investing in HomePlug AV2 MIMO adapters is to stick with a single model—not just a single brand. The next safest move would be to buy adapters that you know use the same chipsets, but that can be difficult to ascertain because manufacturers often don't provide that information in their sales materials. Here's hoping the HomePlug Alliance will step up and provide it if the manufacturers won't.