If Asus' over-the-top, water-cooled GX700 gaming laptop is too unconventional for you, the company has an answer: its new Republic of Gamers G752 laptop, a big and beefy G751 update that offers quad-core Skylake chips across its lineup.
Asus said the change from the previous model includes a "Mobile 3D Vapor Chamber" cooling system. That essentially means the G752 now features dual heat pipes to independently cool the GPU and CPU.
Why this matters: While many gamers prefer the superior bang-for-your-buck that desktops provide, when you need gaming performance in a semi-portable package, a large 17-inch laptop is hard to beat. The G752's release ensures Asus' flagship ROG line offer the latest and greatest mobile hardware around.
Now you're PC gaming with power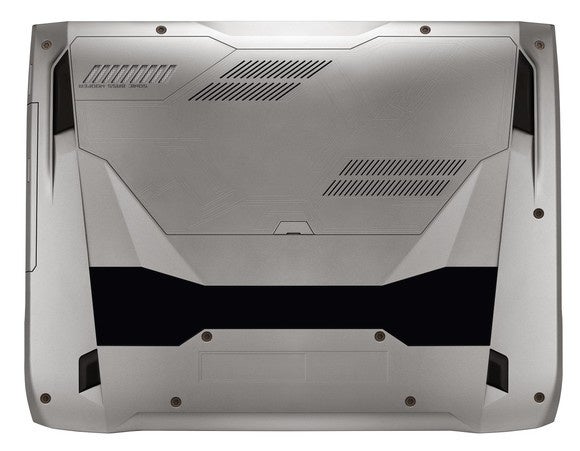 First introduced at the IFA trade show, the G752 is just starting to make it to the US.
This big bertha of gaming laptops offers an abundance of graphics options. The base level G752 comes in at $1,500 and nets you a quad-core Core i7-6700HQ Skylake chip, Nvidia GeForce GTX 965m graphics, a 1920×1080 IPS panel with G-sync, 16GB of DDR4 RAM, and a 1TB hard drive.
You can upgrade to the GeForce GTX 970m—a big step up in graphics—for just $100 more. At $1,800, the same laptop you'll get the upgraded graphics and a speedy 128GB M.2 SSD.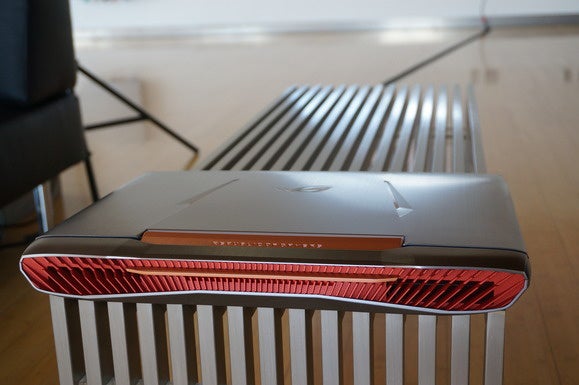 The top end $2000 G752 lands you a GeForce GTX 980m GPU. Before the introduction of Nvidia's new desktop-class GeForce GTX 980 mobile graphics, the GTX 980m was the top dog in laptops. The performance difference between the two is about 25 percent in most games. It's still a very respectable GPU, however, and you'd be hard pressed to find a game today that will play at under 60 frames per second at 1080p resolution with it.
All G752 models come with Thunderbolt 3.0 support over USB-C.