When Apple announced the iPhone Upgrade Program, Tim Cook made a simple pitch: pay a relatively small monthly fee and get a new iPhone with AppleCare+ every year.
But getting a phone through the iPhone Upgrade Program is quite a bit different (and more difficult) from the default iPhone purchasing process Apple has been using for years. Over the past three weeks, I've been dealing with problems that expose one of the key issues with the program: despite all of the 21st century wizardry packed into the iPhone 6s, the Upgrade Program is still bound by 20th century rules about loan applications.
Three weeks ago, I made a reservation and walked down to the Apple Store in San Francisco to buy a new iPhone 6s through the Upgrade Program. After taking down my carrier information, the store associate began walking me through a loan application, since that's really what the program is.
I had to enter my name, address, phone number, and email address and agree to a credit check. After that, the Apple Store associate ran my credit card, entered my security code, and then asked me to punch in my social security number and date of birth. After about 30 seconds of mulling over my application, the EasyPay point of sale device said I was ineligible for the iPhone Upgrade Program, but didn't provide any further details.
The sales associate offered to let me purchase the device outright, or use AT&T's Next financing program. I wasn't interested in either, so he said to wait for Citizens Bank (the company actually handling the money) to get in touch with why I was denied, along with instructions I would need to appeal the decision.
I wandered back to my office in the heat of a San Francisco autumn, thinking over what could have gone wrong. I knew I had good credit. If there was one risk, I thought, it was that I recently changed addresses. So, I waited to hear from Citizens. A week and a half later, a letter showed up in my mailbox.
"Thank you for your recent application(s) for a loan with Citizens One," it said. "After careful consideration of your application(s), we are unable to approve your request for the following reason(s): APPLICANT DOES NOT MEET PROGRAM GUIDELINES."
Well, that's descriptive.
The following morning, I called Citizens, and a representative there told me there was no credit reason for my application being denied. He said that there was no way for them to tell me what may have been wrong with the information I provided (for security reasons), just that I needed to give it another shot.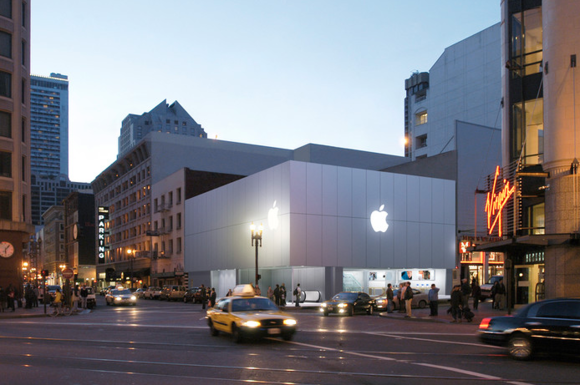 Back I went to the Apple Store, where I met with another sales associate. I triple-checked all my information as I entered it, and waited for the moment of truth.
No dice.
So I called Citizens again, and got transferred to a Priority Support specialist, who said that she needed to escalate my problem to other people.
Even though all of this had to do with my personal information, I wasn't allowed to know what the problem was, for what the Citizens representative said were security reasons.
In the meantime, I reached out to public relations representatives from Apple and Citizens to see if I could figure out what was going on, since I still hadn't spoken to anyone who seemed to have a clue what was up with my application. One business day later, I got a call from the same Priority Support representative saying that my application had been approved.
After speaking with someone from Citizens' Office of the Chairman (which just seems to be their super-escalated customer support team), I was told that I was rejected at first because my provided information didn't match the information they got from my credit report. After investigating further, Citizens was able to clear up the discrepancy, and approve me for the loan.
Both Apple and Citizens have told me that my experience was atypical, and at least in part the result of a customer service error by representatives I dealt with. In an ideal world, the first Apple Store employee would have given me the phone number for Citizens before I left the store, and Citizens would have begun the process of appealing my decision the first time I called. If that had happened, getting my phone should have taken at most a couple of days, rather than a couple of weeks.
But even if my case wasn't typical, a simple Internet search returned forum posts from other people with good credit confused about why their applications had been denied as well. With more customers coming into Apple's retail stores over the coming months thanks to the holiday shopping rush, it would seem as though rejections like mine will continue, though they should get handled more quickly.
And for those of us who don't meet the application requirements right off the bat, actually figuring out the reason can be a Kafkaesque maze of unknown problems and black boxes. Only after I became a Citizens One customer were they able to tell me specifically why their system hadn't allowed me to become a customer previously.
That's some catch, that Catch-22.
The issue, I learned after a couple of days of phone calls with Citizens's PR, was that the address on my Experian credit report didn't match the address I provided, because I had recently moved.
Customers—even those with rock-solid credit—should be aware that the system might fail, even though the process is supposed to work for most customers the first time. For people concerned that this might happen to them, they could pull a credit report from Experian to double-check their personal information.
It's possible that Apple and Citizens will improve the program as time goes on. Apple wouldn't tell me what might be on the roadmap, but the process of inputting my birth date changed from the first time I tried applying to the second. So we'll see: this system may yet get easier to deal with.