Rejoice, Linux lovers: Fedora 23 is scheduled to launch on Tuesday after week-long delay to fix some last minute bugs.
The latest release includes quite a few improvements thanks to GNOME and other upstream projects. Fedora's developers are also on the cusp of switching to the new Wayland graphical server by default, with a stable, optional Wayland session available in Fedora 23 today.
Want to stay up to date on Linux, BSD, Chrome OS, and the rest of the World Beyond Windows? Bookmark the World Beyond Windows column page or follow our RSS feed.
GNOME 3.18, and Wayland if you want it
For Fedora Workstation, much of the new goodness is thanks to GNOME 3.18. While GNOME is technically an upstream desktop project any Linux distribution can use, Fedora's developers spend time working on GNOME and are closely involved.
Those big improvements in GNOME 3.18 are now here in stable form. You can now access your Google Drive account right from the file manager. Support for light sensors means that the GNOME desktop can now automatically adjust your backlight level to save power.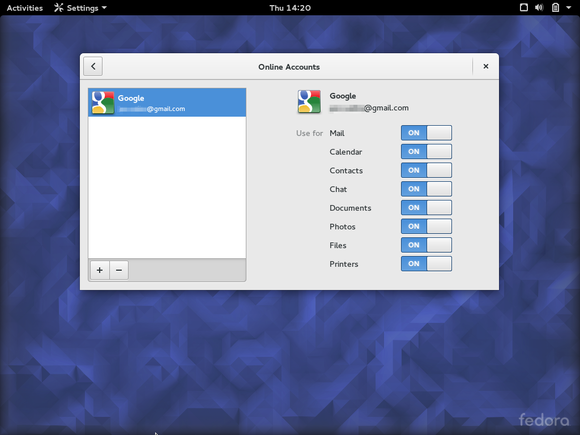 The new firmware-updating service means that, if hardware developers upload firmware updates to the Linux Vendor Firmware Service, the Software application will automatically download and install them like any other software update.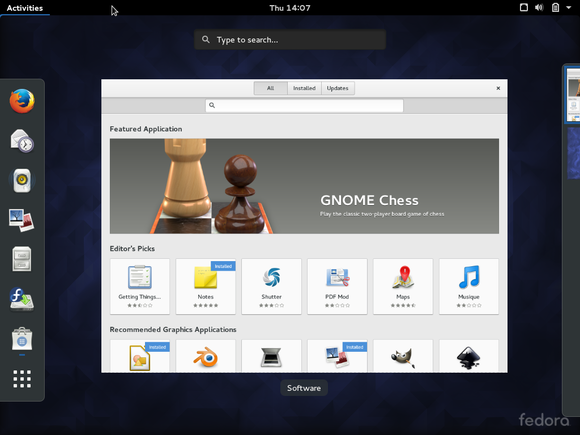 Xdg-app—a GNOME project to create cross-distribution sandboxed applications —is now part of Fedora 23 and installed by default, too. It's still experimental, however, and you won't see many applications distributed this way yet except as proofs of concept. The GNOME Software application will eventually be able to properly manage and update these apps, but that's something for a future release.
Wayland is a new graphical server technology designed to replace X.org. Almost all Linux distributions—except for Ubuntu, which is forging its own path with Mir—plan on using it. Fedora 23 has an optional Wayland session you can enable and play with today, and developers are hopeful Fedora 24 can switch to Wayland by default. This will also bring mixed high-DPI support, so you can use a laptop with a high-DPI display and connect it to a low-DPI external monitor. Each display will be able to have its own DPI settings. Work is also ongoing to make LibreOffice and Firefox run normally under Wayland.
Security and system upgrades
Fedora 23 offers quite a few low-level improvements, of course. There are the usual across-the-board version bumps in all the software, including version 4.2 of the Linux kernel itself.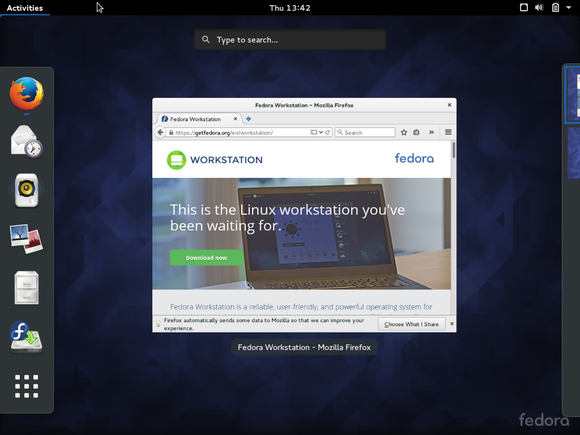 The underlying system sees overall hardening and security improvements, with the out-of-date SSL 3.0 and RC4 protocols disabled in system-wide encryption libraries. All packages are now compiled with ASLR by default, helping prevent certain types of buffer overflow attacks.
One important new change is the shift to DNF for system upgrades. Fedora's old fedup tool for upgrading from one release of Fedora to another is gone. Operating system upgrades are now handled by DNF, Fedora's new package management tool that replaced yum back in Fedora 22 . This uses systemd's support for offline system updates and can roll them back if necessary. If you're upgrading from one version of Fedora to another, you'll need to use the DNF tools instead.
Fedora 23's release notes contain instructions for performing system updates with DNF. You'll need to use that process if you're upgrading from Fedora 22 instead of performing a clean install of Fedora 23.