After years of teasing and delays, Valve's Steam Machines finally launched this week, powered by Valve's own Linux-based SteamOS and determined to drag PC gaming into the living room. It's nothing short of a major milestone for the PC ecosystem, but there's a major drawback that threatens to derail the entire endeavor: Average gamers are about to get their hands on Steam Machines… and then ask why living room PCs with "Steam" in their name won't run all of Steam's games.
It all stems from the origin of Steam Machines.
Think back to 2012, when Steam Machines—and SteamOS—were announced. Windows 8 had just been released and still wouldn't let you boot to the desktop. Valve CEO Gabe Newell called it "a catastrophe for everyone in the PC space." Blizzard's executive vice president of game design Rob Pardo tweeted Windows 8 was "not awesome for Blizzard either." Minecraft creator Notch asked Microsoft "to stop trying to ruin the PC as an open platform" and said he'd "rather have Minecraft not run on [Windows 8] at all than to play along."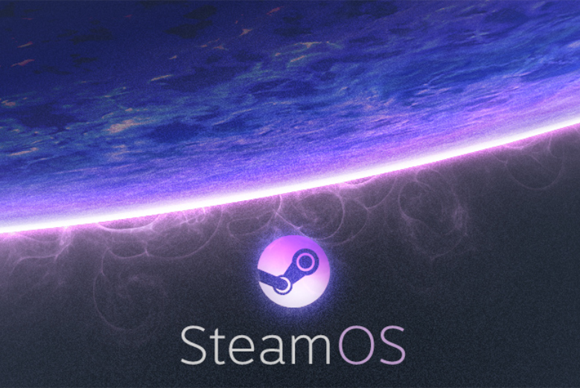 Steam Machines were originally supposed to launch in 2014. It's now near the end of 2015, and Steam Machines are finally hitting the streets—but they're launching in a different world.
Windows 10 is now out, with fixes for many of Windows 8's most egregious sins, and Microsoft is playing nicer. Valve, Blizzard, and other game companies haven't openly criticized Windows 10 in the same way as they did its predecessor. Notch even sold Minecraft to Microsoft. Microsoft is making a big PC gaming push with DirectX 12.
With Steam Machines, Valve isn't just trying to take PC gaming into the living room. It's trying to bring PC gaming to Linux with SteamOS.
These are two very different goals.
What's the point of SteamOS?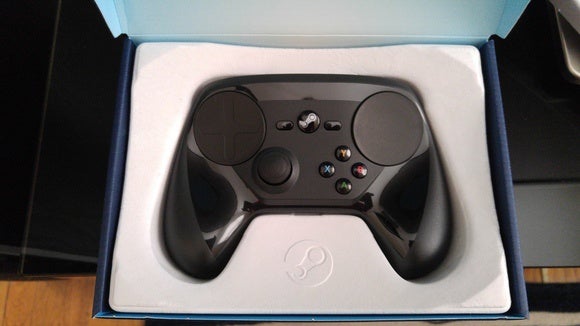 Look, I love Linux. Linux gamers everywhere were thrilled when SteamOS was announced. Having Valve behind Linux gaming means that Linux gamers will have more games than ever to play. It's just good news for Linux users.
Further reading: 35 killer PC games for SteamOS and Linux
But this isn't about Linux users—it's about the average PC gamer on Steam. Steam currently offers 6934 games for Windows and 1617 games for Steam OS and Linux. If you're a Linux gamer, that's a big improvement over a few years ago, and it utterly dwarfs the selection available on the Xbox One and PlayStation 4. But if you're coming from Windows, it's a big step down.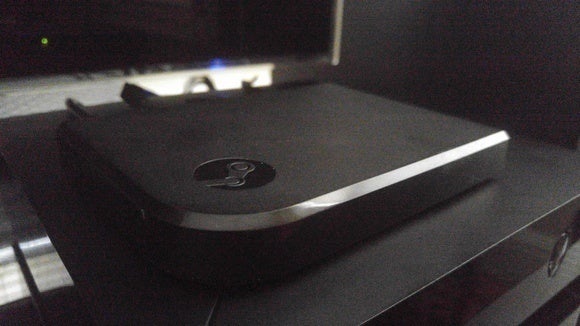 After all, Steam Machines—custom-designed for Steam—can play only some of the games on Steam. A Windows PC can play all of them. Sure, you can just stream those Windows PC games to your Steam Machine from your Windows gaming PC—but why bother with a Steam Machine at all if you're doing that? You could purchase a Steam Link for $50 and just stream anything.
Further reading: Microsoft's New Xbox One Experience missed a crucial chance to kill Steam Machines
SteamOS promises a slicker experience, with an entire interface designed for using on a TV, but that big-picture mode can work on a Windows PC, too. Sure, the Windows PC might require you drop to the desktop to install or launch some games—but isn't that worth it to gain access to the entire library of games, including the many PC games that are only for Windows and aren't on Steam?
This isn't about Steam Machines
All these worries aren't really about Steam Machines themselves. Steam Machines could just as well run Windows. In fact, the Alienware Alpha launched as a Windows-based living room gaming PC with a custom interface while Alienware waited for SteamOS to be ready. The Alpha pushes you into Steam's big picture mode and is designed like a Steam Machine. But it's not a Steam Machine. It runs Windows. That might actually make it a more practical option than a Steam Machine for many people.
Valve's Steam Machines won't just be up against consoles. They'll be up against Windows-based gaming PCs. Heck, you could even purchase a Steam Machine and install Windows on it. Or, if you're a dedicated PC gamer, you may want to build your own living room gaming PC—and, if you do that, you might make the decision to install Windows rather than SteamOS.
With the launch of Steam Machines, we're sure to start seeing reviews from mainstream sites that have no skin in the Linux game. Average gamers won't care that a Steam Machine runs Linux—they'll care that it won't run all their games. SteamOS and its limited game catalog are sure to be a point against Valve's Steam Machines. After all, the Steam Controller is designed to be backward-compatible with as many games as possible—why isn't the operating system?
Want to stay up to date on Linux, BSD, Chrome OS, and the rest of the World Beyond Windows? Bookmark the World Beyond Windows column page or follow our RSS feed.
PC gaming could make a big push into the living room, but is SteamOS truly essential to the process? Valve needs to convince developers and users that SteamOS is a better option than simply running Steam on a small-form-factor Windows gaming PC, or skipping the confusion surrounding PC gaming hardware entirely and going with a traditional console instead.
The concept of a Steam-powered living room is intoxicating in practice, but Valve needs to prove to consumers that SteamOS—that a future free of Windows, and a future featuring an operating system laser-focused on gaming alone—is worth the teething problems. It will take more than a Steam Machine launch sale to do that.