Got a new drone? You're not alone. Some estimates say hundreds of thousands of the craft will be sold before the end of 2015. But drones aren't like other gadgets that you can figure out without reading the instruction manual.
You'll get most out of your drone if you take it easy and conduct a few low test flights as you practice the possible controls and maneuvers. You should consider flying lessons and joining a local flying club, where you can learn more about flight and model aircraft.
But you probably can't wait to get it into the air, so remember there are a few important safety, privacy and legal guidelines you need to follow to keep you and your drone out of trouble.
Maximum altitude: Steer clear of real aircraft
Drones are limited to no higher than 400 feet. That provides a small buffer between your drone and controlled airspace, which begins at 500 feet.
Drones aren't cleared to enter that part of the sky. Doing so would put them in danger of colliding with aircraft and helicopters, potentially causing a deadly crash. If for some reason an aircraft or helicopter comes close to your drone, you're obligated to move out of the way.
In general, it's good practice to fly below the top of any surrounding obstacles, like trees or buildings.
Know your area: Fly only in safe locales
Fly in an open area away from people and obstacles that could block your view of your drone. You're obligated to keep in it sight at all times.
Exercise caution flying near airports and helipads. As a general rule, you shouldn't fly within five miles of an airport, but you may be able to get permission from the control tower if you won't be causing problems to general aviation. Flying clubs have usually negotiated test flight areas that are known to local pilots.
Drones are also banned from flying in all national parks.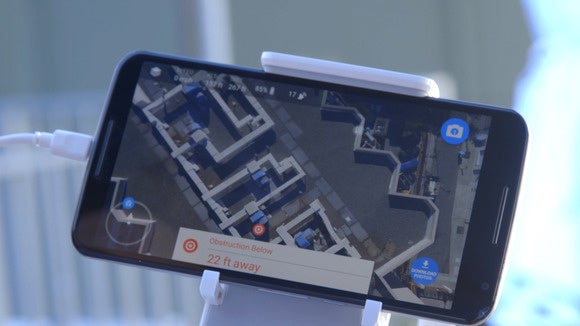 Check flying conditions
Avoid flying during bad weather and strong winds. Your drone is small and lightweight and can't stand up to bad weather the same way a regular aircraft can.
Watch your own conditions too. Don't fly when you've been drinking or are under the influence of drugs.
Register your drone
The FAA requires that anyone flying a drone be registered. The online process should only take about five minutes, and its $5 cost covers any number of drones you own for three years. Once registered, write or affix your registration number to your drone, and carry a physical or digital version of your registration card when you fly.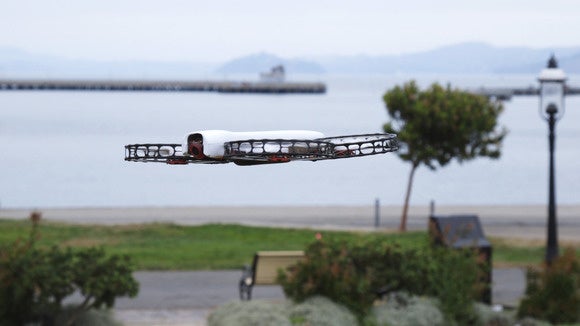 No, you can't suddenly start a drone business
Don't use your drone for business. You might have a great idea for a lucrative new drone photography business, but commercial use of drones requires a special permit from the FAA and brings a whole new level of restrictions and requirements. Hobbyists have much more freedom to fly, so embrace it.
Be a good drone citizen
The drone industry has a comprehensive website with all the rules and recommendations called "Know Before You Fly." The Academy of Model Aeronautics will point you to your local flying club and help you find the local model aircraft enthusiast community. The full rules and regulations can be found on the FAA's drone website.