An enterprise mobility partnership between Apple and IBM has yielded more iPhone and iPad apps, including the first ones for the health care industry and industrial production management.
Under an agreement announced last July, the two companies develop enterprises mobile apps together, and IBM sells and supports Apple hardware. The first 10 mobile apps debuted in late December and a second batch was released in March. The apps released this week bring the total offered to 22.
The four new healthcare apps are for nurses who work in hospitals and provide home care. Hospital RN replaces a nurse's pager and phone with an iPhone, and allows them to access a patient's records. The app uses iBeacon technology to identify patients and displays notifications including status updates on hospital equipment that is offline, backups at the lab and patient requests.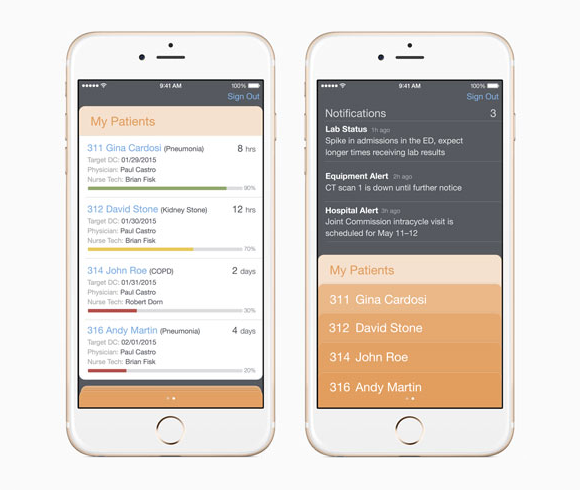 The Hospital Lead App for iPads is for nurses who run a hospital department. The app aims to help them better manage caseloads by combining information from several databases into a dashboard.
An app for nurse technicians keeps them aware of patient requests, lab statuses and other information required for patient care. The final health care app is for nurses who care for patients outside of hospitals and allows them to remotely upload text, video, and photos to a patient's medical record.
The industrial production sector also received its first app. Called Rapid Handover, this app allows foreman to exchange information with shift workers, like equipment status and production goals.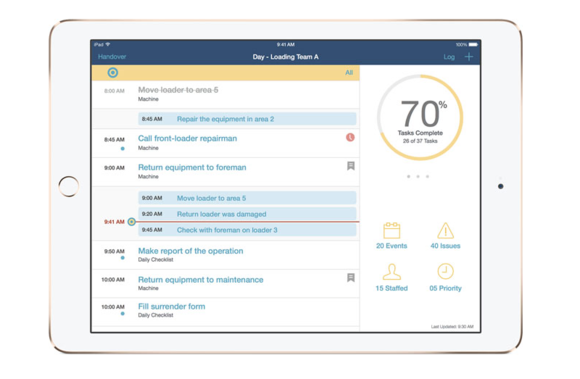 IBM and Apple added apps for the travel and transportation, retail and insurance industries as well. The travel iPad app is for flight attendants and allows them to sell food, beverage and seat upgrades and gives passengers the option of using Apple Pay to make a purchase.
A retail app for the iPad gives merchants access to sales data to help them better plan what products to offer. Finally, the insurance iPad app allows insurance inspectors to take photos and videos of a site and gives them access to data like neighborhood crime statistics and claim information.
Apple CEO Tim Cook described the backgrounds of his company and IBM's as "complementary" at a conference in February. Apple lacks knowledge of industry verticals, an area IBM that has "deep knowledge" in, while IBM doesn't offer devices like smartphones and tablets, Cook said. The partnership may also help revive iPad sales, which have declined over the past three quarters, Cook said during Apple's most recent earnings call.