Owners of Hyundai Motor's upcoming Equus will be able to take their hands off the steering wheel and feet off the brakes as they're traveling down the highway, and let their car do the driving. The South Korea-based automaker plans to integrate a host of self-driving features into its premium sedan later this year, transforming it into a semiautonomous vehicle.
Highway driving assistance features will allow the new Equus to stay in lane, slow down and speed up as necessary to avoid collisions. The price of the new Equus hasn't been determined but should be similar to Hyundai's current models, ranging from $61,500 to $68,750, officials said.
The main markets for the new Equus will be South Korea and the U.S., company officials said at a briefing ahead of the Seoul Motor Show, which opened Friday.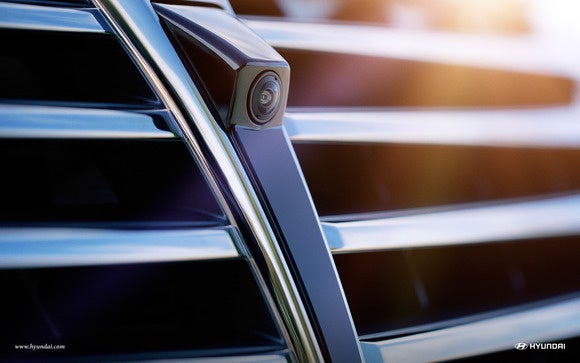 Separately, Hyundai also announced traffic jam assistance functionality, which allows self-driving in cities, where stop-and-go driving at lower speeds is required. The company did not say which models would have this feature, or when the technology would be released.
"It is time for us to take a leap in quality and to lead in the global race for environment-friendly, energy-efficient and high-tech cars," said Kim Choong-ho, the president and CEO of Hyundai, during the media briefing Thursday.
Instead of following the lead of global tech companies investing in completely self-driving vehicles, Hyundai will focus, at least for now, on mass production of semiautonomous, driver-assistance technologies, allowing drivers to take control when they want to and have fun behind the wheel, the company said in a statement. Hyundai did not mention specific company names, but Google has been developing self-driving cars, and Apple is reportedly working on similar technology.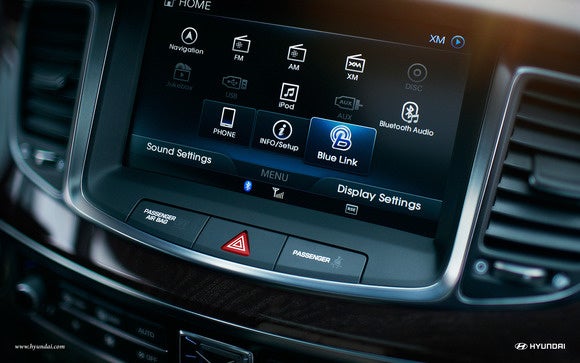 Hyundai, meanwhile, will further hone ultra-precise, vehicle-to-vehicle sensors and vehicle-to-infrastructure communication technologies for future models, it said. Its ultimate goal is to commercialize completely autonomous vehicles, the company said.
The company has already announced that it will invest 2 trillion won (US$1.8 billion) in driverless technologies by 2018. At the Seoul show, Hyundai affiliate Kia showcased an automobile with self-parking functions and a service that mirrors Apple CarPlay and Android Auto functions, allowing iOS and Android devices to be used for in-car entertainment and navigation. The company has not yet decided which specific models will carry those functions.
However, laws and roadways are not quite ready for driverless cars. "If someone was driving the Hyundai car on self-driving mode and got into an accident on the road, it would be illegal and probably not insured," said Sohn Joo-chan, director of industrial IT convergence research at the Electronics and Telecommunications Research Institute in Daejeon, Korea.
It may take seven to 10 years for self-driving vehicles to go public in a safe and legal manner, because infrastructure and traffic codes need to be updated, he noted.