It's finally time to get serious about 4K displays. Let's be honest, the first wave left much to be desired. Some had painfully low refresh rates while others were difficult to configure and get working properly. Prices were all over the map.
The situation is much better today, thankfully, but moving up to a 4K display still involves some planning. Everything from the cable type to which applications you use most often can ultimately have a huge impact on your experience. Here's all you need to know before you splurge on a 4K monitor.
UltraHD resolution
First things first: UltraHD 4K PC displays, sometimes referred to as "4K2K" displays, pack a ton of pixels.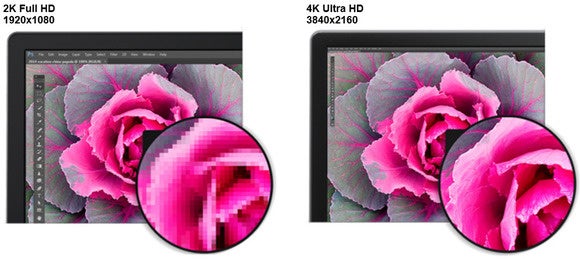 A FullHD display with a resolution of 1920×1080 has about 2.1 megapixels. A typical 4K PC display, however, has a native resolution of 3840×2160, or roughly 8.3 megapixels—that's double the resolution and approximately four times as many pixels. All other things being equal, 4K PC displays are capable of producing much sharper on-screen images.
The higher resolution also affords users the ability to view or edit 8MP (or smaller) photos and 4K content at native resolutions, without scaling. That's not a huge deal for most PC users, but for creative professionals hell-bent on accuracy, working with unscaled images is an exciting prospect.
For the most part, powering a 4K display won't be an issue for everyday computing tasks like browsing the web or working in office-type applications, even with today's integrated graphics solutions.
In some scenarios, however, having all of those pixels can pose a problem. Gamers will need a powerful graphics card—and most likely powerful graphics cards—to achieve playable frame rates at 4K resolutions.
In a relatively taxing game like Crysis 3, for example, even a mighty GeForce GTX 980 can only muster about 16 to 20 frames per second when high in-game image quality settings are used, whereas dual GeForce GTX 980 cards operating in SLI mode can break the 30 fps mark. As far as single cards go, only Nvidia's Titan X and AMD's dual-GPU Radeon R9 295×2 are capable of running modern games at 4K resolution at high—not ultra—settings. Even then, frame rates often dwelled above 30 fps, but below the 60 fps many gamers demand, depending on the title.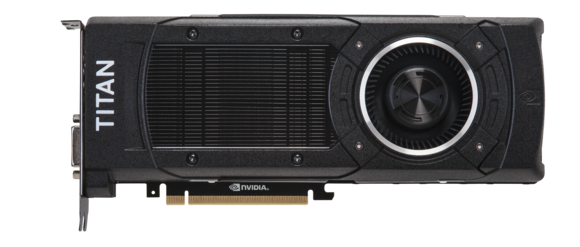 Older, less taxing games will be more accommodating. The use of variable refresh monitors supporting Nvidia's G-Sync and AMD's FreeSync technologies can also help games run more smoothly at lower frame rates.
Tiled displays and panel types
As with other PC monitors, the current crop of 4K monitors employ an array of different panel types: TN (Twisted Nematic), IPS (In-Plane Switching), and IGZO (Indium Gallium Zinc Oxide), with TN panels usually priced the lowest, followed by IPS panels, then IGZO.
TN panels are typically targeted at gamers or mainstream users and offer the fastest response times. Compromises in color accuracy or viewing angles, however, mean they're ill-suited for pro users.
IPS panels have very good viewing angles and color reproduction, but response times are somewhat slower than in TN panels. For comparison, Acer recently released separate 2560×1440 FreeSync and G-Sync monitors. The TN-based FreeSync display offered 1-millisecond response times, versus the IPS-based G-Sync display's 4ms.
IGZO panels feature a different transistor type in the panel's TFT backplane (versus more commonly used amorphous Silicon, or aSI) that offers better power characteristics and less mass, which is ideal for use in high-density displays like a 4K monitor.
Choosing the ideal panel type for your setup will depend on your particular needs, but given the choice between slightly faster response times versus better viewing angles and color accuracy, we'd usually take the latter—budget permitting, of course.
Refresh rates with 4K panels are also somewhat of a concern. A number of the more affordable 4K displays currently on the market offer only 30Hz refresh rates. The typical refresh rate of a mainstream display is 60Hz, and fast gaming-monitors can offer as high as 144Hz. Although some would argue that 30Hz is fast enough for video and image editing, the user experience with a 30Hz display can be nauseating. Mouse and window movements are jerky, and the smoothness we've all become accustomed to using 60Hz (or faster) displays goes right out the window. Stick to a 60Hz or higher display if at all possible.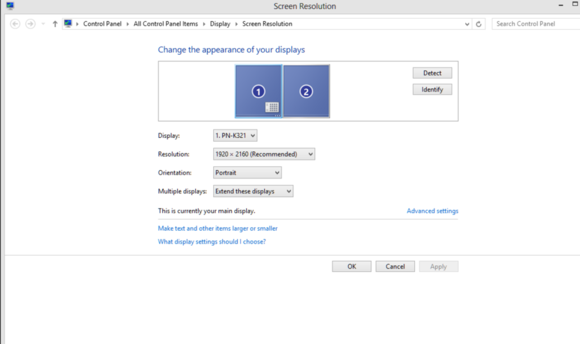 Another oddity with many 4K PC monitors is that they're recognized as dual displays, each with resolutions of 1920×2160. Many of the most recently released 4K displays feature newer internal scalers than can handle true 4K resolutions. Older tiled displays required dual scalers and need to be connected to a system via two HDMI or DisplayPort cables, or by using a single DisplayPort cable paired with graphics card that could support a feature called MST, or multi-stream transport—all this to achieve a 4K resolution with a 60Hz refresh rate.
While MST was a clever way to get around an early hurdle with 4K displays, the technology can act pretty wonky when you're using software designed to appear only on one screen in a multi-monitor environment—the menus in PC games are one glaring example. Look for a monitor supporting single-stream transport and true 4K resolutions instead.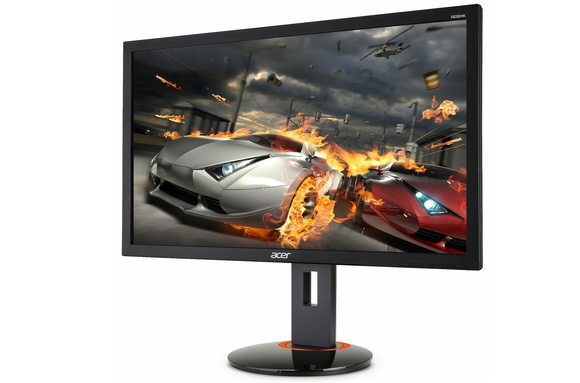 Cable considerations
Although DisplayPort cables are often labeled with a version number—like 1.1 or 1.2—the specification was designed in such a way that all certified DP cables are compatible with all DP displays. Going with a certified DisplayPort cable should ensure proper compatibility and the best overall experience. Unfortunately, there are many uncertified DP cables in the wild—some of which were even bundled with displays from large, well-known manufacturers. And wouldn't you know it, these uncertified cables had a defect that could cause all sorts of issues.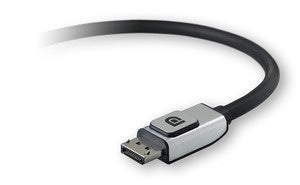 Many of the uncertified DP cables connect pin 20, which may cause voltage to be back-fed into your system. Other fun prospects: The video card and display may randomly go out of sync, USB devices (like keyboards or mice) may light up when the system is powered off, or your PC may even exhibit general system instability. Uncertified DP cables may also not push the bandwidth necessary to drive a 4K display at a full 60Hz, forcing you to use a lower refresh rate.
If your new 4K display is randomly exhibiting any of these issues, the first thing to do is try a new, DisplayPort-certified cable.
HDMI is trickier: While some 4K monitors support HDMI, the version of HDMI supported by most graphics cards—HDMI 1.4—locks 4K output at a choppy 30Hz. The newer HDMI 2.0 spec supports a full 60Hz at 4K resolution, assuming both your monitor and your graphics card support it. Nvidia's new 900-series graphics cards support HDMI 2.0. In general, however, it's easier to drive a 4K monitor using a DisplayPort connection at this time.
Windows scaling
Another major consideration with 4K displays is desktop or DPI scaling within Windows.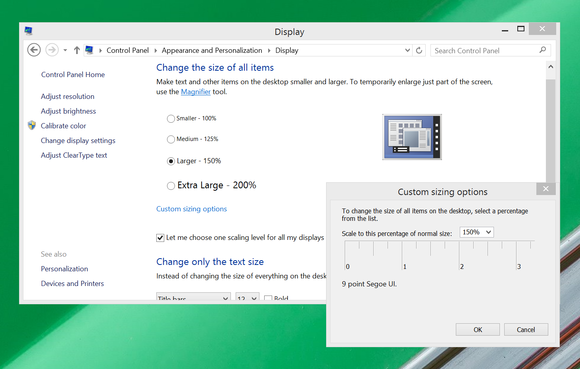 The pixel density of virtually all of the 4K PC displays currently available is so high—because the pixels are so small—that icons and text can look incredibly tiny when 100% scaling is used. Raising the DPI scaling in Windows can increase the size of application windows and menus to make them more easily readable/usable. Not all applications scale properly when the DPI scaling level is increased: Some applications will look blurry, while others remain tiny, or don't render all interface elements properly.
Microsoft has focused considerable effort to fix scaling issues with Windows, and has also pushed software developers to fix their applications, but issues persist to this day.
Before getting a 4K display, do your homework. Check whether any of your most commonly used applications have problems on high-dpi displays. PCWorld's guide to making the Windows desktop look good on high-resolution displays can help you squash those pesky scaling issues if you decide to take the 4K plunge.