Microsoft's Lumia phones are the iMacs of smartphones: cheery, colorful slabs of plastic with the slightly manic perkiness of a preschool teacher. Wouldn't it be refreshing if Microsoft offered something a bit more subdued for the mobile professional—something like… a Surface phone?
If you shouted "YES!" you're not alone. Some Windows Phone users have clamored for the steely professionalism of the Surface lineup to make its way into the Windows phone lineup for years, and now graphic designer Nadir Aslam has provided a helping hand. Just check out these renders he's dropped into a cleverly written faux marketing deck: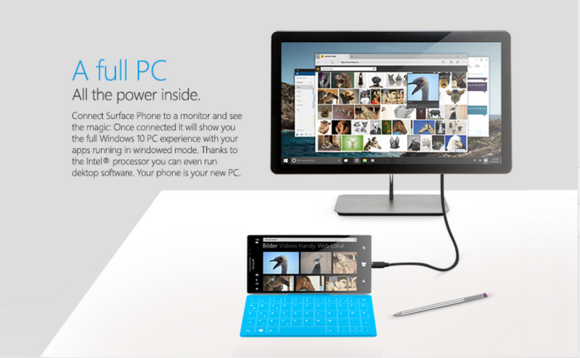 To be clear: This is not a real phone. Aslam's Surface phone presentation is both totally fake and of his own design, with no input from Microsoft. This is fan art. But Microsoft has already promised new flagship phones, which will debut around the time Microsoft launches Windows 10. The new OS will tie phones, tablets and PCs closer together, so a Surface phone running Windows 10 would symbolize that fusion quite nicely.
Flipping through Aslam's presentation reveals some intriguing concepts. No, I'm not sure that I'd find a phone- (or phablet-) sized keyboard all that useful, at least compared to the software keyboard I'm comfortable with.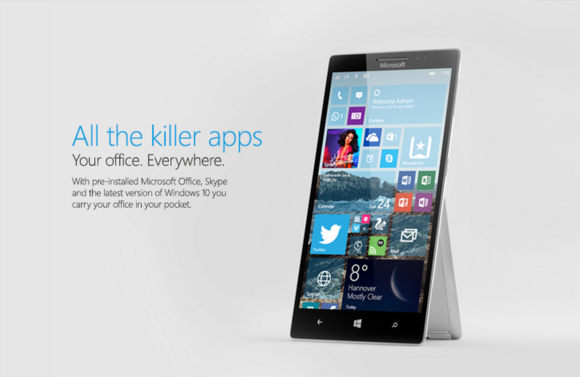 But the prospect of the Windows-laden Surface phone serving as a "PC" when connected to an external monitor sounds more than plausible (remember the Motorola Atrix?), as does the idea of using the phone as an external trackpad. If a tablet can connect to a keyboard via Bluetooth, there's no reason that a phone can't. And Microsoft has already released some rather lovely mobile keyboards that do exactly that.
The story behind the story: Phones and tablets started as mere adjuncts to the PC. Now, with the Microsoft Surface, tablets have become their own primary computing devices, with phones serving as accessories. Eventually, phones will ascend to computing primacy, with displays as their only limitation to productive work.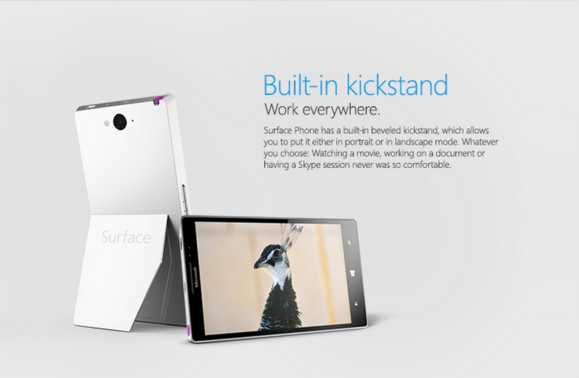 The brushed-metal aesthetics of the iPhone, Galaxy Note series, and other phones already subtly inform the new direction, even if the hardware isn't quite up to snuff. With Surface, the tablet is now ascendant. So shouldn't a Surface phone be waiting in the wings? Aslam thinks so. I bet some of you do too. The ball's in your court, Microsoft.