The Venue 10 7000 from Dell and the Surface 3 from Microsoft share a few things in common: they will ship in a few weeks, are marketed as tablets that can be used as laptops, and start at $499. But they offer different advantages.
To determine which one provides better value, buyers must decide whether they'll use the device mostly as a tablet or as a laptop. Here's how the products stack up on features.
Screen size and resolution
The Dell Venue 10 7000 has a slight edge on resolution, while the Surface 3 provides more screen size. Dell's tablet has a 10.5-inch screen that can display images at a 2560 x 1600-pixel resolution, while the Surface 3 has a 10.8-inch screen with a 1920 x 1280-pixel resolution. The Venue uses the emerging OLED technology, while the Surface 3's more conventional screen is based on LCD technology.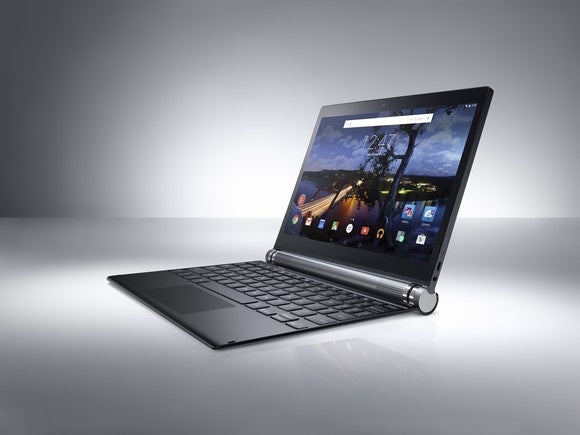 Operating systems and apps
Dell's tablet has the appeal of Android 5.0, which is the dominant tablet OS with a large selection of apps. The Surface 3 runs on the unpopular Windows 8.1, but will be upgraded for free to Windows 10. Both tablets are useful for productivity applications: Microsoft's tablet runs Office and Dell's tablet will support the Android version of Office when it ships.
Processors and graphics
The Surface 3 may be slightly faster with its Intel "Cherry Trail" Atom processor, while the Dell Venue will run on an older Atom chip code-named Moorefield. Cherry Trail is based on a new CPU architecture called Airmont and promises stronger graphics than older Atom chips. Windows typically needs more horsepower than Android, so the Venue 10 7000 and Surface 3 will provide adequate performance. However, the Surface 3 has an edge on graphics.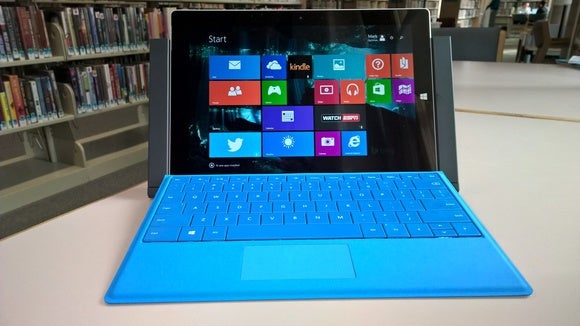 Storage
The Venue offers only up to 32GB of internal storage, while the Surface 3 has the edge with up to 64GB of capacity. If you are running multimedia and productivity applications, more storage is needed, and both tablets have micro-SD card slots for expandable storage.
Size and weight
The Venue 10 7000 is just 6.2-millimeters thick, beating the Surface 3, which is 8.7 millimeter thick. The Venue is also lighter at 598 grams, while the Surface 3 weighs 622 grams.
Ports
A super-thin design means Dell couldn't put large HDMI, USB 3.0 or other display ports in the Venue 10 7000. It has one USB 2.0 port for charging and a headphone jack. The Venue 10 7000 supports wireless technologies so the tablet screen can be mirrored on monitors and TVs. Plentiful ports has been the calling card of Surface tablets, and Surface 3 doesn't disappoint. It has a full-sized USB 3.0 port, a mini-DisplayPort and micro-USB 2.0 slot.
Camera
A stand-out feature in the Venue 10 7000 is the 8-megapixel 3D RealSense rear camera, which can identify objects and also measure distances between items. It can also mask backgrounds during a Skype chat, or superimpose images. The Dell tablet has a two-megapixel front camera. The Surface 3 has a 2D eight-megapixel rear camera and a 3.5-megapixel front camera.
Battery life and other features
Both tablets provide up around 10 hours of battery life when watching video. The tablets also have 802.11ac Wi-Fi and Bluetooth 4.0. Keyboard attachments turn the tablets into laptops.
Conclusion
The appeal of Dell's Venue 10 7000 is its thin size, 3D camera and high-definition OLED screen, but it won't provide the level of laptop-like functionality of Surface 3, which runs a full Windows operating system. Thus, the lightweight Venue tablet carries more appeal as a tablet that can be a laptop when needed.