In case you missed it during the early days of Windows 8, the era of the home theater PC (HTPC) is over—at least for Microsoft. When Windows 10 rolls out this summer it will not be able to run Windows Media Center, Microsoft's dedicated software for entertainment PCs.
Anyone who upgraded early builds of Windows 10 already knew the preview versions of the operating system weren't compatible with Media Center. However, dedicated fans held out hope that Microsoft would do the same thing it did with Windows 8 and offer Media Center as a paid or free add-on.
That's not going to happen. "We can confirm that due to decreased usage, Windows Media Center will not be part of Windows 10," a Microsoft spokesperson told PCWorld via email.
The end of Media Center isn't that surprising. The software hasn't had any significant updates in nearly six years, and the version for Windows 8 was no different from the version that appeared in Windows 7.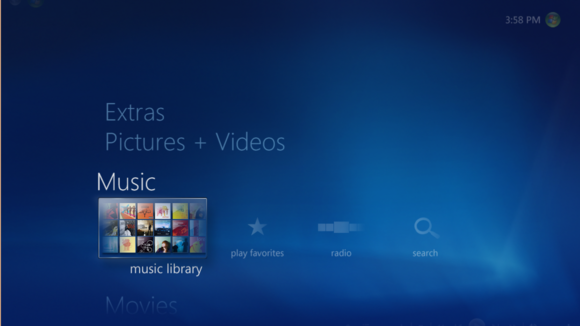 With Windows 10, Microsoft is finally letting go of the long-neglected dream of turning the PC into a living room entertainment hub. The notion of connecting a PC to your television always made a certain sense. With a PC running Media Center you had access to all your stored digital media, you could watch and record live television, and play a DVD all in one spot. That ignores the pain of getting everything up and running, but once everything's rocking and rolling, HTPCs work very well.
But the HTPC just never caught on and today, HTPCs just don't make sense for the vast majority of people. Who needs a dedicated living room PC when you can send a Netflix or YouTube stream from your smartphone to a $35 HDMI dongle plugged in to your flat screen?
That's not to say Microsoft is abandoning the notion of putting its software in the living room, it just won't be on a PC. Microsoft also offers a Miracast-powered TV dongle dubbed the Wireless Display Adapter that lets you wireless mirror your Windows 8.1's screen on your television.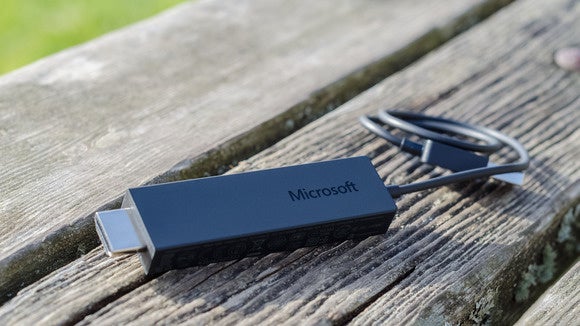 For the more serious A/V types, the Xbox One offers a bunch of TV-centric features, including an overlay for many cable boxes, digital TV tuner capability (sold separately), as well as apps like Netflix and Sling TV.
A PC is, of course, more customizable and flexible than these options, but it was never a popular choice for most people. All that said, if Valve's living room-focused Steam Machines catch on, they could be used for HTPC functions as well as their primary PC gaming functionality.
The impact on you at home: If you're running a Windows-based HTPC that relies on Windows Media Center do not upgrade it to Windows 10. If your current HTPC is on its last legs then you'd better pick-up a Windows 7 or Windows 8.1 PC quickly (plus the WMC media pack if you opt for the latter). If you don't mind losing Media Center, something like the Plex Media Server may suit your needs. You could also look at XBMC, which works on Windows and Linux, including the Raspberry Pi.
[via ZDNet]
This article was updated on 5/5 with comment from Microsoft.