Microsoft still has a lot of work to do on Edge (formerly Project Spartan), the big browser overhaul that's shipping with Windows 10. Over the last week, the company has revealed more details about the new browser, including the features it's planning to add after Windows 10's summer launch.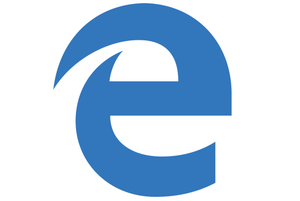 One of the main missing features at launch will be extension support. Microsoft is hoping to have a vibrant extension ecosystem by letting developers port their work from Chrome and Firefox, and Neowin reports that the feature could arrive in late summer or early fall. The company also wants to support extensions on smartphones, but that's a long-term goal due to constraints on display size, memory, and power.
The ability to sync passwords, bookmarks, tabs, and history across all Windows 10 devices is also on the way according to Neowin, but there's no timeline for when this might arrive. It'd be shocking if it wasn't available at launch, however, and given that Microsoft hasn't announced Android or iOS versions of its new browser, sync won't be quite as useful for people who aren't fully-invested in the Windows world.
Further reading: Microsoft's Edge web browser roadmap includes more Cortana scenarios, extensions
Microsoft's Cortana virtual assistant will be part of the browser from day one, but it's no surprise that Microsoft wants to improve Cortana's capabilities over time. For instance, Cortana might display the weather when it looks like you're requesting this information in the search bar, and it'll include more "celebrity answers" for things like the height of a movie star.
Microsoft has also revealed much more detail about how it's ditching a lot of old web technologies—like ActiveX, Browser Help Objects, and VBScript—and working to add new capabilities. For instance, pointer lock support will allow the browser to detect relative cursor movement for things like first-person shooters.
Why this matters: Even at launch, Edge should be a big step up from Internet Explorer, with a simpler design and useful features such as a reader view and built-in notation. But for power users, a lack of extensions and data syncing at launch could make it a non-starter. Hopefully users won't have to wait too long before Edge can become a viable alternative to Chrome and Firefox.
When you purchase through links in our articles, we may earn a small commission. This doesn't affect our editorial independence.