Your Star Trek-style universal communicator is ready for download.
Well, it's not exactly universal, but Microsoft's Skype Translator Preview is a step into the future. The company announced on Tuesday that the beta app is now available to all Windows 8.1 and Windows 10 Technical Preview users, no sign-up or wait list needed.
If you want to have a translated, spoken conversation with someone who speaks Italian, Mandarin, or Spanish, just download the free app from the Windows Store. Microsoft says Skype Translator works with almost any Skype client, meaning only you need to be the one with the Translator app enabled.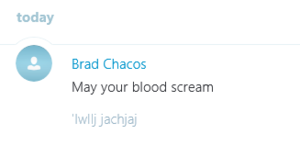 The app can also translate instant message conversations in more than 50 languages including the oh-so-geeky favorite: Klingon.
Translator looks almost exactly the same as the standard metro UI Skype app. The most important difference is the Translation slider button that appears under the name of each contact when you are in conversation view.
Skype Translator does not distinguish between spoken languages on the fly. Instead, you have to pre-set the languages each person is speaking or writing in. Translator will prompt you to do this when you flip the Translation feature on, or you can click the language options underneath the slider.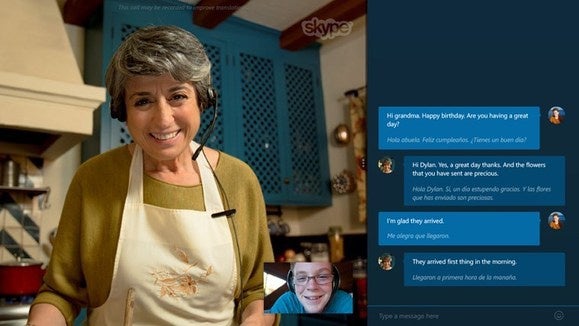 During a Translator call, Microsoft advises you to use a headset with a microphone instead of a stand-alone mic. You should also use a wired connection rather than Wi-Fi. Translated calls also take longer to connect than a typical Skype call. You can find a complete list of Translator tips on Skype's site.
Why this matters: Translator is only in the preview stage and it's limited in the number of spoken languages it can translate. Nevertheless, the fact that Skype Translator exists and is now available to the public is a huge advance for online communication. Live translation of spoken languages has long been a dream of technologists, futurists, and sci-fi writers. Now, it's becoming a reality. Perhaps even more surprising, it came from Microsoft first and not Google.