On Tuesday, Microsoft outlined the Windows 10 versions you'll know, love and buy when the new operating system launches this summer. But the company withheld key details, such as how it will eventually make money on it.
As with Windows 7, 8, and now 10, Windows 10 will be sold in two versions for consumers: Windows 10 Pro, and Windows 10 Home. The Windows Phone brand, as Microsoft has indicated previously, is going away: It will be renamed Windows 10 Mobile, and will ship on phones and small tablets. Businesses and enterprises will also receive their own versions: Windows 10 Enterprise, Windows 10 Mobile Enterprise and Windows 10 Education.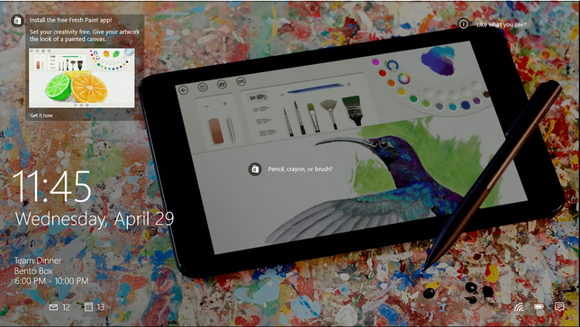 And yes, Windows 10 will be a free upgrade—at least for consumers: "As we announced earlier this year, for the first time ever, we are offering the full versions of Windows 10 Home, Windows 10 Mobile and Windows 10 Pro as a free and easy upgrade for qualifying Windows 7, Windows 8.1 and Windows Phone 8.1 devices that upgrade in the first year after launch," Microsoft's Tony Prophet, the company's corporate vice president of Windows and search, wrote in a blog post. "Once you upgrade, you have Windows 10 for free on that device."
Microsoft has said previously that Windows 10 beta testers, known as Insiders, will receive a free upgrade to the so-called "RTM" version of the software, the same version that will be shipped to stores and to hardware makers. Windows 7, Windows 8.1 and Windows Phone 8.1 users will be able to upgrade for free, as long as they do it within the first year that the OS ships,
Microsoft did not say, however, what Windows 10's eventual price would be, nor did the company say whether it would be offered on a subscription model (or what that subscription cost would be).
Why this matters: Because many consumers will receive a free upgrade to Windows 10 as part of their existing Windows 7 or Windows 8 license, the details of the different Windows 10 versions don't mean an awful lot—most people will likely end up on Windows 10 Home. What will be interesting to see, going forward, is whether the various versions of Windows will diverge, with Microsoft adding business-specific features to Windows 10 Pro, for example, and reserving consumer apps for Windows 10 Home.
What's in each version
The differences among the versions of Windows 10 are easy to guess. In Windows 10 Home, Microsoft calls out Cortana, the new Microsoft Edge ("Project Spartan") Web browser, the Continuum tablet mode for touch devices like the Surface, Windows Hello face recognition, and universal apps like Maps and Calendar as its selling points. (Windows Hello will also require a specialized depth camera, possibly built into new PCs.)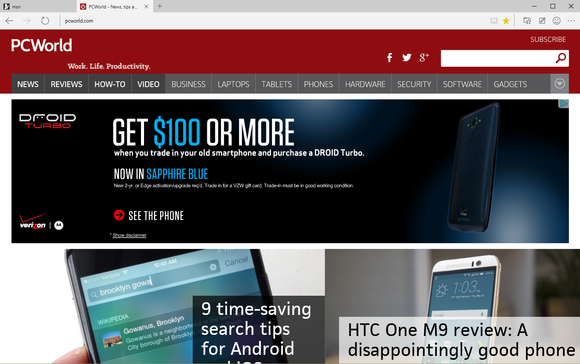 It's not clear, however, why a consumer would want to upgrade to Windows 10 Pro, described as the OS for businesses allowing workers to bring their own devices, as well as "prosumer " customers.
"Windows 10 Pro helps to effectively and efficiently manage their devices and apps, protect their sensitive business data, support remote and mobile productivity scenarios and take advantage of cloud technologies," Prophet writes, without specifying which features they'll take advantage of. Windows 10 Pro will include Windows Update for Business, however, allowing business customers to "go slow" with new updates.
With Windows 10 Mobile, however, Microsoft confirmed that its once phone-centric operating system will now expand into "small tablets." They'll probably be smaller than 8 inches, although that detail wasn't specified.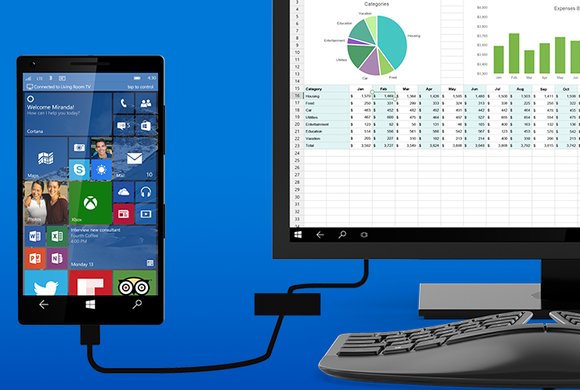 Finally, there will be the enterprise versions, designed for larger businesses. Windows 10 Enterprise "provides advanced capabilities to help protect against the ever-growing range of modern security threats targeted at devices, identities, applications and sensitive company information," Microsoft says.
There's one hoop to jump through on the path to Windows 10: According to Prophet's blog post, Windows 8 users will need to upgrade to Windows 8.1 before upgrading to Windows 10. That's a small hitch for consumers, although businesses who carefully upgrade software for fear of breaking their proprietary applications may need to take care.
Microsoft also hasn't said which versions of Windows 7 will upgrade to Windows 10. A Microsoft spokeswoman said in an email that she couldn't comment beyond Prophet's blog post.
Still, Microsoft has been far more transparent than ever before about what to expect as consumers and businesses upgrade to Windows 10. Because the upgrade will be a free one, pricing issues aren't critical—yet. Eventually, however, Microsoft's going to have to answer the one question on everyone's mind: how exactly it plans to make money off Windows 10.