Witcher 3. Witcher 3. Witcher 3. Witcher 3.
Oh wait, I'm sorry. You came in here looking for news and not just a man chanting in the corner, wishing his copy of Witcher 3 would show up faster? I guess we can accommodate.
Texting while driving, Assassin's Creed Syndicate, Elite Dangerous gives out Steam codes, 100 thousand World of Warcraft bans, Star Citizen hits the arcade, and more. This is gaming news for the week of May 11.
Palms are sweaty
Counting down four days until The Witcher 3 launch. Here's one last trailer.
Jolly good
Following last week's tease, Ubisoft unveiled Assassin's Creed Syndicate a.k.a. Assassin's Creed 2015 Edition this week. The leaks earlier this year were true—Victorian London is the setting (though Ubisoft for some reason decided to conflate Victorian London and the Industrial Revolution, at least for its announcement).
"The Assassin's Creed Syndicate story throws you into the dawn of the modern era during the Industrial Revolution. You play Jacob Frye, a gangster assassin fighting for justice on behalf of London's enslaved working class."
The console versions of Syndicate are listed for an October 23 release, but us PC users only get a "Holiday 2015" date. On the plus side, if the game's as bad as Assassin's Creed Unity, at least you'll know before release. Or if it's a stunning masterpiece, I guess you'll be able to pick up one of the game's many different preorder bonuses.
Divide and conquer
"What's that? I think I see something behind the Assassin's Creed news." You reach behind the sneering specter of an assassin, back under Aiden Pearce's trenchcoat to find…another Division delay!
Yeah, The Division got delayed again this week, this time to 2016. It's starting to feel uncannily similar to Watch Dogs.
Okay, but seriously
We don't need The Division anyway. Why? Because Rainbow Six Siege is confirmed for an October 13 release date, and I'm pretty damn excited about that game after playing a few rounds of the alpha and checking it out at E3 last year.
Elite
I love Elite Dangerous, but like most games-not-in-my-Steam-library I'm…well, annoyed it's not in my Steam library. And I'm not alone, apparently, because starting May 28 Frontier will give anyone who owns a pre-Steam version of Elite Dangerous the ability to request a Steam code.
Starcade
That other space game has been busy this week too. Star Citizen now has a new…arcade game?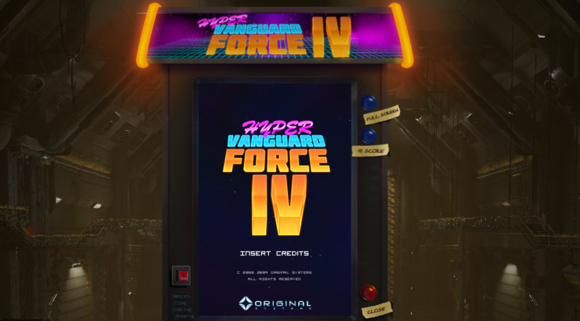 "This amazing minigame was developed by Montreal-based game creators Dave Richard and Christine Marsh who designed all the assets themselves based on official Star Citizen concept art. It was then integrated into the website by our folks at Turbulent."
It's sort of like Galaga-meets-Star-Citizen and you can play it here.
Zen
Blizzard's been pushing out video after video related to its upcoming first-person shooter Overwatch recently. Here's eight minutes of the monk-like character Zenyatta, for instance:
Exile
Speaking of Blizzard, the company banned more than 100,000 players from World of Warcraft this week. Most of the players in question were running a bot called "HonorBuddy" that grinded for Honor (a currency) in PvP mode by simply running around and ignoring the game itself.
"We're committed to providing an equal and fair playing field for everyone in World of Warcraft, and will continue to take action against those found in violation of our Terms of Use. Cheating of any form will not be tolerated," wrote Blizzard in its official announcement.
Bans will last for six months, according to a number of forum posts.
Games find a way
For the first time in a long time, there's a Lego game I'm looking forward to. Lego Jurassic World, which I took a look at during GDC, will release June 12 a.k.a. the same day the new film comes out. Oh, and new trailer:
Keep on modding
Sure, there was some bad news this week regarding specific GTA V mods and malware, but that's not going to scare me away. Two piece of GTA V mod news this week.
1) There's a mod that lets you explore the game's many interiors, and puts civilians inside so they don't feel like empty mausoleums.
2) iCEnhancer is coming to GTA V. If you don't know what iCEnhancer is…well, it's the Grand Theft Auto IV mod that made this:
Turn into this: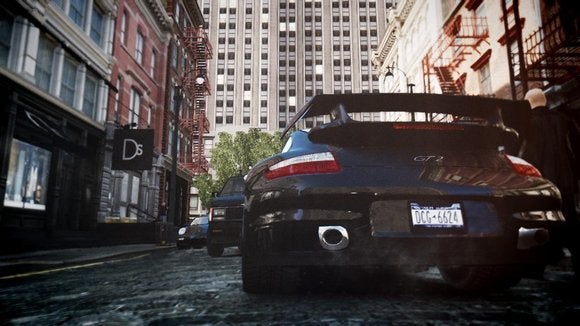 Yes, those are screenshots from the same game. Yes, I swear. The GTA V version is in early days, but so far we've got this video:
Don't text and drive…
…unless you're playing this amazing VR game, SMS Racing. (Thanks, Polygon.)
More reading