While the stalwart keyboard is still the main data entry tool on all our devices, typing your notes into Evernote can be slow and, on smartphones and tablets, cumbersome. Fortunately, your favorite note-taking app offers a variety of alternatives for capturing lists, articles, research, and other data on the fly. Here are five of our favorites.
Use your voice
They easiest alternative to typing your notes is to dictate them. Evernote offers two methods for doing this. The first is to create an audio note. In the desktop version of Evernote, select File > New audio note, press the Record button, and start speaking. When you're done, press Save and it will attach an audio file to your note. To record a note on your Android or iOS device, open a new note and select the microphone icon from the formatting bar. Select Save when you're done recording.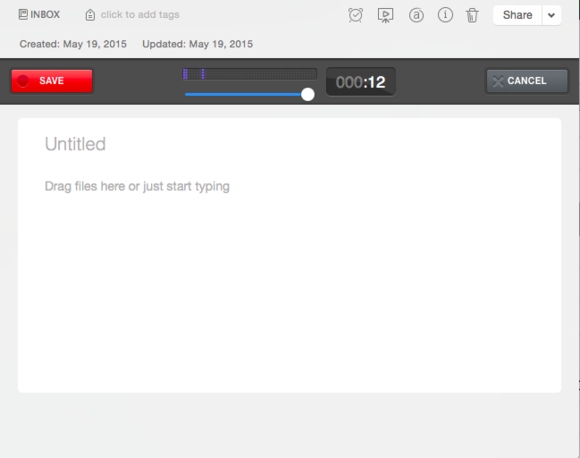 The other method is to dictate your notes using speech-to-text. Because speech-to-text is a device, not an Evernote feature, instructions for enabling it vary by make and model. But once you set it up, your device should be able to convert your speech into text notes you can then organize in your notebooks.
Scan paper documents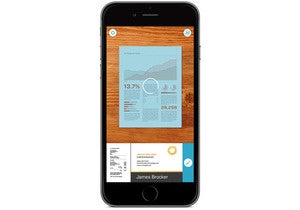 Despite the near-annual proclamations that we're going to become a paperless society, we're still inundated with physical documents. The simplest way to get these into Evernote is with the company's recently released Scannable app, which turns your iPhone or iPad into a portable scanner. Just point the device's camera at any invoice, receipt, sticky note, or other paper document, and it automatically captures it and saves it to a tray within the scanning window. From here you can review and edit scans before saving them to Evernote.
Best of all, Scannable can instantly turn any business card into a contact. Just link Evernote to LinkedIn, and Scannable will pull in details from your new contact's profile, including their photo, and add it to the business card's digitized info.
Wrangle the web with Web Clipper
If you're not using this simple browser extension, you're missing out on capturing a wealth of Internet info in your notebooks. Once you add Web Clipper to your preferred browser's toolbar, just click it to save content from the current window to a note. You can save a variety of different clip types, from the entire webpage to just the blog post or article, to a "bookmark" featuring the URL, a photo, and a snippet of text. Once you've made your selection, you can rename the clip, select the notebook where you want it saved, and add tags and comments.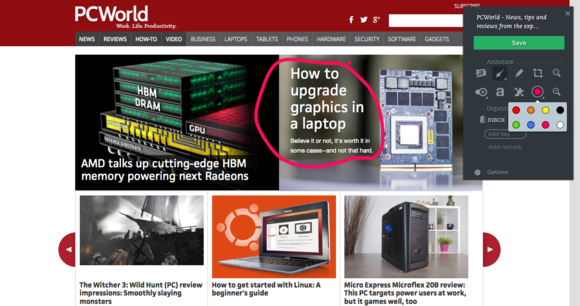 Use your Evernote email address
The ability to email content directly to your Evernote account is one of the app's longest-running—and most useful—features. If you don't know your Evernote address, you can find it inside your account info. When you receive an email you want to save in Evernote, just enter this address—okay, you have to do a little typing for this—and forward the message. A new note will be created in Evernote using the email's subject line as its title.
Save tweets with help from IFTTT
Twitter has become a de-facto newsfeed for many of us, and consequently, a rich source for research. Although Evernote doesn't have a native way to send tweets to your account, you can do it using this simple IFTTT recipe. Whenever you come across a tweet you want to save, just "favorite" it and it will automatically be saved as a note in your Evernote inbox.