I could write a lengthy introduction to this week's Missing Pieces. Or I could keep playing Witcher 3.
EA reboots Need for Speed, H1Z1 bans 25,000 players, and Bethesda flashes ten-seconds of DOOM at our eye-sockets—this is gaming news for the week of May 18.
We can be heroes
Blizzard's newbie-friendly MOBA Heroes of the Storm entered open beta this week, meaning you can now play it for free (ahead of its official "launch" on June 2). If you've ever wanted to get into Dota 2 or League of Legends and were too intimidated, this might be a good place to start. Especially since, thanks to the floodgates opening wide, everyone is terrible at the moment.
Development hell
Now that Dying Light is out, I just sort of assumed Techland's other Dead Island-inspired game Hellraid was right around the corner. "Not so," says Techland. From an official blog post:
"We would like to officially announce that our dark fantasy FPP game Hellraid will not be released this year as previously planned, and the development of the game has been put on hold.
In the recent months we conducted an internal analysis and came to the conclusion that Hellraid, in its current shape and form, is not meeting our own expectations for this project. Therefore, we decided the best course of action would be to send it back to the drawing board and invent our dark fantasy title anew."
Need for more speed
EA announced this week that it is "rebooting" the Need for Speed franchise this year, which really just means that EA has absolutely no clue what "rebooting" means, considering nearly every single Need for Speed game has been separate—in story, in mechanics, in theme—from its predecessor. What's next? "Oh, we're rebooting Madden."
Terminology aside, EA claims the new Need for Speed will feature "a nocturnal open world" and "authentic urban car culture." Presumably that latter point means something along the lines of circling for 40 minutes to find parking, paying twice as much for gas, and moving the car on Thursdays to avoid street sweeping tickets.
Here's a teaser video:
Black ice
Did you know Shadowrun: Hong Kong releases this summer? Here's another wholly uninformative teaser for you to marvel at:
And if you haven't played Shadowrun Returns or (especially) Shadowrun: Dragonfall yet, you've got no excuse. They're on sale this weekend for $3 and $4.50 respectively. That's a hell of a deal—especially on Dragonfall, which is an utterly brilliant CRPG.
Doomed
"Wait, Hayden: Those Need for Speed and Shadowrun teasers had too much information. Could you dial it back a notch? Maybe give us something really devoid of content?" Oh, I'm happy to oblige. And so is Bethesda, with this utterly pointless ten-second teaser for DOOM.
Pat on the head for trying
Ubisoft really wants you to use Uplay! So badly. Here's the deal: If you buy a copy of The Witcher 3 on Uplay this weekend, you'll get a free copy of one of four games: Assassin's Creed IV, Assassin's Creed Rogue, Far Cry 3, or Watch Dogs.
Note: Uplay codes are not Steam compatible. You are literally locking your copy of The Witcher 3 to Uplay. Would I recommend this? Not in a million years. But the deal's out there, if you want it.
Swerve
2K brought WWE 2K15 to PCs this year, for the first time ever. Of course, it took them six months after launch to do so, but I sort of assumed this was the start of something new. Turning over a new leaf, as it were. Surely from here on out we'd get day-and-date WWE games.
Nope. Apparently WWE 2K16 is only slated for Xbox One, PlayStation 4, Xbox 360, and PS3 at launch.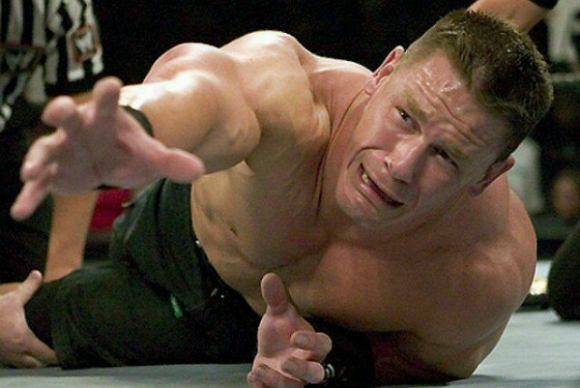 Really? You're still making entirely different Xbox 360 and PlayStation 3 versions but you couldn't do a simple port-job of the XBO/PS4 over to PC? I'll get you back for this, 2K. Probably by piledriving you through a stack of tables when you least expect it.
Heavy swings the banhammer
Daybreak (formerly SOE) banned 25,000 members of its H1Z1 community this week for using an "ESP hack"—basically, a mod that let users illegally see stats for other people they encountered in the world.
Twenty. Five. Thousand . Permanent. Bans.
24,837 have been banned for cheating.

— John Smedley (@j_smedley) May 18, 2015
Well, 24,837. That's, uh…Holy wow. That's a lot of bans. To add insult to injury, Daybreak then said it would reinstate accounts of people who apologized for their actions on YouTube, which led to videos like this:
Life is so strange.
More reading