It's Friday! What better time to kick back with a relaxing YouTube session after a tough week? Whether you're watching on a PC at the office or at home, you can make it even better by turning your smartphone into a remote control.
No, you don't need a Chromecast or a TV. Just your PC and a smartphone will do.
Here's how it works using an Android smartphone, but it works pretty much the same way on iPhones, too.
Leanback YouTube
The first thing you need to do is open YouTube on your PC, but we won't be using the typical YouTube site. Instead, we'll need the leanback version at YouTube.com/tv that was first introduced in 2010.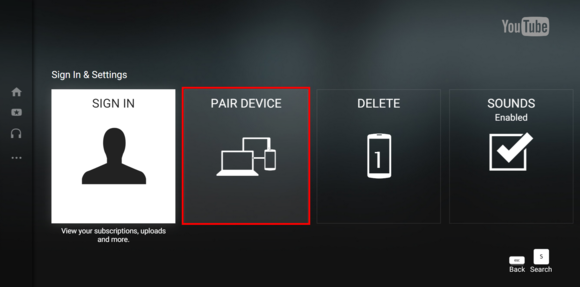 Now click on the three dot horizontal options icon on the left hand side and go to Settings > Pair Device. Once you're there, just follow the instructions to connect your devices in one of two ways.
If both your smartphone and PC are on the same network, open the YouTube app on your smartphone and press the cast icon.
If that doesn't work, or you don't see a cast option, click the three vertical dots in the upper right corner of the YouTube app on your smartphone and select Settings > Connected TVs > Add a TV.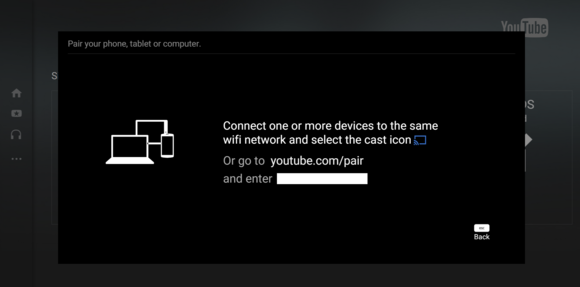 On the next screen, enter the pairing code you see on your PC monitor and then press the Add button on your smartphone. A few seconds later you should see a notice saying your devices are paired.
That's it! Now you can watch YouTube on your PC while simultaneously adding more videos to your play queue from a smartphone.
Enjoy your leanback session.