If you've ever played Minecraft and thought "This is just like an enormous virtual Lego set," then Lego Worlds would like to have a word with you—because it's actually an enormous virtual Lego set. That just happens to look exactly like Minecraft. We've come full circle.
From Steam:
"LEGO Worlds is a galaxy of procedurally-generated Worlds made entirely of LEGO bricks which you can freely manipulate and dynamically populate with LEGO models. Explore each World and unlock new discoveries: from cowboys and giraffes to vampires and polar bears, to steamrollers, race cars, and colossal digging machines! Use the multi-tool to shape environments and alter any World to your liking: raise the terrain to create vast mountain ranges, or enter the Brick-by-Brick editor to build anything you can imagine. Save your creations to build with them again. LEGO Worlds enables you to populate your Worlds with many weird and wonderful characters, creatures, models, and driveable vehicles, and then play out your own unique adventures. Probably not worth upsetting the Skeletons though…"
The game's in Early Access and I haven't tried it personally yet, so I can't say how well it runs. The number one complaint I've seen so far in Steam reviews is that the game handles much better with a controller than it does without. Then again, I'm playing The Witcher 3 currently and I'd argue the same for that game, so…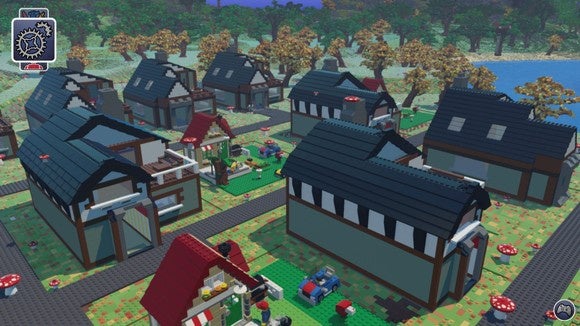 There are also some conspicuously missing features—multiplayer, for one. I expect that will get added down the line, since building with friends (or even strangers) is a large part of Minecraft's appeal.
Regardless, it's the Lego game everyone expected to see released five years ago. Free-form building. In-game versions of real-life Lego sets. Riding around on dragons. If you want an infinite supply of Lego bricks without spending a fortune, this one's probably worth checking out. Trailer below: