Most things I buy, I rest easy in the knowledge that if I don't like it, I can return it and get my money back. That new food processor I bought for Thanksgiving that broke on the first use? Returned. The headphones I received with a broken left ear? Returned. The monitor that showed up with not just a single dead pixel, but a whole dead zone? Yeah, definitely returned.
But video games have always operated in a different sphere—especially as we've moved forward into an all-digital era. You buy a game on Steam and can't play it, that's it. There's no recourse. Or there wasn't, until now.
Starting Tuesday, Steam is offering refunds on any title provided you meet the following conditions: You bought it within two weeks, and you've played it less than two hours. From the announcement:
"You can request a refund for nearly any purchase on Steam—for any reason. Maybe your PC doesn't meet the hardware requirements; maybe you bought a game by mistake; maybe you played the title for an hour and just didn't like it.

It doesn't matter. Valve will, upon request via help.steampowered.com, issue a refund for any reason, if the request is made within fourteen days of purchase, and the title has been played for less than two hours. There are more details below, but even if you fall outside of the refund rules we've described, you can ask for a refund anyway and we'll take a look.

You will be issued a full refund of your purchase within a week of approval. You will receive the refund in Steam Wallet funds or through the same payment method you used to make the purchase."
It sounds simple, right? And it is simple—maybe too much so.
See, in general this is an excellent move. With the death of the "game demo," PC gaming is a bit of a crapshoot. No matter how much you read, no matter how many YouTube videos you pore over, you don't know how your rig is going to run a game prior to buying it and launching it yourself. You just can't. There are too many variables at play.
And I can certainly understand feeling burned by a game. I didn't even buy Assassin's Creed Unity. I got it for review, and I still felt like I was owed some compensation for suffering through its early technical woes. Mortal Kombat X on PC is still a wreck two months after release. These things happen.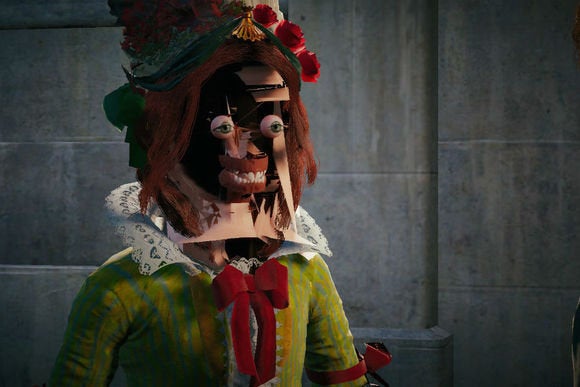 The problem is that Valve casts its net too wide. It snares certain edge cases that are now in danger of abuse—games/experiences that last less than two hours.
There aren't a ton, but I went through my library and tried to find a few excellent games that lasted me less than two hours: Braid, Papa & Yo, Gunpoint, The Room, Puzzle Agent, Among the Sleep, Thirty Flights of Loving. Even Valve's own game, Portal, took me less than two hours when I first played it.
If I were more of a scumbag (more than I already am), I could've finished any of those games and then—under Valve's own rules—requested a refund. There's nothing stopping me, except for Valve's vaguely-worded statement, "Refunds are designed to remove the risk from purchasing titles on Steam—not as a way to get free games. If it appears to us that you are abusing refunds, we may stop offering them to you."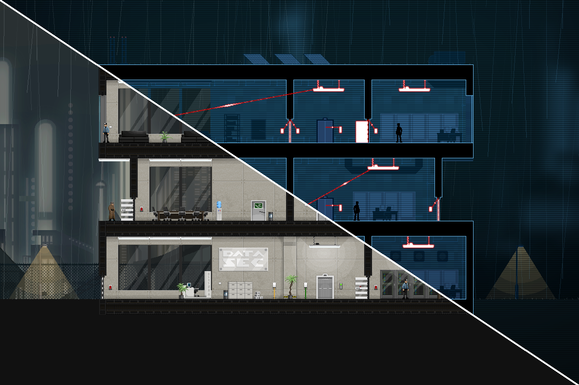 How many free games can I play before Valve cracks down? Is it the second time I buy-and-refund a suspiciously short game? The third time?
A friend and fellow writer of mine, Bo Moore, suggested to me that maybe Valve needs to add a completion metric into games—i.e. if you've finished more than 50 percent of the game a switch flips and refunds are no longer viable. That would certainly solve this edge case.
But in the meantime, Valve's new rules present a bit of an issue for short games.
I speak from experience. Here's my big confession: A few years back when I was a poor and naïve college student, a friend of mine once bought the Game of the Year edition of Fallout 3 on the 360, we all installed the DLC, and then he returned the box to Amazon citing "case damage."
I tell you this story just to illustrate that people—even those who then go on to grow up and think "That was a terrible thing to do"—take advantage of returns. We all know the classic "Wear a dress to an event and then return it" scam. Valve just enabled effectively the same thing, and it is up to Valve to fix it. Not to rely on the fundamental goodness of people and hope they don't abuse it.
That being said, at least there's some recourse when Ubisoft or Activision or EA or WB or whoever screws you next time. Preorders are not the be-all-end-all anymore. You can get your money back. For that, it's worth applauding Valve. They just need to iron out some kinks.