There is a lot to look forward to in Skylake PCs, if mini-PCs from Asus shown on the Computex show floor are an indicator.
Lying in one corner of the Asus booth were two mini-desktops based on Intel's upcoming sixth-generation Core processor. With the powerful processors, a host of port options and support for 4K video, the tiny computing powerhouses could be full-fledged desktop replacements.
Skylake has been described by Intel as its most significant chip release in a decade. It will succeed a family of chips code-named Broadwell, which is in PCs now. Tablets, laptops and desktops based on the new chip architecture are expected in the second half of this year.
Intel has been pushing the idea of mini-desktops through a concept called NUC (next unit of computing), which involves packing a bunch of components in a tiny PC chassis. Some NUCs don't have fans, and processors can draw only a limited amount of power when in operation, so less heat is generated.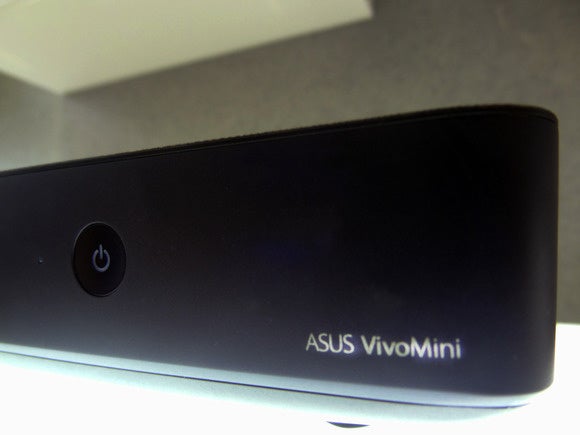 The VivoMini UN65H shown was equipped with two storage slots and an Intel Iris Pro integrated graphics chip that could support 4K video playback. It supported up to 16GB of memory, which is quite hefty for a mini-desktop. It had two storage slots, with one supporting up to 1TB of hard-drive storage, and the other up to 512GB solid-state drive storage. Other features included a USB 3.0 port, HDMI port, DisplayPort and SD card reader. It also had 802.11ac Wi-Fi and a Gigabit ethernet port.
Slightly larger and more advanced was the VivoPC VM65N, which also had Skylake and a slot for an Nvidia discrete graphics card, making it a mini-gaming PC. It had three storage bays in which two hard drives and one solid-state drive could be popped in. With support for USB 3.1 Type-A port, it is also ready for future connectors. It also had the same ports and connectors as the VivoMini.
The mini-desktops were only prototypes and couldn't be tested. However, the PCs are one of the first with Skylake chips to be shown.
Asus hasn't announced a release date for the mini-desktops, but it could be in the latter half of the year after Intel announces Skylake. Intel officials have said Skylake chips won't launch immediately in the second half, but could come in the middle part, pointing to September during the Intel Developer Forum show in San Francisco.