Google will deliver lighter versions of Web pages in search results for Android phones users with slow connections in India and Brazil.
The feature, which will be rolled out in India in two weeks, has been field tested in Indonesia, where it was found that the pages, converted on the fly, load four times faster and use 80 percent less data than before, Hiroto Tokusei, a Google product manager wrote Thursday in a blog post.
A Google spokesman said the company did not have a name for the new feature, which is primarily targeted at emerging markets. He said it was too early to comment on the company's plans to offer the service on phones other than those running the Android operating system.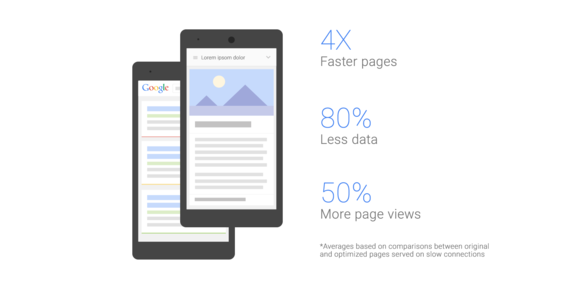 Rather than linking to a page directly from search results, Google links to its own servers, where it generates what it calls a transcoded version of the page on the fly. The process involves compressing graphics and removing some JavaScript functions.
The technique is likely to be similar to that used by specialized mobile browsers such as Opera Mini, which route mobile browsing sessions through a proxy server where pages are compressed.
Users can view a page in its unmodified form by choosing an option at the top of the page, Tokusei said.
The technology targets the over 200 million Indians accessing the Internet from a smartphone, sometimes with slow and costly Internet connections.
Users will see the converted pages if Google detects that they are on a slow network connection in a country where the conversion, also called transcoding, is enabled.
Google has limited advertisements to three per page and disabled Google Analytics scripts to make the pages lighter. In a support page for website providers, Google said it was working on ways to enable analytics without compromising low bandwidth responses.
Some pages cannot currently be transcoded, and these include pages from websites that require cookies, use significant amount of data like video sites, or are technically difficult to transcode, according to Google. The pages will be labeled as non-transcoded in search results.
To reach users in emerging markets, a number of Internet companies are looking at ways to deliver Internet services over low bandwidth connections. Facebook said recently it had started rolling out in Asia its Facebook Lite, a low-data version of Facebook for Android for slow networks. Facebook Lite will also be available soon in parts of Latin America, Africa and Europe.