Oculus VR revealed the final version of its Rift virtual reality headset on Thursday, but the partnership between the Facebook-owned company and Microsoft may have raised some eyebrows.
Under terms of the deal, an Xbox One controller will come with the Rift, people will be able to stream Xbox games to the headset and the device will be compatible with Windows 10.
Although Facebook and Microsoft have collaborated on various projects for several years, this partnership may seem strange. After all, Microsoft is developing its HoloLens headset for augmented reality, and it has demoed it in conjunction with its Minecraft game.
But upon closer inspection, the Rift and HoloLens provide very different virtual experiences.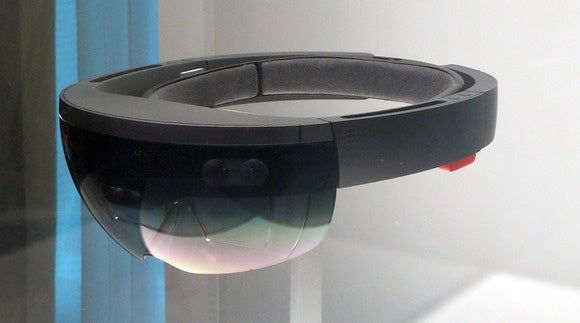 Two different things
Rift deals with virtual reality and makes users feel like they're in the digital environment, while HoloLens deals with augmented reality and layers holograms over the real world, said J.P. Gownder, a vice president and principal analyst at Forrester Research.
"The immersive gaming you can do in the Rift, you can't do in HoloLens," Gownder said.
For example, during its recent Build conference, Microsoft demonstrated HoloLens with Minecraft and had people play the game on a coffee table. With HoloLens, the furniture in a person's home becomes part of the experience, he said.
Even though Microsoft has showed HoloLens can be used for playing games, the company has instead emphasized enterprise uses for the headset, he said.
For example, Microsoft has demonstrated how architects could use HoloLens to create models of buildings they're designing or how medical students could study 3D images of the heart.
Another sign that HoloLens will be aimed at businesses primarily is that it's a self-contained computer and thus will be likely pricier than the Rift, which needs to be hooked up to a Windows PC, he said. Microsoft hasn't yet announced pricing for HoloLens.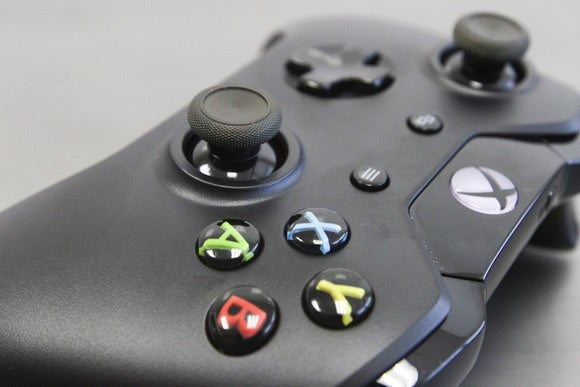 "Going where the customers are"
Moreover, the partnership with Facebook will help Microsoft in the virtual reality gaming space, where it lags behind Sony, which makes the rival PlayStation game console, he said. Sony's virtual reality headset, called Project Morpheus, comes out next year, which is also when the Rift is scheduled to ship to consumers.
Getting its technology to work with the highly anticipated Rift allows Microsoft "to go where their customers are" and shows the company isn't interested in "playing platform wars with everything," Gownder said.
Meanwhile, Oculus gets access to the Xbox games, giving Rift users content to choose from, and, by including an Xbox controller with the headset, makes the virtual reality experience more interactive.
Giving people a way to interact with a digital world is a key part of virtual reality and the controller bundle is a "good first step" in providing that connectivity, he said.
Although the Rift will only work with Windows PCs, at least initially, and require version 7.1 of the OS are higher, don't expect these requirements to lead to a surge in Windows 10 sales, Gownder said.
The people most likely to buy the Rift are high-end PC users with machines that already have the required computing specs, he said.