Microsoft reorganized with a bang on Wednesday. It ousted big-name executives Stephen Elop and Mark Penn. It gave Windows leader Terry Myerson the Devices group that Elop once led. Driving these and other dramatic changes are a fundamental corporate shift that wasn't explicitly stated: At the modern Microsoft, hardware is now a very big deal.
The reorganization encompasses most aspects of Microsoft's business, tossing out some of Microsoft's most noteworthy executives in the process. Stephen Elop, who led Nokia and oversaw its integration with Microsoft, is out. Ditto for Mark Penn, the controversial political operative who was instrumental in Microsoft's "Scroogled" campaign.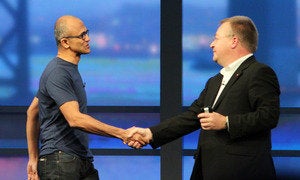 Instead, Microsoft now sees its "mobile first, cloud first" vision from chief executive Satya Nadella organized around three initiatives: to reinvent productivity and business processes, to build the intelligent cloud platform, and create more personal computing.
Instead of different business units governing hardware and Windows, Microsoft now has placed them under one roof: Terry Myerson will oversee the Windows and Devices Group, combining the Operating Systems Group and the Microsoft Devices Group that Elop formerly helmed.
"WDG will drive Windows as a service across devices of all types and build all of our Microsoft devices including Surface, HoloLens, Lumia, Surface Hub, Band and Xbox," Nadella said in an email to employees. "This enables us to create new categories while generating enthusiasm and demand for Windows broadly."
Windows as a service is an evolution that Microsoft has talked about for some time, although it still hasn't clarified its vision: whether Microsoft will ask future Windows PC owners to pay on an annual, rather than a one-time basis, or simply continue to add security updates and new features over time, as it's emphasized over the past few months. And no, that aspect will be critical to how you engage with Microsoft and its products in the future.
But Microsoft hasn't said what it plans to do in that regard. What it is saying, today, is that hardware matters. A lot.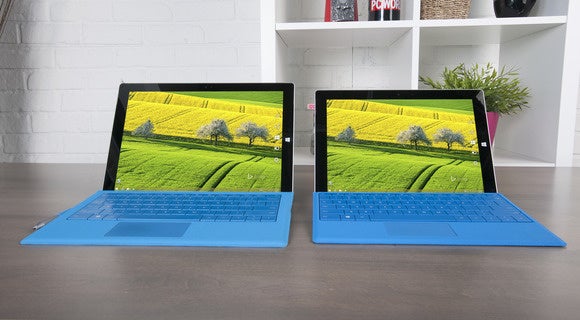 Why Microsoft now cares about hardware
Scott Guthrie will lead the Cloud and Enterprise team, focused on Microsoft's server-side offerings, while Qi Lu will continue to oversee the Applications and Services Group that encompasses Office and related productivity products. But, chances are, it's the new WDG group that you'll be thinking of when you think of Microsoft.
Historically, of course, Microsoft developed Windows, and you bought a PC to run Windows on. Under the new vision, Microsoft not only wants you to buy a PC to run Windows on, but also a Surface tablet, a Microsoft-powered smartphone, and a Surface Hub to connect it to while at the office. Oh, and a Band, too, to remind you of your upcoming meetings. No, there's no reason to believe that Microsoft will stop promoting its products on other ecosystems. But the Microsoft's hardware business now enjoys a pride of place that it never did before.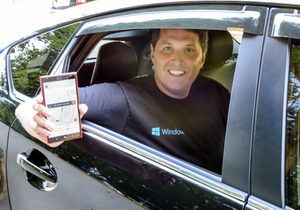 "This is a recognition of the new market reality that the OS is part of the device and the device experience depends on the OS," said Steve Kleynhans, an analyst with Gartner, in an email. "Users no longer distinguish between the device and its operating system so there needs to be close alignment between the hardware and the OS."
In other words, Windows isn't just synonymous with Microsoft applications like Office, but with Microsoft's hardware as well.
This shouldn't come as a great surprise. Both of the first two Surface Pro generations had a sense of the prototype about them, as Microsoft took lessons it had learned in the game console business and applied them to the general productivity market. But the Surface Pro 3 launch was Microsoft's debutante ball, where it confidently strode into the hardware space.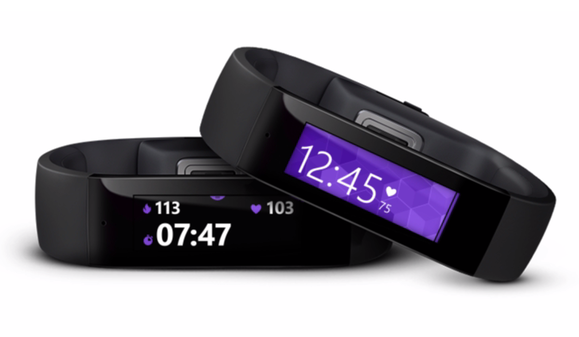 Nadella said then that Microsoft's goal was not to compete with its OEMs, but to "create new categories and spark new demand for our entire ecosystem". According to Kleynhans, "Microsoft's hardware division is about showcasing the best user experience using Microsoft technology, so combining these two makes sense to ensure the two groups leverage each other as the OS and devices evolve."
Some feel, however, that the reorganization elevates Windows again, as Directions on Microsoft's Wes Miller does. "To me it is the sign that hardware and software are at best peers, but also that the software and experiences will likely drive the hardware—and ensure a stronger relationship with OEM partners again," Miller said in an email.
I tend to believe that Microsoft didn't set out to create the best user experience for Windows, but the best Windows devices, period, setting the pace for its hardware partners to follow. If they do, great. If not, the industry will move forward without them. It's a bold, ambitious vision, and one that's been absent from the computer industry. Hololens, the Surface Hub, and the Xbox One together move the industry forward. Can one man, Myerson, oversee all that? As Kleynhans notes, it's a tremendous vote of confidence in Myerson, in Windows 10, and in Myerson's vision for it all.
But here's the bottom line: yes, you'll still be able to choose whatever PC you want to run Windows 10. But now, more than ever, Microsoft cares whose name is on the box.
Updated at 3:50 PM with comments from Directions' Miller.