HP's new crop of back-to-school laptops debut when summer has barely started—but the countdown to Windows 10 is already under way, and with that comes a lot of new hardware. On Thursday the company announced four laptops aimed at students: the Pavilion x2, and three new Envy models with screens ranging from 14 to 17 inches in size.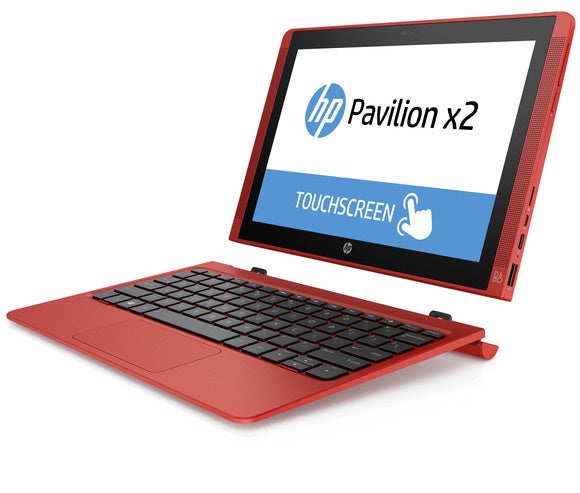 The most portable of the new lineup will be the Pavilion x2, whose detachable, 10-inch IPS screen uses magnets to connect to the keyboard half. It's strong enough that when connected, it'll feel very much like a laptop—unlike some other, lesser designs that are tablets first and then give you a flimsy keyboard. The Pavilion x2's other claim to fame will be the inclusion of a USB-C connector.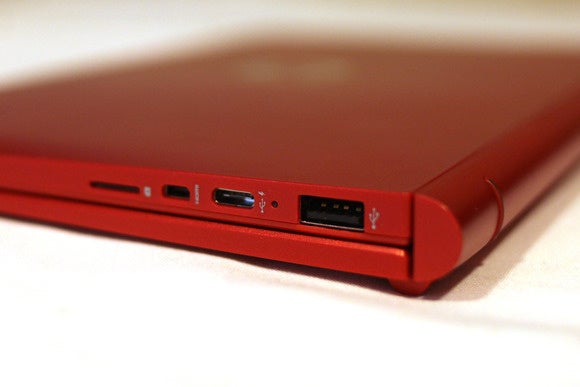 The USB-C port, interestingly, won't be USB 3.0- or USB 3.1-compliant in speeds. Instead, the Pavilion x2 will run its USB-C port at USB 2.0 speeds. Fortunately, HP didn't commit exclusively to USB-C. The Pavilion x2 also includes a standard USB-A, as well as micro HDMI and a micro SD slot. Battery life is rated at 10.75 hours.
Unfortunately the CPU will be Intel's older Bay Trail Atom, rather than the newer Cherry Trail Atom that's already powering Microsoft's nifty Surface 3. Why no Cherry Trail? HP officials, in an advance briefing with PCWorld, simply said they weren't quite ready to go with the new chip.
The price is $299 for the 32GB version of the Pavilion x2. A 64GB version in the works. It'll come with a year of Office 365, 60 Skype minutes a month, and be available in red, silver and white on July 21.
The impact on you at home: These computers are aimed at students, but that means a lot of consumers with similar needs will also find a wide choice of affordable models this summer. With Windows 10 expected at the end of July, we expect more companies to announce new models in the coming weeks.
HP reshapes new Envys for coolness, efficiency
For students who want more screen to bite into, HP's Envy offerings may be more appealing—although higher-priced. The restyled Envy features a curved profile and new hinge that helps elevate the laptop to increase air circulation under it.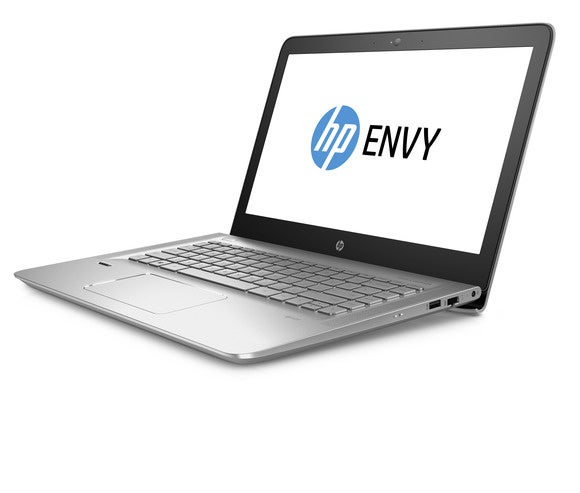 The company said the 2015 models of the Envy 14 and Envy 15 move to a prismatic battery cell design, rather than the more common (and bulky) cylindrical cells. Prismatic batteries form the lithium-ion cells into bundles shaped more like a package of gum. This allowed HP to reshape both models from previous years. The Envy 14 weighs 4.3 pounds, while the 15.6-inch model weighs in at 5 pounds. Both models will offer configurations of HD, full-HD or quad-HD+ with optional touchscreens. Both major CPU vendors are represented, with Core i5 and Core i7 Broadwell CPUs from Intel, and AMD's FX and 10 chips.
Those who opt for the larger 15-inch model can also pick between Nvidia GeForce 940M or GTX 950M GPUs as options with the Intel CPUs, and Radeon R7 or R6 on the AMD-based laptops.
The Envy 14 will start at $700, while the 15.6-inch model will start at $630 with AMD CPUs or $800 with Intel CPUs.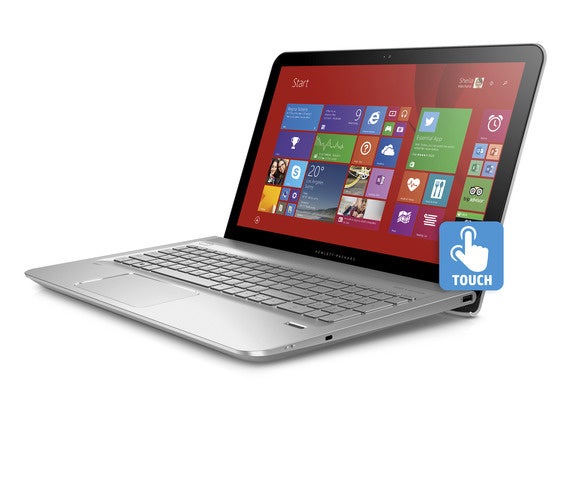 For those who need an even larger screen, HP is also introducing an updated Envy 17 with a 17.3-inch, 1920×1080-pixel screen. This largest of the Envys will offer only Intel CPUs and GeForce graphics chips. For storage, consumers can configure up to 4TB of storage using two hard drive bays, or mix and match between SSDs, hybrid drives or hard drives.
The Envy 17 will start at $1,000. All three Envys will be available in July.