Lenovo's design chief has come up with a wacky idea for the ThinkPad—so wacky, it just might work.
The basic concept is to create an upcoming ThinkPad with design points from the original IBM ThinkPad 700c that debuted in 1992. "Think of it like stepping into a time machine and landing in 1992, but armed with today's technology," Lenovo's David Hill said in a blog post pondering the idea. Lenovo purchased the ThinkPad brand from IBM in 2005.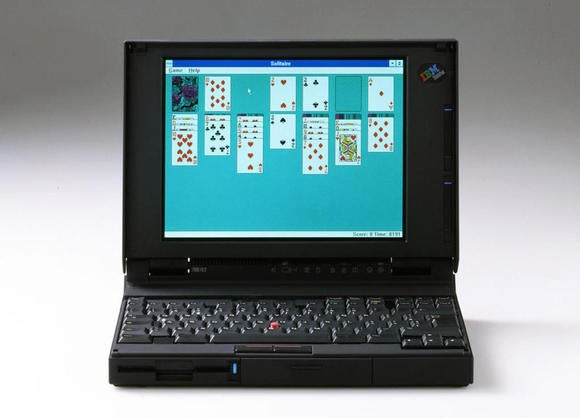 "But wait," I hear you say. "Isn't that what Lenovo already does?" Yes, you're a witty one, aren't you?
But there is some truth to that. The ThinkPad has never really deviated from its unassuming black box roots—the original was meant to resemble a classic cigar box. If you take a look at the original 700c (above), compare it to the ThinkPad X220 from 2011 (my current PC), and the T450s, there's a definite lineage there.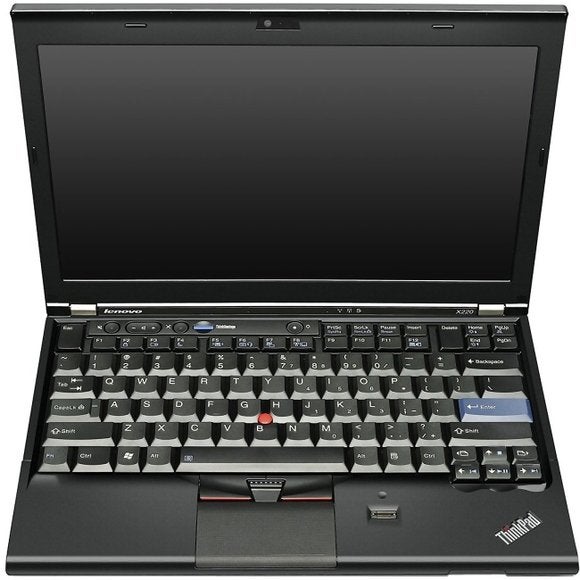 Now, Lenovo wants to celebrate what it calls "purposeful evolution," with a laptop that embraces the ThinkPad's past designs. Dubbed the "ThinkPad Retro" or "T92" we might see the return of the blue Enter key, two ThinkLights, exposed screws, a 7-row keyboard, rubberized paint, and tons of status LEDs. Adding even more nostalgia, the T92 would feature the device logo with the old IBM-style red, green, and blue.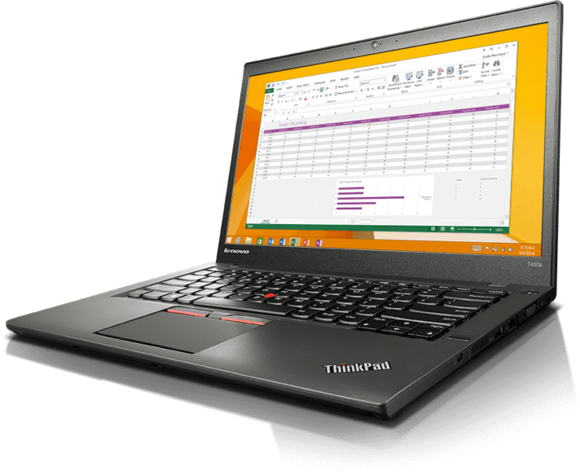 Truth be told, it hasn't been that long since we saw many of these design features in a ThinkPad. You only have to go back to the X220, for example, to find a 7-row keyboard or a blue Enter key. And IBM was still slapping the three-color logo on laptops just over ten years ago.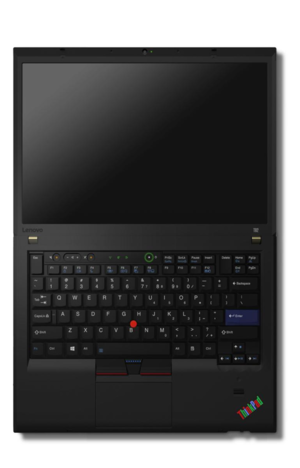 The story behind the story: This idea really seems more about changing the positioning of the ThinkPad than anything else. Most people see the ThinkPad as a stodgy, unoriginal device for corporate environments. Instead, Lenovo wants us to see the ThinkPad as a design classic like Wayfarer sunglasses or Converse All Stars. In fact, Hill goes as far as to compare the ThinkPad to cars like the Ford Mustang and Dodge Challenger, which currently share strong ties with their original designs after unfortunate deviations during the 1980s.
Small device, big following
Personally, this sounds like a nice laptop and I'm all for anything that will get Lenovo away from those damn island keyboards and back to the amazing keyboard I'm typing on now—especially since this laptop's life is almost up.
Judging by the comments on Lenovo's blog post, many ThinkPad fans are all for the T92 as well. If you're a ThinkPad fan who loves the ThinkPad Retro concept, head over to the comments section of Lenovo's post and leave a comment voicing your support. With all the development and tooling required to create a device like this, Hill says the company would need to count on big sales volume to justify producing the device.
If I had to bet, I'd say we will see this device, but not until 2017 when the ThinkPad has its 25th anniversary. That's the perfect time to offer a special edition retro device. Just don't make it too pricey, Lenovo.