AMD is really excited about its Radeon R9 Fury X graphics card—so excited that the company is making a special appeal to enthusiasts willing to drop $650 on an ass-kicking, 4K-friendly GPU: a customizable front plate.
Instead of messing around and taking risks with your precious investment, the Fury X's front plate is designed to come off. It has just four hex screws fastening the plate to the card meaning it will come off quite easily.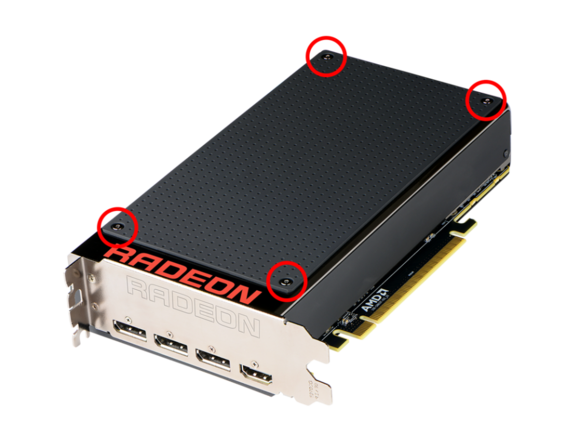 Then, you can use a 3D printer to customize a new front plate of your own design, or if you want to get really fancy, you could even get some custom CNC milling done for a fancy new metallic plate. To help you get started, you can download the 3D printer files from AMD's site. AMD is also interested to see what you come up with and plans to highlight some of the coolest designs on its blog.
But before you start cracking open that high-powered GPU, the company warns you to remove your card from your PC before removing the front plate. Also—and this should go without saying—DO NOT try to remove the front plate while the Fury X is operational. Finally, make sure you don't damage your card by over tightening the screws when you fasten the new front piece.
Why this matters: For years, gamers have been making unofficial mods to their graphics cards and other components to trick out their systems. Many enthusiasts have rigs with transparent cases or at least a few windows that show the system at work. Adding a personalization option plays right into this trend and could give AMD a bit more appeal with the hard core types who are into customization.