Acer is launching what appears to be the first curved display with AMD's FreeSync technology, which helps keep tearing and stuttering at bay.
The XR341CK is a 34-inch panel with a resolution of 3440-by-1440. It includes HDMI, DisplayPort, and miniDisplayPort inputs, has a built-in USB 3.0 hub, and includes a pair of 7-watt speakers.
The star of the show, however, is AMD's FreeSync technology, which matches the refresh rate of the display with the rendering rate of the graphics card. By comparison, conventional monitors refresh at fixed frame rates, falling out of sync with the ever-fluctuating framerates of a PC game. This leads to a tearing effect, where part of the screen looks like it's not keeping up with the action, as well as image stuttering.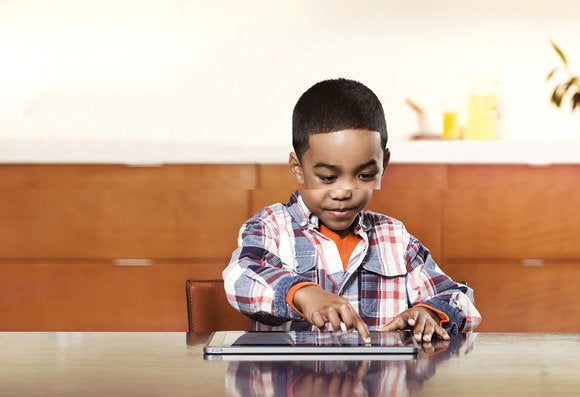 While there's no shortage of curved displays on the market, and we started seeing the first FreeSync monitors a few months ago, Acer's XR341CK looks like the first monitor to combine the two technologies.
It won't come cheap, however, as Acer is suggesting a price of $1,099 when the monitor launches in July. Still, that's $200 cheaper than Acer's XR341CKA, a monitor that's nearly identical spec-wise, but uses rival Nvidia's G-Sync technology, which of course works with Nvidia graphics cards instead of AMD ones. Once again, the fact that AMD's tech doesn't need a special module in the monitor takes some of the sting out of what remains a very expensive purchase.
Why this matters: We're in love with the idea of curved displays for PCs instead of TVs, as the immersion factor really kicks in when you're just two or three feet away. Still, screen tearing can tarnish that experience, so it's good that AMD users are no longer left out of the variable refresh rate party—even if the cost of admission remains high for now.