Microsoft surprised testers of Windows 10 on Tuesday by launching build 10159 of its forthcoming operating system, just a day after the last update.
Gabe Aul, an engineering general manager at Microsoft who serves as the public face of the Windows Insider Program, announced in a blog post that the company released the new build to testers in the program's Fast ring.
Unlike yesterday's build 10158, the latest build doesn't bring that many new features. Instead, wrote Aul, it's packed with more than 300 bug fixes, along with a mysterious "very interesting change."
According to a report by Neowin, the change in question is a redesign of the login screen that puts a user's photo front and center in a translucent pane over their desktop picture. It's a marked difference from the previous iteration of the login screen, which placed a user's photo to one side of their name, Microsoft account email and password field.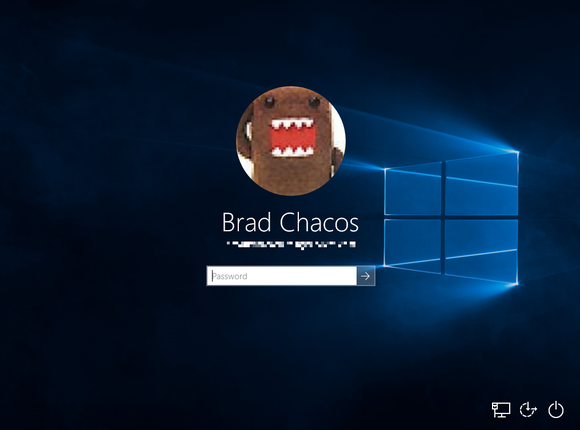 In addition to the new login screen, this build also includes the new default wallpaper (see above) that Microsoft unveiled last week. The new wallpaper shines a light through the traditional Windows logo and was created by a team that employed haze, light, lasers and lens flares along with camera mapping techniques in order to produce the desired effect.
People who are "actively downloading" build 10158 when Microsoft publishes the new build may receive an error coded 0x80246017. In the event that happens, Aul said affected users just need to reboot their PC and check for updates again in order to get the new build. That scenario should be fairly rare, however, because Microsoft has already stopped offering the previous build to people who haven't already updated.
The back-to-back updates are rare for Microsoft and are a result of the company's internal processes for evaluating builds.
The company tests builds of Windows 10 on Microsoft employees before releasing them to public testers. Usually, that process takes days, if not weeks. Build 10158 (which was released Monday) cleared those tests while the company was still evaluating its immediate successor. Rather than wait to see if 10159 was ready for immediate release then, Microsoft decided to send out 10158 and then followed it up within 24 hours.
Members of the Fast ring who are still on Build 10130 (which was the current public build until Monday afternoon) can upgrade directly to 10159.