Microsoft confirmed Friday that a number of little-used MSN apps will be discontinued, and won't appear in Windows 10: Photosynth, MSN Food & Drink, MSN Travel, and MSN Health & Fitness. But killing the latter app seems like a real blow to Microsoft's nascent health initiative.
All of the apps will be killed off on whatever platforms they ran on: iOS, Android, and the Windows operating systems. In virtually all of the cases, just the apps are being retired; Microsoft plans to maintain its MSN Health & Fitness Web site, for example.
Because of this, the impact to each app will vary. The app for MSN Food & Drink, for example, contained a feature to allow users to create and organize shopping lists. But the remainder of the app mimicked a Web page: Users could explore and pore through various recipes, for example, and read "news" on topics like "America's Best Fast Food Shakes". The MSN Travel app allowed you to search for flights and hotels, and track the status of your flight—all features that could be handled by a Web site. Finally, even the Photosynth.net site will be maintained, although the iOS and Android apps will be discontinued.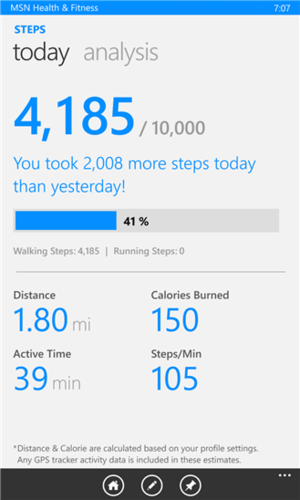 But it's MSN Health & Fitness that seems to be the most valuable to users and Microsoft alike, and it's unclear what killing it will mean. Microsoft representatives didn't have a response to that question at press time.
"We regularly evaluate our business to ensure we're focused on the areas where our users find the most value," Microsoft said in a statement. "We will continue to support those apps with broad consumer appeal including News, Weather, Sports and Money, which will be made available as apps on Windows 10 and will remain cross platform."
Redundant apps that still differ
Microsoft offers two health-focused apps: MSN Health & Fitness, and Microsoft Health. Both work on Windows Phones, but Microsoft designed the newer Microsoft Health app to work almost exclusively with the Microsoft Band.
Unfortunately, MSN Health & Fitness is an excellent standalone app, tapping into the motion-sensing capabilities of most modern Lumia phones to provide a bare-bones fitness tracker for those who don't want to spend an additional $100 or more on a dedicated device. It even tracks walking and running steps by default—something that the Band itself does not, unless you specify a "workout." And while it has a slightly different mix of workouts than the Health app (mostly focused on yoga, Pilates and strength, while Microsoft Health broadens that out to involve running and biking), the Health & Fitness app arguably provides a comprehensive list of the most common exercises.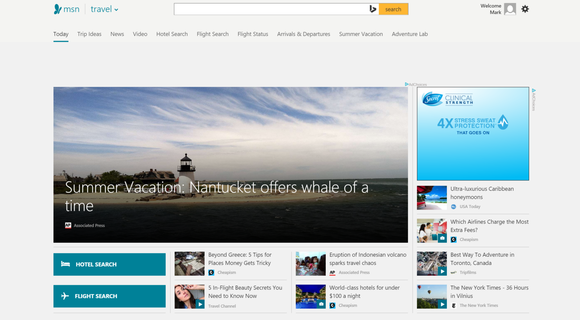 Unfortunately, the MSN Health & Fitness Web site offers just a general list of health-related news, without offering anything specific to users. And according to VentureBeat, the Health & Fitness app will dump any data you've stored in it by November 1.
Microsoft says, however, that Microsoft Health will suck in the motion data from your Windows Phone, too. "Microsoft Band works with Microsoft Health, a cloud-based destination, to store, share and convert information into insights you can use to achieve your fitness goals," a Microsoft spokeswoman said in an email.
"Similarly, if you track steps and calorie burn on your WP it also works with the Microsoft Health app," the spokeswoman added. "If you're wearing the Band, that will kick in as your priority tracker.
Why this matters: Yes, Microsoft plans to get rid of the MSN apps well after Windows 10 Mobile is expected to launch. And maybe by then Windows 10 and Microsoft Health will have carved out a viable alternative. But it still seems like Microsoft is taking a perfectly good app and getting rid of it for no good reason.
Updated at 5:35 PM with a statement from Microsoft.