Dabbling for the first time in Linux starts with choosing a Linux distribution. A typical "Linux" system is built up of software from many different open-source projects, including the Linux kernel. Linux distributions—or "distros"—are the projects that package all this software into an easily installable, usable operating system.
Trying a Linux distribution is extremely easy. You just need to copy it to a USB drive and reboot your computer. You don't need to install anything or tamper with your current system at all. (If you have a Windows 8 computer, you may need to disable Secure Boot before you can boot a Linux system.)
Ubuntu is a great place to start
Ubuntu is probably the most widely recommended Linux distribution for new users, and for good reason. This Linux distribution provides an easy, simple installer and a fairly user-friendly desktop in Unity. Unity differs a little from a traditional Windows desktop, but it shouldn't be too hard to wrap your head around.
Further reading: The Ubuntu guide for displaced Windows users
This Linux distribution isn't as ideological about free software as some distros are. With just a single click during the install process, you can have Ubuntu automatically install the Flash plug-in and various codecs. After the installation, there's a single "Additional Drivers" tool that tells you exactly which closed-source hardware drivers are necessary for getting your hardware work properly and lets you install them with a click or two. This additional software is a hassle to get on some other Linux distributions, and installing it isn't always officially supported.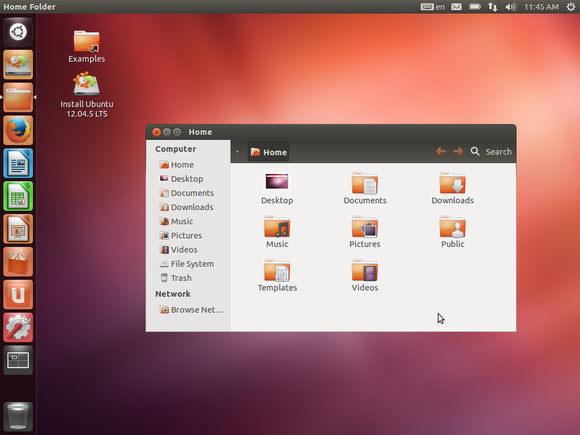 Go with the "long term service"—or LTS—release and you'll have an Ubuntu system that's supported with security updates for five solid years. These LTS releases also receive hardware support upgrades and some other significant software updates, allowing you to install Linux once and use your system for years. You don't have to upgrade to a new version every single year to stay current, as you would if you were using a faster-moving Linux distro like Fedora.
Ubuntu's popularity means there is a huge amount of software available for it in its software repositories and even in PPAs, if you end up needing something more bleeding-edge. There's also a huge amount of documentation available online, so if you run into a problem, you can probably perform a web search and find someone else who's already had and solved the same issue.
Linux Mint is very popular, too
There's no denying Linux Mint's popularity. Linux Mint is based on Ubuntu, so you get the same Ubuntu base system, but it's also its own project. Ubuntu seems more popular in the wild, but Linux Mint often feels more popular among vocal Linux desktop users online.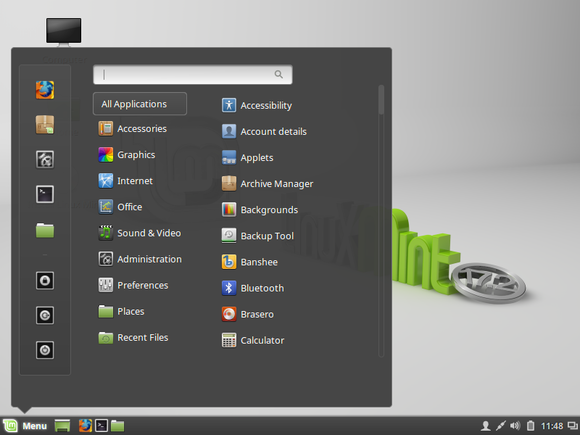 Linux Mint is focused on the traditional desktop. Both its Cinnamon and MATE desktops are more traditional interfaces that will probably be a bit more familiar to users leaving Windows than Ubuntu would. Linux Mint is also relentlessly focused on improving the desktop of today, while the Ubuntu project is working on a smartphone operating system, creating new software package formats, and entirely rewriting the Unity desktop for phone-PC convergence.
Give Linux Mint a try if you find Linux appealing but you're not a fan of Ubuntu's Unity desktop. Luckily, it's easy to try both Ubuntu and Linux Mint without installing anything on your computer.
Want to stay up to date on Linux, BSD, Chrome OS, and the rest of the World Beyond Windows? Bookmark the World Beyond Windows column page or follow our RSS feed.
Lubuntu can give older computers new life
If you have a significantly older computer with less RAM and a slower CPU, you may want to skip the main Ubuntu desktop and use something more lightweight. Lubuntu is an Ubuntu base system with the Lxde desktop, which is much more lightweight. Lubuntu inherits all of Ubuntu's perks—it just has a different desktop environment.
The Lubuntu project says Lubuntu should run fairly well with 512MB of RAM, though you'll want 1GB for more demanding, modern websites. Ubuntu with the Unity desktop would likely struggle with such a low amount of available memory.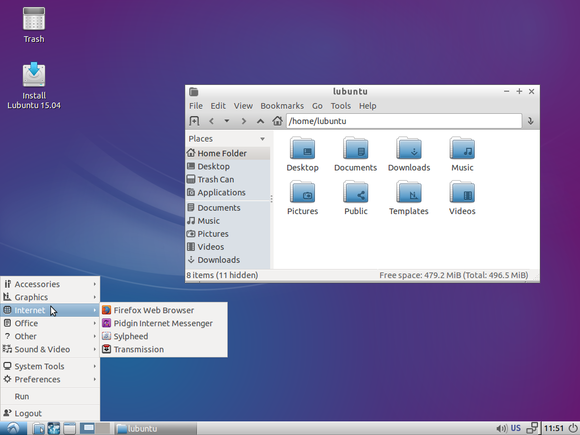 Lubuntu isn't the only version of Ubuntu with a different desktop you can try. Ubuntu offers a number of other "flavors," too.
But what about Fedora, Debian, Arch, and others?
There are many other Linux distros out there—hundreds, actually. Here are a few you may have already heard of. These are all great Linux distros, but they aren't the best place for most new users to start for one reason or another.
Fedora is popular, and it's a great project. Unlike many other Linux distributions, Fedora works with a lot of "upstream" projects and doesn't excessively customize them. The Fedora project is a platform for all the latest technologies going on in Linux-land and helps push the entire Linux ecosystem forward.
However, common software like multimedia codecs and closed-source hardware drivers aren't supported on Fedora, which has a laser-like focus on free software. You'll have to get this unapproved software from a third-party, which can be very daunting for a new user. Fedora is also very fast-moving, with every release of Fedora supported for only 13 months. You'll have to upgrade to new versions of this Linux distro much more often to continue getting security updates.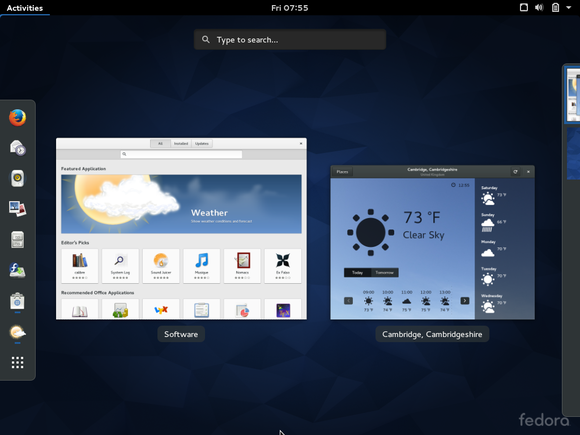 Debian is solid and stable—it actually forms the basis for much of the software that ends up in Ubuntu. It's been said that Ubuntu's biggest accomplishment was taking the Debian system and building on it to make a more user-friendly system. Debian de-emphasizes proprietary software and doesn't provide an easy tool to install the closed-source hardware drivers you may want or need. Debian is an excellent project, but Ubuntu is faster-moving and more focused on providing a polished desktop experience.
Arch Linux is also popular among more experienced users. It's much more hands-on than hand-holding. That's just what a certain type of user wants, but it's probably not where you want to start with Linux unless you're willing to dive into the deep end.
There's no making everyone happy. Some readers will be upset that their distro of choice wasn't recommended here. Every Linux distro has its fans and dedicated users. That freedom of choice is the beauty of Linux!