At a Glance
Expert's Rating
Pros
Decent Bluetooth audio implementation
Easy to pair to a number of devices
Cons
Bluetooth audio still isn't great
Mediocre microphone
Finicky connection when on the move
Our Verdict
The A38 has fantastic audio for a Bluetooth headset, but at $200+ there are much better options available—especially when you're not on-the-go.
Best Prices Today: Astro A38
I honestly don't even know how to rate the Astro A38. Technically it's a gaming headset, sure, but it's abundantly clear Astro doesn't really expect you to use these very often with your PC. Everything about this headset was designed with cell phones in mind, from the small form factor to the fact that it only connects through Bluetooth.
We're a PC publication though, so we'll rate the A38 on its PC merits. And those merits are few and far between, especially at a punch-in-the-face-and-steal-your-wallet $230 price.
Unlike the rest of the over-ear headsets in this round-up the A38s are worn on-ear, which means I'm already not a huge fan. I love earbuds because they're small, and I love over-ear headphones because they cancel out some noise and deliver better sound. As far as I'm concerned, on-ear headphones fall into a weird twilight zone that features the worst aspects of earbuds and over-ear headphones. They're cumbersome, but also don't feature great audio.
Your choices are slim if you're a fan of on-ear headphones though, so feel free to disregard my opinion on that matter at least.
This review is part of our roundup of best gaming headsets. Go there for details on competing products and how we tested them.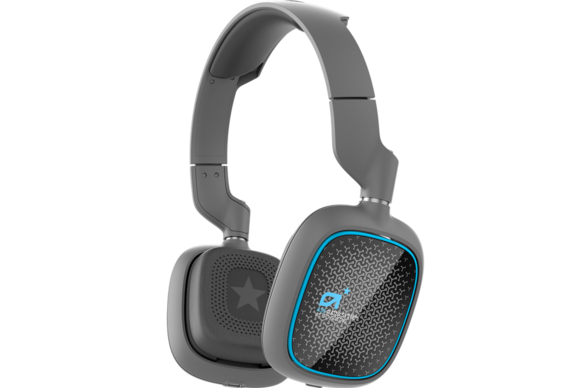 The design of the A38 is otherwise attractive, looking like a scaled-down version of the better-known A40. It's a durable piece of kit, built for street usage with a soft matte finish that nevertheless is resistant to scratches and other wear-and-tear.
On the back of the left ear is a power button (which doubles as the Bluetooth pairing button) and a one-button control for answering the phone, pausing music, et cetera. The back of the right ear has volume controls. Underneath the left ear is a mute toggle for the omnidirectional microphone.
The ears are padded, though since these are on-ear headphones I still wouldn't say it's exactly comfortable to wear for long stretches at a time. I could get through an hour or so before the cartilage at the tops of my ears started to ache from the pressure.
Range is the typical 30 feet unobstructed, less if you have walls in the way. The battery life is great, with Astro claiming 20+ hours of music listening and my anecdotal usage matching that figure handily. If you're using the device as an actual headset, you'll supposedly get around 15 hours. Either way, it's better than the ten hours use in Corsair's H2100. Charging is done through a MicroUSB port on the bottom of the right ear.
But how does it sound? Again, these are on-ear headphones, so they're really not comparable to 90 percent of over-ear headsets on the market. They also only connect through Bluetooth, which leaves you with another drop in quality. Bluetooth audio is better than it was, say, five years ago, but it's still not great. Everything is a bit muffled, a bit thin and reedy.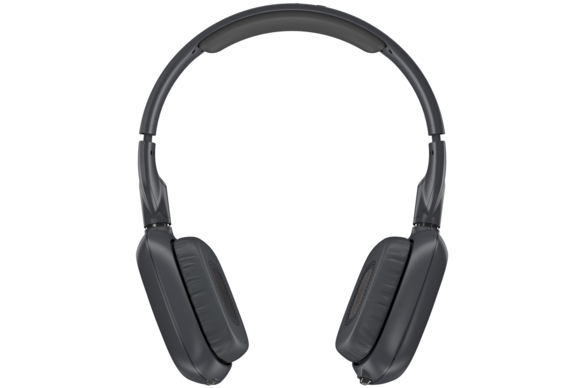 The A38 isn't terrible, but it's lacking in audio fidelity across the board. You might not mind if you're just looking for an ultraportable set of headphones—if, for instance, you need a decent wireless headset to wander around town while pumping Spotify from your phone. I've used the A38s for that purpose a number of times over the past few weeks.
But for gaming? Damn, these are tinny. I'm happy there's no overpowering bass on this headset, but even the high-end is lacking. Nothing but regret lies in wait for the person who hooks these up to a computer and plays Battlefield 4 or something comparable on them. You can do it, sure, but I can't imagine even a non-audiophile would be satisfied with the gaming performance of the A38s after paying $200+ for a set, especially with the (excellent) A40s and a host of other headphones running cheaper.
You've also got issues with the Bluetooth format itself. If you, for instance, built your desktop PC it's likely you don't even own a Bluetooth adapter to hook it up. I certainly don't.
I do own a laptop and a phone though, so I hooked it up to those. While the A38 paired easily with both devices, I found maintaining a connection to my phone a frustrating experience. I'm using a Nexus 5, so it's hardly like I'm running some off-brand piece of trash, but I could not for the life of me convince the A38s to maintain a stable connection while walking around San Francisco. I experienced constant hiccups in the audio, and while none were enough to convince me to take off the headset and snap it in half it's an annoyance I don't have to deal with by simply plugging in a $20 pair of Sony earbuds.
The A38 also features active noise canceling, which is a luxury since ambient noise is traditionally a downside of on-ear headphones. But while the noise cancelling is decent if you're for some reason against over-ear headphones and earbuds, I got more solitude through the passive noise cancellation of that same $20 pair of Sony earbuds than I did from the A38's fancier implementation. Again, it all depends on whether you're desperate for on-ear headphones or not.
Finally, there's the microphone—the thing that makes the A38 a headset and not an expensive pair of headphones. Like the RAW Prism, the A38 uses an omnidirectional microphone. Like the RAW Prism, the A38's microphone is completely useless. You can use it for phone calls, if only because nobody expects phone calls to sound good. Trying to use the A38 for in-game chat is a nightmare though, and should be avoided at all costs unless you want to sound like you're shouting from the other end of a reverberant hallway.
Bottom line
Listen, this isn't a slight against Astro's other products, but the A38s just aren't very good. The audio is about as good as you'll find for a Bluetooth headset, but that's like saying "This car's not bad considering it runs on half an engine."
If you're looking for a fancy alternative to earbuds and over-ear headphones for your public transit commute, then the A38s are maybe something to look into. You'll still have to deal with a finicky connection, but there's no denying it's a sleek-looking device.
But if you're going to sit down at a computer and play a game? You could pick almost any number of cheaper, better devices on the market. Hell, Astro already makes one: The A40 costs less and, with the exception of being wired, is an astronomically (GET IT?) better product.
Best Prices Today: Astro A38