LAS VEGAS—Learning how to snowboard took me two days of pain and crashes, multicolored bruises blossoming on both knees. It's not a hard sport to pick up, but I kept wanting to put my weight on my back foot, leaning slightly uphill (you know, away from the direction I didn't want to fall) instead of on my front foot, which is what you're supposed to do so you can initiate turns with that back foot.
If only I'd had the XON Snow–1 bindings at the time.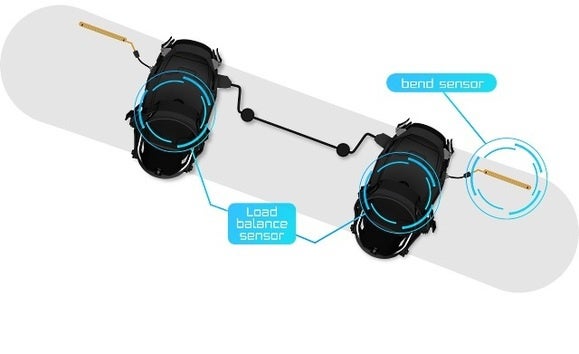 Debuting at International CES, Japanese company Cerevo's smart snowboard bindings feature four load sensors under your feet to measure your balance, as well as bend sensors you can stick to the head and tail of your board to measure its flex. The data from those sensors, along with an accelerometer, is sent to an iOS and Android app over Bluetooth, and you can see real-time data in the app.
Of course, you won't be looking at the app, since you're riding your snowboard down a freakin' mountain, but if you loan your smartphone to your riding buddy, he can take a video of your run while the sensors are doing their thing. Then the app will overlay the data on top of the video, so you can watch it on your way back up the chairlift for your next run. This is useful not just for beginners—even awesome snowboarders (like myself!) could benefit from this kind of feedback. I could work on making faster turns to improve runs through the trees, or keeping my snowboard's tip above the snow when there's a foot of fresh powder on the mountain.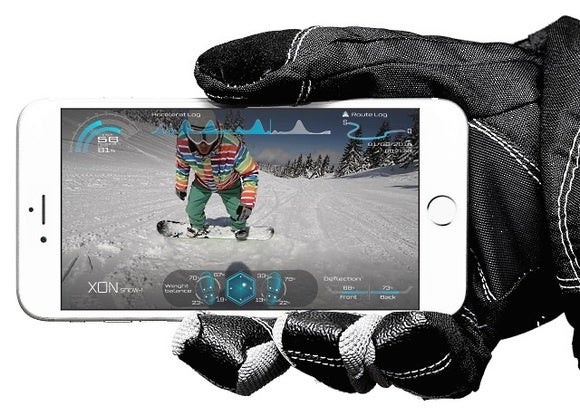 The flex sensors can also help when you're learning new tricks, like Ollies and Nollies, and the whole system can help you fine-tune your takeoff on jumps—I have a tendency to jump too early or too late. And even if you're an expert, you can get data on your speed and stats about your park session.
Besides sensors, the XON Snow–1 bindings have LED lights in the toes and heels that you can program to light up when you turn or jump. I guess that could be a visual cue for you about where you weight is, since you probably aren't looking at the app during your run. But I think mostly it's just to look cool. Which, of course, is a big part of snowboarding to begin with.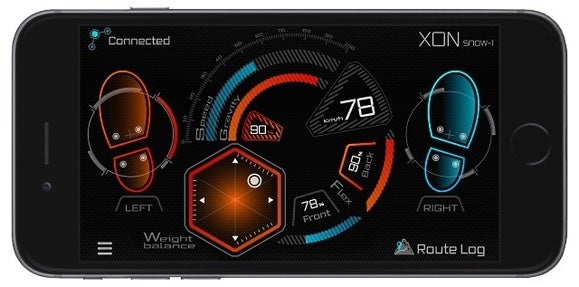 The XON Snow–1 bindings will be later out this year. Pricing is still to be determined, but will fall in the $400-$600 range. I paid about $200 for my last set of snowboard bindings, so that's a premium, but if you pay attention to what the sensors are telling you, these bindings could help you progress your riding skills without having to hire a private instructor. See you on the mountain.