When choosing a wireless carrier, most Americans just go with AT&T, Sprint, T-Mobile, or Verizon. But the reluctance to look beyond the big four, to an alternative carrier, could be costing you serious money.
An array of lesser-known carriers in the U.S. use the same networks as the big companies yet offer heavy discounts on your monthly bill—with no contracts. These mobile virtual network operators (MVNOs) piggyback on the major carriers' networks and provide almost identical service.
The discounts are pretty steep: Light users can pay as little as $5 per month—or even less, if you don't need a recurring monthly plan. Plans with unlimited data are as low as $50 per month for a single line, and as low as $25 per month, per line for a group plan with four lines.
The field of choices expands every year, too. So many MVNOs currently exist that when we went digging for those with the best plans, we found 12 alternative carriers well-worth a look, plus two bonus options. And don't worry—it doesn't matter if it's AT&T, Verizon, T-Mobile, or Sprint towers that best serve your area. All four networks are all represented in our list, so there's something for everyone.
Best MVNOs for cheap cell phone plans and cheap data
Cricket Wireless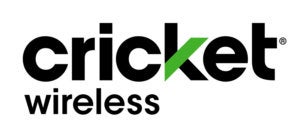 Carrier: AT&T
BYOD: Yes
Cost: $25 and up
LTE: Yes
Tethering allowed: Yes, with feature add-on
As MetroPCS is to T-Mobile, Cricket Wireless is to AT&T. This subsidiary has a wide variety of plans that starts at $25 for unlimited talk and text but no data. Add an extra $5 and you get 2GB of data. Cricket also offers tethering if you have an unlimited monthly plan and pay the extra $10 per month for the Mobile Hotspot feature. All data usage is capped at a speed of 8Mbps.
One distinguishing feature of Cricket's plans is its discounts for autopay and for multiple lines. Autopay nets a $5 credit per month, while group discounts start at $10 for the first line and then jumps to $20 per line for the third through fifth persons on the plan. Autopay and group discounts cannot be combined.
Cricket supports BYOD and also offers a variety of phones for sale but no financing. It does offer discounted prices on lower-tier smartphones, however, if you transfer your number from another carrier. (Restrictions apply.)
Cricket also offers restricted domestic roaming, and international roaming in Mexico and Canada. The latter is available only if you have the $55-per-month plan or greater.
MetroPCS

Carrier: T-Mobile
BYOD: Yes
Cost: $30 and up
LTE: Yes
Tethering allowed: Yes
Owned by T-Mobile, MetroPCS offers standard prepaid packages similar to the mainstream carriers. You can still save some money, however, as MetroPCS offers unlimited talk and text along with 2GB of LTE data for $30 per month. Any data usage after that is offered at slower network speeds. Plans with 5GB of LTE and unlimited LTE cost $40 and $50 per month, respectively. There's also a $60 plan that offers similar features to the $50 plan but includes 10GB of dedicated hotspot tethering.
MetroPCS's group plans offer aggressive discounts: As of this writing, the current promotion is four lines with unlimited data for $100 per month.
MetroPCS supports domestic roaming but at a cost, while international roaming is also supported in 21 countries at this writing. If you don't bring your own phone, MetroPCS offers a variety of devices for purchase. There don't appear to be any financing options, but many of the lower-tier phones have discounts available through rebates and other special offers.
As MetroPCS is part of the T-Mobile family, it offers a few perks similar to its parent company. The $30 plan, for example, offers Data Maximizer that scales down video streaming to "DVD quality" to save on data usage. The $40 and up plans also offer Music Unlimited allowing you to stream music from a variety of services without it counting against your data limit.
Mint SIM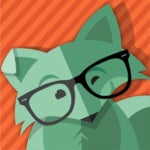 Carrier: T-Mobile
BYOD: Yes
Cost: $15 and up
LTE: Yes
Tethering allowed: Yes
Mint SIM is becoming a popular choice among MVNOs. The company sells its services in blocks of three, six, and 12 months. The plans all include unlimited talk, text, and 2G data; the choice of 2GB, 5GB, or 10GB of LTE data; and tethering. Currently, the three-month plans have been discounted to the 12-month plans' rates as a teaser offer, making them a better deal than the six-month plans.
Mint SIM doesn't offer domestic roaming, but it does have international roaming plans. It offers a flat rate of five cents per outbound text (inbound are free) and 25 cents per minute for voice calls in nearly 150 countries. Mexico and Canada's rates are discounted at two cents per text and six cents per minute of voice calling.
You can't buy phones through Mint SIM currently, so you must bring your own device or purchase a compatible unlocked phone elsewhere.
Net10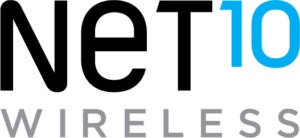 Carrier: AT&T, Sprint, T-Mobile, Verizon
BYOD: Yes
Cost: $35 and up
LTE: Yes
Tethering allowed: No
Owned by TracFone, Net10 offers connections on all four networks depending on your preferences. For $35 per month you can get unlimited talk, text, and 2GB of data. If you opt for autopay ("auto-refills"), you can get a credit that ranges between $4 and $5 on your monthly bill.
The MVNO also supports domestic roaming with no extra charges; however, if over 50 percent of your usage includes roaming, the carrier may cancel your service. Net10 doesn't offer any international roaming.
Net10 allows BYOD as most carriers do, and also sells a selection of compatible phones with 24-month financing available on select phones through Net10's SmartPay offering.
Page Plus Cellular

Carrier: Verizon
BYOD: Yes
Cost: $12 and up
LTE: Yes
Tethering allowed: No
Page Plus Cellular—which like Net10 and Straight Talk is owned by Tracfone—is a very basic MVNO that provides monthly plans and pay-as-you-go minutes. It's best as an option for people still using a feature phone: Pay-as-you-go credit lasts for 120 days, and rolls over so long as you renew within that four-month window.
Smartphone users seeking a Verizon-based MVNO should look to more cost-effective options from Straight Talk, Tracfone, or Verizon's own prepaid plans, however. Monthly service starts at $12, but you don't get much in the way of data. Nothing substantial kicks in until you reach the $29.95-per-month plan, which offers 1GB of data. Modest autopay discounts are available.
Page Plus supports domestic roaming for voice calls at 0.20 cents per minute. There are also incoming and outgoing charges for texts while in Puerto Rico or the U.S. Virgin Islands. International roaming is not supported.
Page Plus sells phones on its site. They are mostly low-cost smartphones, but it does have some higher-priced phones that are available for straight purchase or leasing via SmartPay.
Project Fi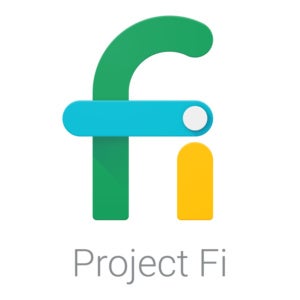 Carrier: Sprint, T-Mobile, and U.S. Cellular
BYOD: Yes (select devices only)
Cost: $20 and up
LTE: Yes
Tethering allowed: Yes
Project Fi is Google's Wi-Fi-centric smartphone service. The idea is that you'll use mainly Wi-Fi networks for connectivity and only rely on supported carriers when Wi-Fi isn't available. Your phone is designed to switch seamlessly between all the various cellular networks as well as open Wi-Fi hotspots.
Project Fi's mobile data pricing reflects its focus on Wi-Fi. You pay $20 for unlimited talk and text, but data is priced at a flat rate of $10 per gigabyte. Any unused data is credited back to your account.
Project Fi does offer domestic roaming when necessary at no charge. International roaming is available in more than 135 countries, but additional charges apply for non-Wi-Fi–based voice calls. You can check out the details of Project Fi's international roaming rates on its site.
Project Fi only works with Google's specialized phones, like the Android One Moto X, Nexus 5 and 6, Pixel, Pixel 2, and the XL variants of both. Google says these are the lone set of phones that work with Project Fi's specialized, multi-network SIM. They also have "a state-of-the-art cellular radio tuned to work across network types."
If you already own one of these phones, you are welcome to bring your own device. Otherwise, Project Fi sells the devices directly for the upfront sale price or with 24-month financing.
Red Pocket Mobile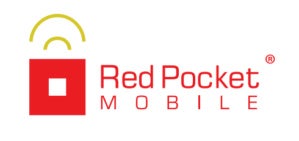 Carrier: AT&T, Sprint, T-Mobile, Verizon
BYOD: Yes
Cost: $5 and up
LTE: Yes
Tethering allowed: No
Red Pocket is another MVNO that lets you choose your service from all four of the major carriers. The company's plans start at $5, but you need to spend at least $15 for a good amount of data—1GB versus the $5 plan's 500MB.
Red Pocket doesn't offer roaming despite having agreements with all four carriers, and it also doesn't offer international roaming. However, this MVNO does have the nice perk of free international calls to 72 countries.
You should be able to bring pretty much any phone to Red Pocket, since it uses all four carriers, but you can check that on its site. (Need help understanding Red Pocket's naming system? GSMA equals AT&T; CDMA equals Verizon; GSMT equals T-Mobile; and CDMAS equals Sprint.)
Note that existing Verizon customers on an LTE plan can't directly port their phone line to the same network through Red Pocket. Verizon subscribers using a 3G device are allowed to do so, however.
If you end up liking Red Pocket, you can obtain discounted service in one-year increments through the company's eBay store.
Straight Talk Wireless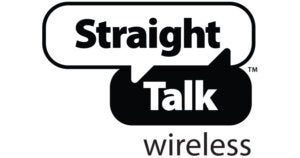 Carrier: AT&T, Sprint, T-Mobile, Verizon
BYOD: Yes
Cost: $35 and up
LTE: Yes
Tethering allowed: No
Another Tracfone-owned MVNO, Straight Talk offers service on all four of the major networks. The pricing is pretty good, especially for big data users. For $45 a month, you can get unlimited talk and text, plus 10GB of data. The downside is that if you actually use up those 10GB, your speeds are reduced to 2G. You can get a slight discount on plans if you sign up for auto-refills.
Oddly, Straight Talk doesn't offer domestic roaming, even though you can get service with any of the four major carriers. International roaming is also not supported.
As for phones, Straight Talk sells a wide variety of devices. The more expensive ones are available for full-price purchase or financing via SmartPay (with or without a credit check). The no-credit check financing options are very expensive. In fact, you'll end up paying double or higher the purchase price of the phone. If you "need" the no-credit check option, you're better off saving your money to pay full price, or buying a gently used phone.
Tello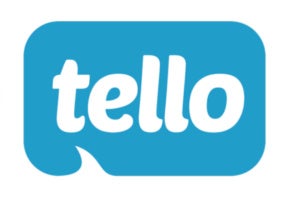 Carrier: Sprint
BYOD: Yes
Cost: $8 and up
LTE: Yes
Tethering allowed: Yes
Tello lets you build your own plan, which includes options for no-data or data-only. All texting is free on Tello. For a basic user plan that includes 100 voice minutes, unlimited texts, and 1GB of data, you'll pay $15 on Tello. The service allows tethering at no extra charge, and it also offers free calls to Canada, Mexico, and China in addition to the U.S.
If monthly plans are more than you need, Tello offers service on a pay-as-you-go basis, too. For the U.S., the rate is 3 cents per minute, 1 cent per text, and 2 cents per MB of data. Rates for calls and texts made to international numbers vary. Unlike most pay-as-you-go providers, Tello doesn't require regular purchases of credit to keep your line active—just use of the service at least once every 90 days.
One downside is that Tello doesn't offer any domestic or international roaming. Wi-Fi calling is available for international travelers, however, using the My Tello app for Android and iOS.
Tello says any CDMA device should work on its network, but you also can also choose to buy a phone through the company. Tello offers both new and refurbished devices on its site, though the new phones aren't sold directly by Tello. Instead, the store redirects you to the phone manufacturer's storefront.
Ting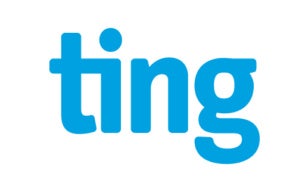 Carrier: Sprint and T-Mobile
BYOD: Yes (check for compatibility)
Cost: $15 and up
LTE: Yes
Tethering allowed: Yes, 3G only
Ting is a leading name among MVNOs. The company offers customizable levels of service after paying a flat $6 monthly line charge. Usage is categorized into tiers: The first 1 to 100 minutes, for example, cost $3, the next tier $9, and the next $18. There are also tiers for SMS and data usage. The company's complete rates are on its site. A moderate usage plan of 100 voice minutes, 100 texts, and 1GB data would end up costing $28 on Ting.
Ting offers free domestic roaming for voice and text, and international roaming for GSM phones in numerous countries around the world. Pricing for international roaming can be quite high, however. If you aren't bringing your own phone, Ting sells devices directly for a lump sum or financing via Affirm.
If you're thinking of moving to Ting, the company says it will pay 25 percent of the early termination fee (ETF) from your current carrier up to $75.
Tracfone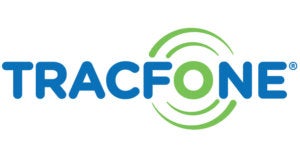 Carrier: AT&T, T-Mobile, Verizon
BYOD: Yes
Cost: $15 and up
LTE: Yes
Tethering allowed: No
Tracfone has a variety of smartphone plan options, but its pricing structure is a little outside the norm. Recurring plans, like the pay-as-you-go offerings, have varying expiry times. You can, for example, buy minutes, texts, and data that last only for 30 days, or you can buy usage that won't expire for a year.
The best Tracfone plan would probably be the $35 plan that lasts for 60 days and has 750 voice minutes, 1,000 texts, and 1GB of data. Heavy smartphone users will want to look at other options—like those from Tracfone's sister company, Straight Talk.
Tracfone doesn't charge for domestic roaming, but it doesn't make any guarantees about allowing you to roam either. In places where roaming is supported, Tracfone says it may cancel your account if more than 50 percent of your usage is on a roaming network. International roaming is not supported.
You can bring your own phone to Tracfone or purchase a phone directly from them. At the time of this writing, the selection consisted of budget phones—so if you want to rock a mid-tier or flagship phone, you'll need to purchase it elsewhere and then buy a Tracfone SIM card.
Virgin Mobile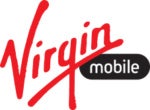 Carrier: Sprint
BYOD: Yes (iPhone only)
Cost: $50
LTE: Yes
Tethering allowed: Yes
Virgin Mobile has been around for a while, but it recently made a fairly unusual decision to transform into an iPhone-centric MVNO. Android phones are only allowed for existing customers on legacy plans.
Virgin has only one regular smartphone plan for its iPhones: You get unlimited talk, text, and data for $50 per month. If you want to use your phone as a mobile hotspot, it costs an extra $10 per month.
The unlimited data does have a few caveats. Virgin says it "optimizes" media streaming for more efficient bandwidth use: Videos are capped at 480p, music at 500Kbps, and any gaming data at 2Mbps. Virgin says these uses are also deprioritized during times of high traffic.
Virgin offers 800 domestic roaming minutes and 100MB of roaming data per month as part of its Inner Circle and prepaid plans. International roaming is supported by Sprint Worldwide Care. Inner Circle members can also call Virgin Mobile to have their phones unlocked, and then use a local SIM when they land at their destination.
Virgin Mobile sells iPhones directly for those who want to use the Inner Circle plan. You can also pick up a Virgin Mobile version of the iPhone at an Apple Store.
Other good options: T-Mobile and Verizon prepaid plans
While prepaid service isn't the same as an MVNO, T-Mobile and Verizon's versions are so similar to MVNO plans that they're worth a mention. Pricing is extremely competitive, just like with an alternative carrier, and service also comes with caveats like secondary priority on the network and limitations on roaming.
T-Mobile: Plans start at $45 with unlimited talk and text, plus 4GB of data. The carrier's prepaid service includes domestic roaming for calls, as well as 200MB of domestic roaming data per month. International roaming is also supported for an additional cost; the amount varies based on the plan. T-Mobile prepaid service also offers some features found in the company's post-paid plans, like unlimited music streaming from select companies, a "Data Maximizer" feature to reduce bandwidth with video streaming, use of your phone as a mobile hotspot, and free calling in Canada and Mexico. The mix of features varies depending on the plan you choose, however, so be sure to examine the details of each plan carefully.
Verizon: Prepaid offerings start at $40 per month for unlimited talk and text and 3GB of data. The company's prepaid service includes use of your phone as a mobile hotspot, carryover of unused data when you pay on time, and unlimited texting to more than 200 international destinations. Verizon prepaid plans do support domestic roaming, but it's not free. Higher-cost plans offer unlimited calls to Canada and Mexico for no additional charge.
Both T-Mobile and Verizon of course sell phones, as they're major carriers. Verizon offers financing on its prepaid phones, while T-Mobile does not. They also both support BYOD, provided the phone is compatible with the network.
Everything you need to know about MVNOs
If you've always paid $80 or more per month for your cell phone bill, $50 per month (or less) for similar service might sound like a trick. It's not, but you should be aware of the pros and cons of MVNO plans.
Pros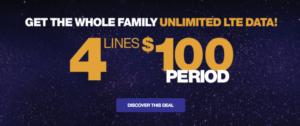 The benefits are straightforward: Lower-cost coverage with no contracts. Features are comparable to post-paid plans, too, unless you specifically have your heart set on a cell phone plan that includes a free subscription to Netflix (T-mobile post-paid) or HBO (AT&T post-paid).
Some MVNOs even include regulatory fees and taxes as part of their touted price—meaning the advertised per-month charge is exactly what you'll pay. (MetroPCS and Cricket Wireless are two MVNOs that do this.)
Cons
MVNOs do come with caveats, but their impact depends on your situation and preferences. For example: The four major carriers deprioritize MVNO traffic on their networks, particularly during times of heavy congestion. If the network isn't strong in your area, you'll notice it on a day-to-day basis.
But if the network is strong, you'll typically encounter deprioritization when a network's getting slammed, like during a concert or trade show, or while at an amusement park on a very busy day. And in those situations, it's likely you'd still have trouble with service if you were a direct, post-paid customer of AT&T, Verizon, Sprint, or T-Mobile.
Here are the other caveats that come with choosing an alternative carrier:
Coverage & Roaming: These days, Sprint, T-Mobile, Verizon, and AT&T's standard plans include domestic roaming for calls and data in their plans. MVNOs, however, don't universally offer that kind of coverage. Some include domestic roaming for both calls and data, others include it only for calls, yet others offer the option of both but charge extra for it, and still others don't offer it at all, period.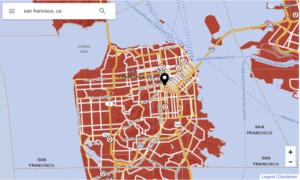 International roaming is also as varied, though you won't find it included for free nearly as often as domestic roaming. If this is important to you, study an MVNO's plans carefully to ensure you'll get affordable roaming coverage.
In general, we suggest looking up the coverage map for whichever network works best in your area, to verify if your most frequented locations fall within AT&T, Sprint, T-Mobile, or Verizon's primary coverage zones. That will give you an idea of what to expect if you're considering an MVNO that doesn't offer domestic roaming. You can also quiz friends and family already on those networks about their reception in those specific areas as well.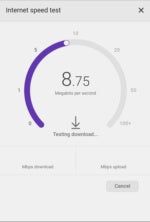 Speed caps: Some MVNO plans have a lower maximum data speed compared to plans contracted directly with AT&T, T-Mobile, Sprint, or Verizon. (Cricket Wireless, for example, caps all data throughput at 8Mbps.) People who don't stream much high-definition content won't really notice a limitation like this, but folks who use their cell phones as mobile hotspots may chafe under such a restriction.
Related are "data maximizer" features on plans, where only video throughput is throttled down to "DVD quality" levels. Some MVNO plans enforce this as a feature, while others allow you to toggle it off if you want higher-quality streaming.
Tethering: Not all MVNO plans support the use of your phone as a hotspot—not even as a paid option. Those that do sometimes will only permit use at 3G (not LTE) speeds. Be sure to read the fine print for this if speed is a priority when tethering.
Other considerations
It should also go without saying, but if you plan to bring your own device (BYOD) to an MVNO, the device must be compatible with that MVNO's underlying network, be it Sprint, T-Mobile, Verizon, or AT&T. You may also need to have your existing carrier unlock your phone, even if it is compatible.
How do you tell if your phone is compatible? The easy way is to use a website like Frequency Check, which has the specs for hundreds of phones and allows you to cross-reference them against a particular network's requirements. The harder way is to look up your phone's specs and then manually cross-reference them against each network's supported technology and frequency bands.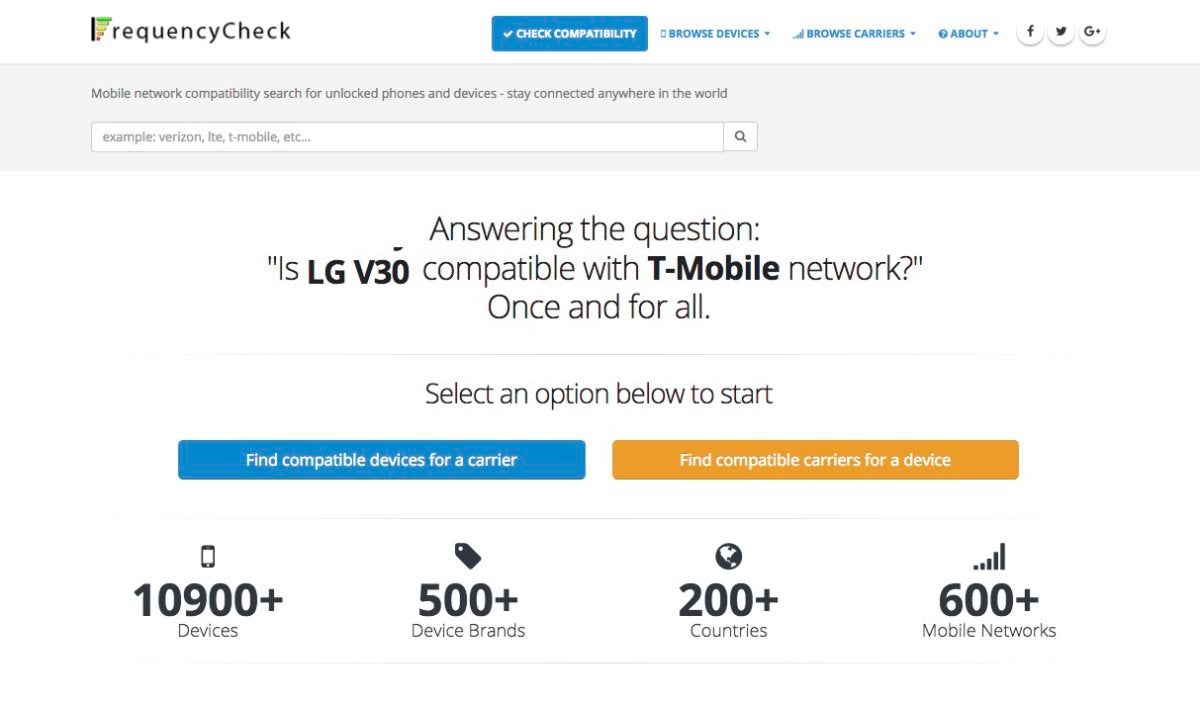 As a rule of thumb, phones that work on AT&T typically will work on T-Mobile and vice versa. The same applies for going between Sprint and Verizon. AT&T and T-Mobile both use GSM technology on their networks, while Sprint and Verizon have stuck with CDMA. However, you may not get nearly the level of coverage if the phone doesn't support all the correct bands.
(Example: The A1723 model of the iPhone SE, which is the version sold by Sprint, doesn't support Verizon's main LTE band [13], but it does support Verizon's secondary LTE bands [2, 4]. So your LTE coverage won't be as good as if you had the A1662 model of the iPhone SE, which does support LTE band 13.)
One note about GSM vs CDMA: GSM allows the use of data while on a phone call, while CDMA does not. Having access to Google while on a conference call can be pretty handy, if you're choosing between, say, T-Mobile and Sprint as the underlying network for an MVNO plan.