AT&T, Verizon, and T-Mobile may seem like your only cell phone plan options, but they're not. And sticking with the familiar could be costing you hundreds per year.
Alternative providers use the same networks as the big companies, offering almost identical service but with lower prices, still no contracts, and often more perks. With a mobile virtual network operator (MVNO), an unlimited plan can be had for as little as $30 per month for a single line, and $25 per line for group plans. And that includes 5G coverage.
Further reading: I switched to a cheap cell phone plan. I'm saving a ton of money with no downsides
Light cell phone users can enjoy big savings, too. Where you live doesn't matter either—AT&T, Verizon, and T-Mobile MVNOs all exist. The only real catch is that deciding on the right alternative carrier takes a little more consideration (see below), but we've taken those into consideration when choosing our top picks.
In fact, not only do our selections cost little, but you can expect straightforward management of your account, accessible customer service, and little hassle if you chose to leave. A couple even toss in great perks, like free subscriptions to cloud storage or streaming services. (Or both.)
Best cheap cell phone plans with unlimited data
Cricket Wireless – Best AT&T cheap plan with unlimited data

Carrier: AT&T
Cost: $60/mo
Taxes included: Yes
BYOD: Yes
Data throttling: None
Hotspot allowed: Yes (15GB)
International roaming: Mexico & Canada included
The advertised price is what you'll pay with this AT&T subsidiary. Taxes and fees are included in the cost of its premium "Unlimited + 15 GB Mobile Hotspot" plan, which offers truly unlimited talk, text, and data. Coverage includes international roaming in Mexico and Canada, and within the U.S., you also get international texting to 37 countries.
A slew of perks come with this plan: 15GB of hotspot data, HBO Max (with ads), and 150GB of cloud storage. It also gets the same prioritization as post-paid AT&T subscribers, meaning your calls, texts, and data won't suffer extra delays in congested areas.
Managing an account is pretty easily done via website or app, and customer service is easy to reach. It works out well despite the lack of a slick interface or fast service.
Need multiple lines? Cricket Wireless offers hefty group discounts, particularly for four or five lines. Currently, you'll pay just $160/month for five lines for this plan, or $32 per month per line.
Metro by T-Mobile – Best T-Mobile cheap plan with unlimited data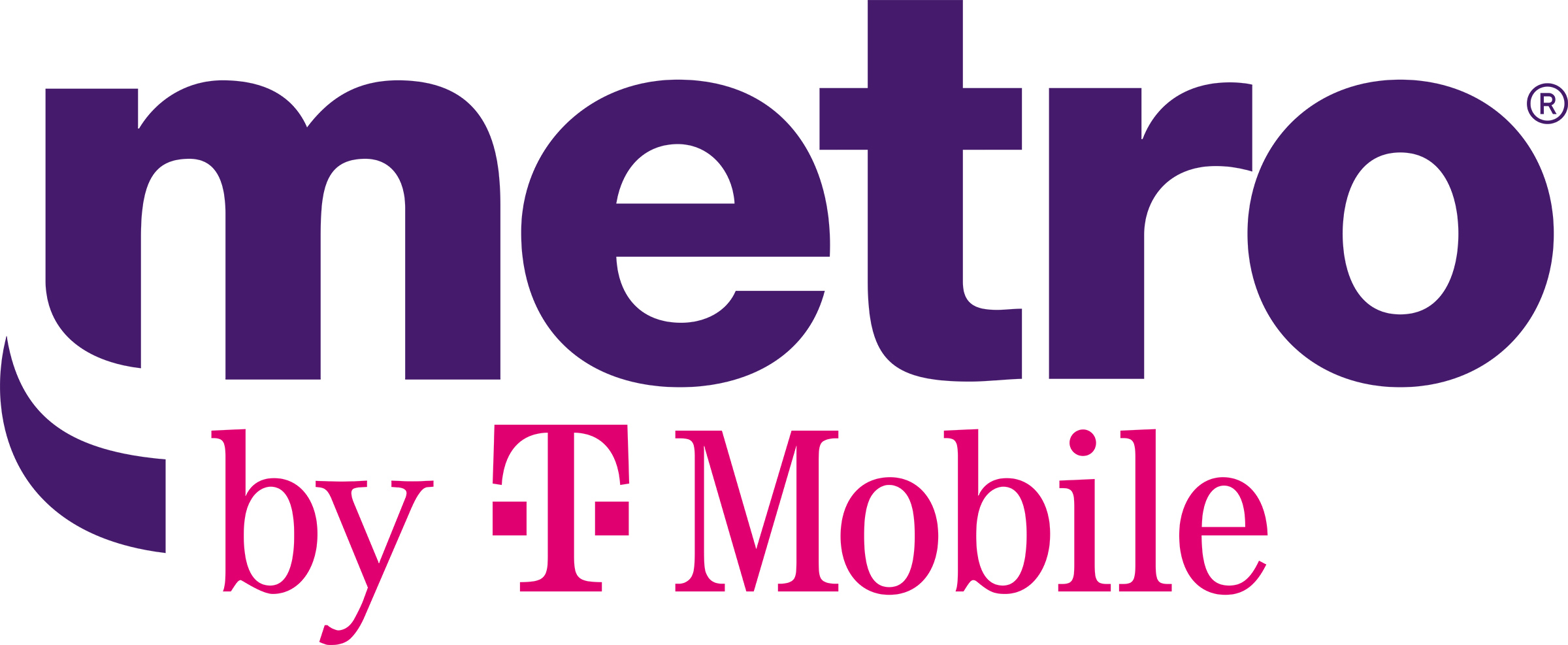 Carrier: T-Mobile
Cost: $40/mo
Taxes included: Yes
BYOD: Yes
Data throttling: Possible after 35GB usage
Hotspot allowed: No
International roaming: Mexico and Canada for an additional fee
A fun perk included with T-Mobile subsidiary MetroPCS's plans is T-Mobile Tuesdays, which provides freebies and deals on food, gas, and more. But the real benefit to MetroPCS is its all-inclusive pricing, which means taxes and fees are included in the advertised cost.
This basic $40 unlimited plan offers up to 35GB of 5G or LTE data unthrottled; afterward you may see slowdowns whenever the network's congested. Note that this basic plan lacks hotspot use and the extras available to more expensive unlimited plans, like a Google One membership (100GB) and unlimited texting to over 210 locales.
T-Mobile does put MetroPCS subscribers at lower priority for call, text, and data requests, so if your area is congested, you may notice slower responses than on a post-paid plan before using 35GB of data.
Need multiple lines? Like Cricket Wireless, MetroPCS's group discounts are sizable for four or five lines. For this plan, it's $125/month for five lines, or $25 per month per line.
Want to save even more cash? Rival T-Mobile MVNO Tello offers a $30 unlimited plan with hotspot included, as well as free calling to over 60 countries. But its data throttling starts earlier, at 25GB, and will bump you down to a painful 64Kbps. It also doesn't bundle in taxes and fees into its prices, so if you live in an area with high regulatory charges, the cost skirts closer to $40 per month.
US Mobile – Best Verizon cheap plan with unlimited data
Carrier: Verizon
Cost: $45/mo
Taxes included: Yes
BYOD: Yes
Data throttling: Possible after 100GB usage
Hotspot allowed: Yes (50GB)
International roaming: Yes (100+ countries, possible addt'l fee)
US Mobile's incredibly slick interface makes switching to its Unlimited Premium plan an absolute breeze. In fact, managing your account is so easy through the app and website, they're part of what sells this service.
But the meat of this top-tier plan is still the star of the show. You get unlimited talk and text, along with 100GB of 5G data and 50GB of hotspot data before you're subject to speed throttling. You also get free international LTE roaming in select countries, with data allotments as generous as 10GB. (Varies by country; some still require an additional fee.)
The main drawback of US Mobile is that despite its premium data plans having the same prioritization as post-paid Verizon plans, you'll only experience that benefit on a 5G device. LTE-only phones get hit with deprioritization, and in our experience, it can cause your data to crawl—especially if the network is congested or you've got poor reception. Happily, though, US Mobile recently moved to all-inclusive pricing, so the price you see advertised is exactly what you'll pay. Unlimited international long-distance calling to 87 countries is now free of charge, too.
Need multiple lines? US Mobile's group discounts steadily drop the cost the more lines you have, with the maximum of four lines costing $160/month or $40/month. But the company further sweetens the pot—plans with three lines can choose a free subscription to a streaming service (e.g., Spotify, Disney Plus, HBO Max, and Xbox Live Gold).
Best cheap cell phone plans
Mint Mobile

Carrier: T-Mobile
Cost: $15/mo and up (3, 6, or 12-mo plan)
Data: 5GB
Taxes included: No
BYOD: Yes
Hotspot allowed: Yes
International roaming: Yes, separate pay-as-you-go rates
This Ryan Reynolds-backed MVNO may be best known for its green fox mascot, but it's more than a gimmick. Mint Mobile's ultra-affordable 5GB plan includes unlimited talk and text, free use of your data for mobile hotspot, and free calling to Mexico and Canada.
The catch? You have to buy the plans in increments of three, six, and 12 months. An annual plan is required to get costs down to $15 per month, or $180 upfront. A 7-day trial allows you to try the service before you commit, but it can still be a gamble if you're not 100 percent sure about coverage in your area.
The good news is that Mint Mobile often runs promotions, in which the three-month plans cost as little as the annual rate—or even less, if you catch a "buy three, get three free" promotion. Taxes and fees also tend to be lower, since you pay only once on the whole plan, rather than per month.
Need more data? Mint Mobile also offers 15GB, 20GB, and unlimited plans. Unlimited plans are capped at 5GB for mobile hotspot, 480p resolution for streaming, and speed throttling after 35GB of data use.
H2O Wireless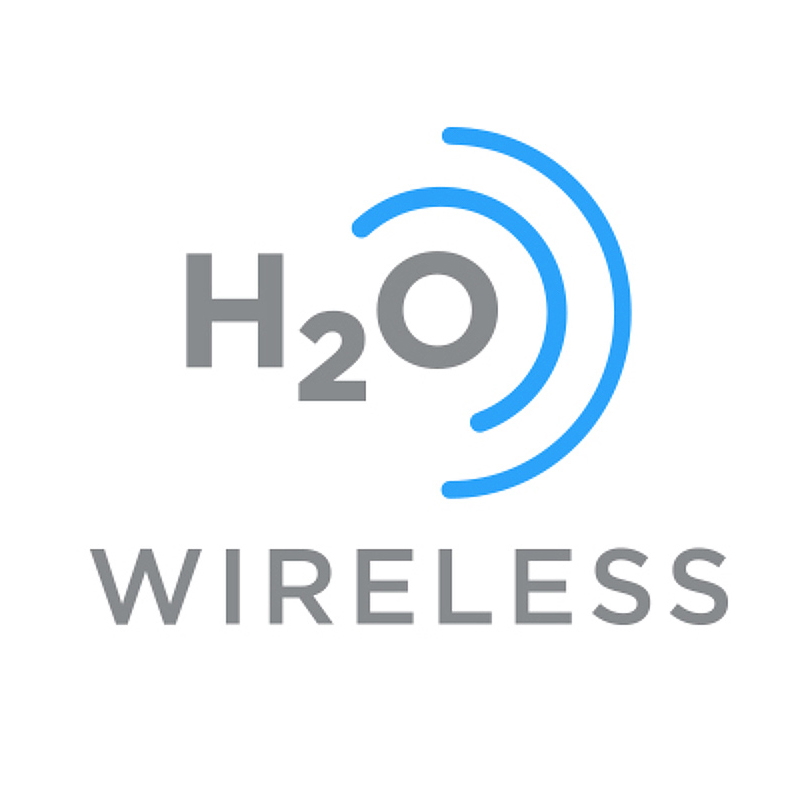 Carrier: AT&T
Cost: $12.50/month (annual plan)
Data: 3GB
Taxes included: No
BYOD: Yes
Hotspot allowed: No
International roaming: Yes, at additional pay-as-you-go rates
H2O Wireless offers many plans, but best among them are its 12-month options, with the 3GB plan particularly standing out at $12.50 month or $150 total. You get unlimited talk and text, 3GB of high-speed data, and unlimited throttled data (128Kbps). If you need more data, you can instead bump up to the 10GB 12-month plan ($25/mo or $300 total).
The big risk with H2O Wireless is that no trial is available—the best way to try out the service is to first sign up for a monthly plan (e.g., the $20 per month 2GB plan or $30 per month 6GB plan), see how well you like it, and then switch plans.
Never use data? Don't ever use data, including for group texts, audio text messages, or picture messages? Check out H2O wireless's $5 per month unlimited talk and text annual plan ($60 total).
Verizon Wireless (Prepaid)

Carrier: Verizon
Cost: $35/mo (after auto-pay discount)
Data: 15GB
Taxes included: No
BYOD: Yes
Hotspot allowed: Yes
International roaming: Yes, for an additional fee
If you don't use a lot of data, the options for cheap Verizon plans are limited. Generally your options are the choice of iffy customer service or paying nearly as much as for a cheap unlimited plan.
But if you really hate the idea of a $45/mo unlimited plan, then Verizon's own basic prepaid plan is your best bet—provided you sign up for auto-pay, which knocks $10 off the monthly cost ($45) immediately. Otherwise, you're on the hook at the going rate for three months until loyalty discounts start kicking in.
This plan includes unlimited talk and text, 15GB of high-speed data, mobile hotspot use, unlimited 2G data, and unlimited international texting from the US to 200+ countries. You also get unlimited calling and texting to Mexico, Canada, Puerto Rico, and the U.S. Virgin Islands.
If you travel, you have access to unlimited calls, text, and data while in Mexico, Canada, Puerto Rico, and the U.S. Virgin Islands (data capped at 3G speed after 2GB/day use); other areas require the purchase of a TravelPass.
Heads-up: Verizon deprioritizes most of its prepaid plans, so you may face slower speeds and responsiveness from the network, especially in congested areas or places with poor reception. Only unlimited plans with premium data (i.e., Verizon's Unlimited Plus prepaid plan or US Mobile's plans with premium data) get treated the same as Big Red's post-paid plans.
Best cheap cell phone plan for international roaming
Google Fi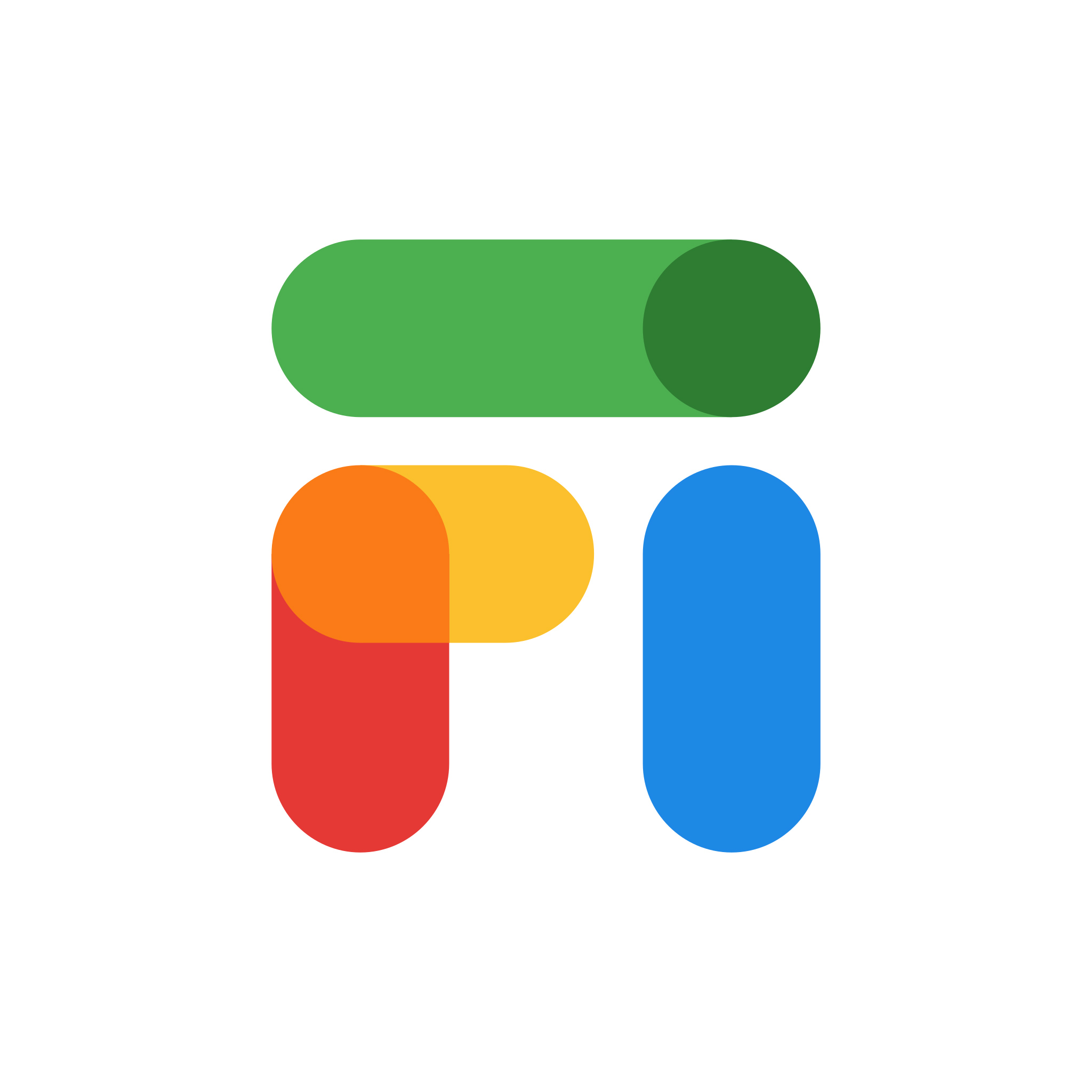 Carrier: T-Mobile and U.S. Cellular
Cost: $20 and up
Taxes included: No
BYOD: Yes
Hotspot allowed: Yes
International roaming: Yes, on select plans (200+ countries)
Google Fi started as a rival to MVNOs like Republic Wireless: It charged a baseline $20 fee for unlimited talk and text, and then $10 per gigabyte of data. You saved big on your cell phone bill by leaning hard on Wi-Fi for your data needs.
But the best part of Fi was its inclusion of free international roaming in over a hundred countries with its plan. You could land in the UK and then hop between Denmark, Italy, and Germany without paying an extra dime—just your usual base fee plus data charges. All the hassle of obtaining a local SIM card was gone as well; you simply turned on your phone at your destination and went on your merry way.
This feature is still going strong, with even more countries and territories supported (200+). Google has further sweetened its plan offerings, too. Data charges on its original metered plan are now capped—you won't pay more than the cost of 6GB—and there's also a $65/month unlimited plan with this kind of international roaming.
While at home in the U.S., you can make free calls to other countries (Canada and Mexico at minimum, or more with the Unlimited Plus plan). You'll also get treated with the same priority as T-Mobile's post-paid customers for network connectivity, so slowdowns shouldn't be an issue outside of typical congestion.
The one small(ish) catch: Your phone must be compatible with Google Fi, which relies on multiple cellular networks (T-Mobile and U.S. Cellular) to provide talk, text, and data connectivity. These days, many phones work, but models built for this kind of switching (e.g., Pixel or newer Samsung phones) are your best bet.
Best cheap cell phone plan for irregular data use
Tracfone Wireless
Carrier: Verizon
Cost: $80
Taxes included: No
BYOD: Yes
Hotspot allowed: No
International roaming: No
If you want plans, Tracfone has them. Plans upon plans. Which is fortunate if a regular monthly plan is more than you need, but a pay-as-you-go plan not enough—one special Tracfone plan lets you buy a set pool of talk, text, and data to use over the span of a year.
This offering, available only through eBay, costs $80 for 1200 minutes, 1200 texts, and 3GB data plan and lasts for 365 days. (Sadly, it seems that Verizon's purchase of Tracfone drove up the price of the plan by $20.) This means you can stretch out that use however you see fit—a perfect fit if some months you need more and others less.
For extra savings: Keep an eye out for discounts on this plan—in previous years, it's been possible to get it for $30 or less. You can most easily do this by creating a deal alert on Slickdeals.net.
Best cheap pay-as-you-go cell phone plan
Page Plus Cellular

Carrier: Verizon
Cost: $10 and up
Expiration: 120 days
Taxes included: No
BYOD: Yes
Hotspot allowed: No
International roaming: No
Yes, you can still find pay-as-you-go plans, where you pay a fixed amount for each minute, text, or megabyte of data you use. Page Plus Cellular is among the best, as it allows you to pay as little as $10 to keep your line topped off—and the credit lasts 120 days. You can even roll over the credit if you add more money to your account within that four-month window.
These days, the company requires an LTE-compatible phone, so your rates will follow the "4G Plan" details: $0.06 per minute, $0.29 per minute while domestically roaming, $0.05 per text, $0.20 per international text, $0.05 + data costs for picture messages, and $0.05 per megabyte. Calls to directory assistance (411) cost $1.25 plus the standard rate per minute.
Want to go longer between top-offs? The $80 pay-as-you-go "plan" lasts one year.
Seeking cheaper rates? Tello (T-Mobile) has some of the best pay-as-you-go rates available, charging just $0.01 per minute, $0.01 per text, and $0.02 per megabyte. The catch: The minimum buy-in is $20, and credits expire in 90 days.
Can't use Verizon or T-Mobile? H2O Wireless (an AT&T-based network) also has pay-as-you-go rates, though it's twice as expensive for data. Credits also expire faster (90 days).
Other carriers we considered
FAQ
---
1.
Is a cheap cell phone plan right for me?
Plans from alternative carriers aren't exact duplicates of those offered by traditional carriers, and come with a couple of important caveats. But the advantages are typically huge and outweigh the disadvantages.
Advantages of MVNOs
Cheaper
MVNOs can save you as much as 50 percent or more per month, partially due to the many options available (so you can pick a plan better suited to your needs) and partially because of lower prices, period.
Prepaid usage
A traditional plan through AT&T, T-Mobile, or Verizon is post-paid—you're billed after your usage each month. In contrast, MVNO plans are all prepaid; you're billed upfront and then use what you paid for. There are no surprises on each bill. If you run out of minutes, texts, or data during the month, you simply buy more.
No credit check required
Since MVNOs only offer prepaid plans, they don't require credit checks. No need to cough up confidential personal information or worry about your credit score. If you have money, you can get service.
Disadvantages of MNVOs
Lower network priority
Network priority is all about who gets first access to cell towers for calls, texts, and data. Post-paid customers (those on traditional plans from the three big carriers) are at the front of the line—and depending on the network, they can even be split among themselves to determine priority. Carrier's own prepaid plans, subsidiaries, and MVNOs come after, and where an MVNO falls on the list depends on the carrier's own tiering system and the MVNO.

In practical terms, that means that MVNO users may experience slight slowdowns or delays in moderately crowded areas. It depends on the network, your MVNO, and sometimes which plan you have, too.

So if having first-in-line access is important, you may need to stick with a traditional plan. Still, a traditional plan won't help when towers are slammed with requests—like during huge sporting games, work conferences, or major disasters. You'll be more to the front of the line, but there just won't be enough signal for everyone.
Limited domestic roaming
Even when network priority isn't an issue, your MVNO's roaming agreements—for example, your ability to get signal from T-Mobile or Verizon towers when on an AT&T-network plan—might limit your coverage. And not all MVNOs are equal in what they negotiate for your area. When possible, it helps to do a trial before committing. You can see what reception is like for the places you frequent and the areas you often travel through.
Limited (or no) international roaming
Most MVNOs offer limited international roaming. Some offer none at all. That said, most travelers opt for local SIM cards for better coverage and rates, or stick with Google Fi as the best of both worlds.
Lower stream quality
Prefer to stream in 1080p or higher? Be aware that many unlimited plans on MVNOs cap resolution to 480p (SD).
2.
What should I look for in a cheap cell phone plan?
Some companies look great on paper, thanks to cheap, generous plans and slick mobile apps. But don't discount the other parts that contribute to your experience. Self-service is a big factor with MVNOs, and you want that experience to be as stress-free as possible.
Easy, hassle-free number porting
Ideally, transferring a number to an MVNO or transferring a number away from an MVNO should be quick and painless. Watch out in particular for companies that makes you work to get the info you need for porting out (i.e., account number and account PIN) or doesn't release the number quickly. (Or heaven forbid, both.) You don't want to be stuck on an MVNO with bad cell service and awful customer service.
Straightforward website
A website that puts self-service tools into your hands is best. We like Google Fi's site in particular—the important information is very accessible, and dramatically reduces the time needed for account maintenance or transfer. The less you need to talk to customer service, the better.
Accessible customer support
Sometimes things just go sideways with an account. Maybe you're not receiving texts, or you can't find your info to port out a line. Make sure that you're comfortable with the platforms customer support is most on (live chat, phone, Reddit, Twitter, etc), and that you know what to expect from them. (You can usually read up on the experience on Reddit.)
Taxes and fees included
Not all MVNO plans include taxes and fees, and these can be killer on low-cost plans for people living in high-tax areas. Maybe you're only billed $10 per month for the plan, but could pay as much as 60 percent more ($16) after factoring in regulatory fees and taxes. If you can't find a provider you like that includes taxes and fees, see if you can at least pay in bigger installments (e.g., six-month or 12-month plans). You'll typically pay less.
3.
What about prepaid plans from AT&T, Verizon, and T-Mobile?
Currently, the prepaid plans available directly from the big three don't generally have the same price advantages or perks as with a subsidiary (e.g., Cricket Wireless for AT&T) or an independent MVNO. They still are treated like MVNOs, especially for prioritization, though on Verizon you can pay for the top-tier plan to get "premium" data—i.e., not as deprioritized.
Largely, these are good options if you'd like more control over knowing your final bill while sticking with a company you know.