TAG Heuer, the revered luxury watch maker, is on the verge of announcing a smartwatch that blends all its fine Swiss craftsmanship with modern digital features.
Speaking to Bloomberg, Claude Biver, head of the timepiece group of LVMH Moet Hennessy (TAG Heuer's parent company), said the watch's hardware and software will "come from Silicon Valley," while the case, dial, design and crown will "of course be Swiss."
Meanwhile, Pocket-lint is reporting that TAG Heuer will announce a partnership with Google and Intel tomorrow at Basel World, the most important luxury watch show in the world. It's held in Switzerland, but of course.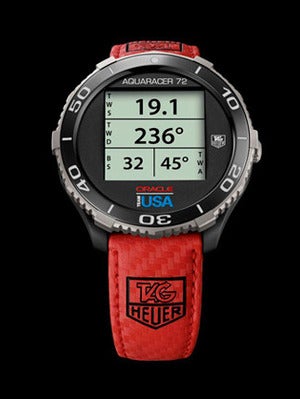 What we have here is an intriguing collision of ideas. Google's smartwatch platform is Android Wear. Its UI consumes a watch's face from edge to edge. Yet Biver is suggesting a TAG Heuer smartwatch with dials—presumably analog, no? We'll have to see what's revealed, but the last time TAG Heuer dipped its toe in the smartwatch waters, it gave us the Aquaracer 72, an extremely limited-edition sailing instrument that, well, just wasn't very attractive.
The story behind the story: The Swiss luxury watch industry is clearly feeling the smartwatch pinch. Eariler this month, Swiss watch maker Frederique Constant and various partners revealed plans for a "horological smartwatch" platform that provides all the panache of analog dials along with the step- and sleep-tracking features offered by the Jawbone UP.
TAG Heuer isn't currently part of that effort—but at least the horological smartwatch concept jibes with what TAG Heuer CEO Stephane Linder told me July last year.
Analog dials, he said, are the one component that says luxury to prospective buyers. "If you go for purely digital, you don't have the feeling of the mechanical instrument," Linder said. "So maybe the question will be, Can you make a dial that looks like a dial, with hands like a real watch?"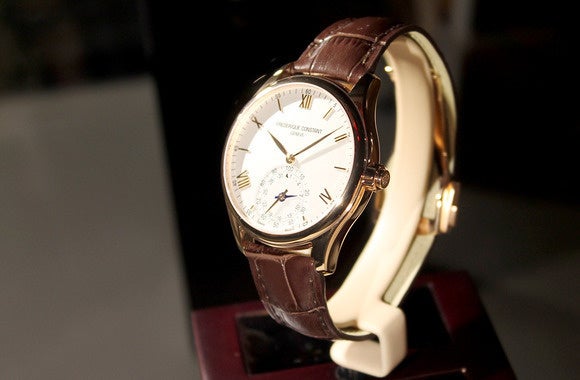 Last July, Linder expressed significant hesitation about TAG Heuer entering the smartwatch market. "I don't see us taking a big risk," he said, "unless we find a way to make luxury watches looking like real luxury watches that provide very easy-to-use, smart information that isn't complicated—and don't just replicate the mobile phone."
Has TAG Heuer found the perfect compromise? Hopefully we'll find out more Thursday.