Every now and then something breaks on your computer. Maybe you get a bad system update from Microsoft or cosmic rays flip the wrong bit on your system. Whatever the cause, often your problem has nothing to do with hardware, but lies within the software powering it, instead.
This recently happened to me when a USB 3.0 port on my system suddenly stopped working. I wasn't sure how it happened, and when I looked into the problem Windows displayed its infamous "error code 43." Luckily, this problem can often be fixed in just a few clicks. Try this out before freaking out if one of your PC components suddenly stops working.
Device Manager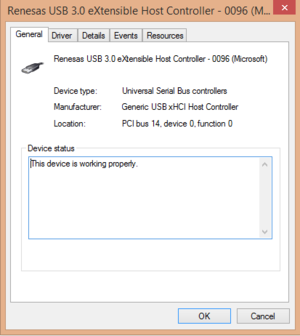 On Windows 8.1, right-click the Start button and select Device Manager from the contextual menu. Windows 7 users can find out how to open Device Manger here.
Let's continue using the borked USB port example. Fixing code 43 isn't just for USB devices, though—it's a quick tip you can use to help troubleshoot any PC component that ceases to work due to a software issue.
Once the device manager is open look for the heading that says Universal Serial Bus controllers and click it to reveal a list of all the USB devices on your PC.
In the list, you may see an item that has a yellow triangle with an exclamation mark in it and says "Unknown Device." Click on that and another window will open. Under the General tab you'll see a window that says Device status. For this tip to work, that window should say "Windows has stopped this device because it has reported problems. (Code 43)".
Now it's time to get to work.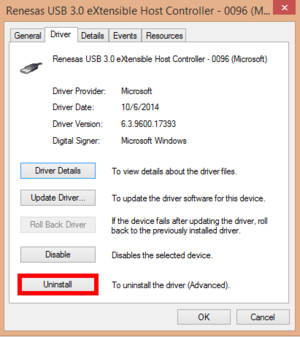 Open the Driver tab and then click the Uninstall button. This will remove the USB controllers driver software (the low-level programming that makes the hardware work) from your system.
Next, you have to put it back. Close the smaller window for your USB device and in the main Device Manager window click Action > Scan for hardware changes. Windows will notice that the USB device is lacking driver software and will reinstall it.
After that's done, you can click on the USB device again and under the General tab and under Device status it should now say the device is working properly.