Katrina Parrott never anticipated that her daughter's incessant texting would lead to a new career in app development.
"She came home one weekend and asked: 'Wouldn't it be nice if I had an emoji that looked like me that I could send to my friends?'" said Parrott, who had been laid off from her job as a programmer at NASA.
Katy's question inspired an idea. A year later, Parrott and her daughter launched iDiversicons, a company dedicated to bringing ethnic-, gender-, and lifestyle-diversity to emojis—those cute little images that can be inserted into text and social media messages from the keyboard of your phone.
Their first set of emojis hit Apple's App Store in Oct. 2013. The duo's icon packet has yet to reach 800 downloads, but Katrina and Katy have already updated their collection. They're focusing on personal rewards, rather than a big payday. "It feels good to see an image that is sent to you that looks like you and that represents you," Parrott said.
Parrott's motivation to create iDiversicons is personal, but she's part of a wider phenomenon. Emojis have exploded since their debut as a keyboard function on Apple's iOS 5 update in 2011. The heart emoji alone has been tweeted over 396 million times, according to EmojiTracker.
The Unicode Consortium, which creates emoji standards, recently added 250 more emojis, including Star Trek's "Vulcan salute" and the ever-meaningful middle finger, to expand the emoji vocabulary.
When Parrott launched her first iDiversicons emoji pack with 300 images for $0.99, she included African-American, Caucasian, Indian, Asian and Hispanic categories.
"We didn't want to just do African-Americans because that's who we are. We wanted something that represented everybody," Parrott said.
When a second version of the collection was released in 2014—this time with 900 images for $1.99 in both the App Store and Google Play—Parrott decided to ditch the labels. "We believe when you look at our images, you'll find something among the 900 that looks like you, or that expresses something you hold dear to your heart," she said.
Mini pictures tell a thousand words
It's so easy to trivialize emojis in modern communication. They may seem like simplistic window-dressing for much more important words—especially if you didn't grow up with instant messaging as a critical form of communication. Experts say for many young people, the icons are key forms of expression that are as instrumental as the alphabet. This is where Parrott's desire for inclusiveness enters the picture.
Seeing diversity in television, film, news coverage—and now social media—is important for kids' self-esteem, especially for minorities.
"When [kids] see a wide variety of imagery that doesn't seem to include them, they feel isolated from society and lose self-confidence," said David Konig, president of the Minority Media and Telecommunications Council. "They assume things are stacked against them."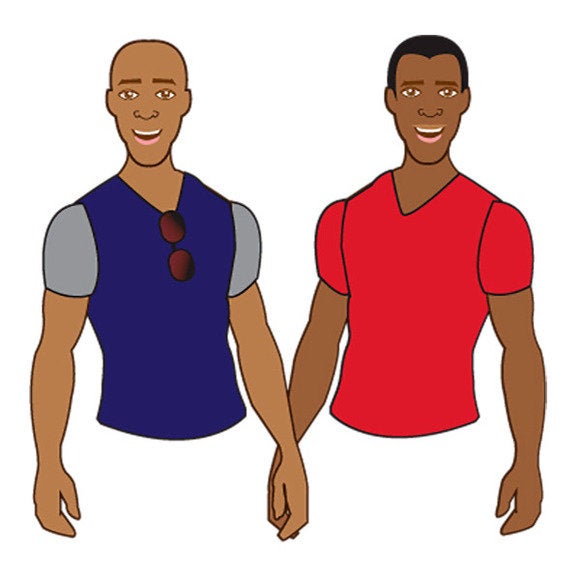 Emojis have evolved, moving way past emoticons, which are simple happy or sad faces that can be typed using a keyboard. Now, a jogger icon can show you plan to work out. Emojis can show things you love, like families, animals—or even food.
A string of emojis can function as its own sentence. On Independence Day, a text could simply include a happy face, hands raised, a hamburger and fireworks to show you're celebrating. In fact, companies like Emojicate are developing messenger apps for people to communicate without words.
"We see them as a primitive way to share body language and say simple expressions and other non-verbal communications," said Pedro Wunderlich, co-founder and designer of React, a free messaging app that allows users to communicate with images of their reactions—kind of like Snap Chat. Wunderlich's app, in beta, has over 200,000 registered users.
A growing vocabulary
If you want proof that people interpret and respond to emojis in different ways, there's no better evidence than "information desk person," which has been tweeted almost 48 million times.
"No one thinks of her as information desk person. My friends call her 'the whatever girl,' because there's something about the pose she's making," said Matthew Rothenberg, founder of EmojiTracker.
One reason for these imaginative interpretations is the limited number of emojis—slightly more than 800 on the Apple keyboard. People get creative and develop their own emoji lexicon.
Even though emoji can replace some words, they can't replace verbs and syntax. "Don't think of Emoji as a language. ​It doesn't have all of the features that make up a language" said Mark Davis, president and co-founder of Unicode. "Think of it more like icing on the cake that gives people a way to add color to what they say."
It may not be a language, but some believe it's time to expand the vocabulary. While there are plenty of different animals in the Apple and Google emoji sets, there aren't nearly as many diverse human faces.
Celebrities like Miley Cyrus and Thaj Mowry took to Twitter to voice their opinions about the lack of racial diversity. In March, 2014, an Apple executive told MTV Act that Apple was working with Unicode to include more diversity in its emoji pack.
"There needs to be more diversity in the emoji character set, and we have been working closely with the Unicode Consortium in an effort to update the standard," Apple's letter to MTV Act said. (Apple hasn't released any developments on its commitment since it sent the letter in March).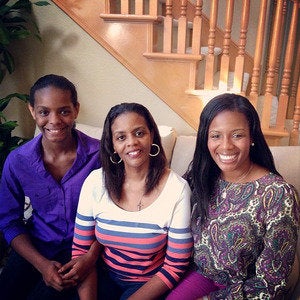 Any such move on the company's part would be welcomed by Parrott, who believes there should be more emojis representing people from all backgrounds.
Meanwhile, Unicode is working on interoperability among various mobile platforms, which isn't easy to achieve. For example, the yellow heart emoji shows up yellow on the iPhone, but looks like a hairy, pink heart on Android phones.
This may not seem like a big deal, but similarity across platforms is important when sending emojis that represent different races or lifestyles. After all, if you send an emoji of a smiling black woman from an iPhone, the image should look like a smiling black woman when it arrives on an Android handset.
"It may seem like we're proceeding​ very​ slowly, but we have to make sure we don't ​cause problems​.​ Because Unicode is the way that all computers, cellphones, etcetera handle text, any mistakes would be very bad," Davis said.
Parrott attended a meeting with Unicode in August and shared her designs with Apple in hopes her voice is heard. She said she hasn't received a definitive answer, but she's optimistic.
She plans to also create a keyboard version. In order for her emojis to be seamless, like the ones for Apple and Google, she needs them encoded.
For Parrott, the small idea from her daughter Katy was just the spark that exploded into a larger mission—creating a text-messaging world for everyone.
"This has really been a fun endeavor to capture and think of new ways to express more alternatives for different people," she said.