Lenovo took the wraps off two new gaming PCs at the IFA trade show in Berlin today. The Y70 Touch is the more interesting of the two, as it boasts a 17.3-inch touchscreen display, a fourth-generation Intel Core i7 processor, and a discrete Nvidia graphics processor in a chassis that's slightly more than one-inch thick.
A touchscreen is an unusual feature in a gaming laptop, and the Y70 has the largest one that Lenovo offers (the panel's native resolution is 1920×1080 pixels). As is becoming increasingly common with laptops, the Y70 Touch won't have an optical drive, but Lenovo has decided to put a free external drive in the box.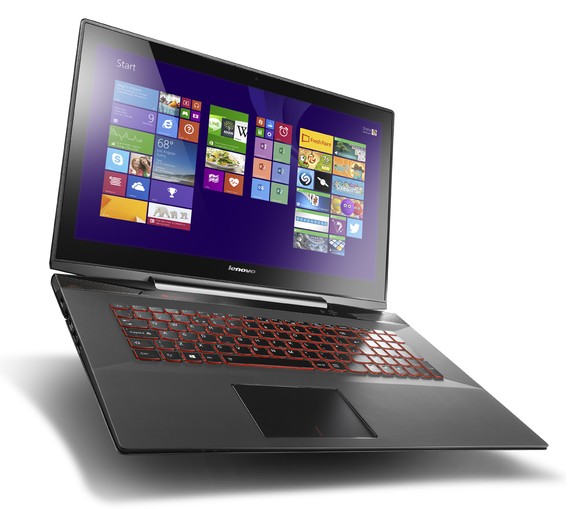 In a briefing last week, Lenovo product manager Andrew Barrow said Lenovo had "geared the Y70 for the premium end of the [PC gaming] market," which the company expects to grow to $2.3 billion in value over the next three years. Component choices will include up to quad-core Intel Core i7 processors, up to 16GB of DDR3L memory, and SSDs ranging from 256GB to 1TB.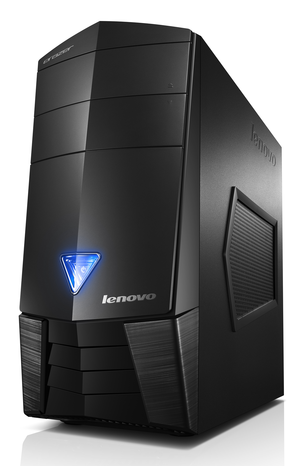 Lenovo is expanding its Erazer line of desktop gaming PCs with the Erazer X315, which will be marketed only in North America.
Several configurations will be available, powered by up to an AMD Karveri A10 APU and an AMD-based video card (up to a Radeon R9 255). Barrow said the case "is designed to look like a knight's armor." Systems will be populated with up to 12GB of memory and the buyer's choice of a mechanical hard drive (up to 4TB), a hybrid hard drive (up to 2TB), or a 256GB SSD.
Prices for the Erazer X315 will start at $599 when it goes on sale in November. The Y70 Touch is expected to go on sale in October at a starting price of $1299.
Note: When you purchase something after clicking links in our articles, we may earn a small commission. Read our affiliate link policy for more details.