At a Glance
Expert's Rating
Pros
Expanded video capture
Post-selection, pre-capture, options
Powerful editor
Cons
Mildly annoying video help
No support for older (Pre-7) versions of Windows
Our Verdict
If image or video capturing is something you do more than once a week, Snagit 12 is essential.
We live in an age when visual communication is ubiquitous, and thus, being able to show rather than tell is vital. Snagit has long been one of the top screen capture tools for helping you do so, and Snagit 12 continues to advance the standard, at a reasonable price given the broad functionality.
First, the basics: Snagit 12 provides a full suite of image-capture functionality, including many options and variations: You can select the entire screen, a rectangular subset, an active window, and so on. You can capture the entire scrolling region of a window (most often used for webpages), as opposed to simply the visual region. After capture, Snagit 12 launches a powerful image editing tool, allowing you to apply various filters and effects, clip the image if necessary, or add text, callouts, or additional markup. The range of image editing options is impressive; for people with basic graphic manipulation needs, it can replace a low-end standalone tool.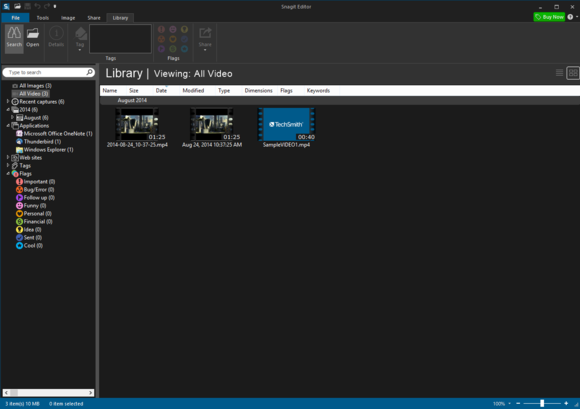 Output of the capture is similarly broad: All of the major image formats (PNG, GIF, JPG, TIFF, etc.) are supported. Furthermore, output can be shared or sent to many destinations, from a Word document to cloud storage such as Dropbox to your WordPress blog or to several social media sites. (And for developers, it can connect to the Visual Studio Team System—helpful when you need to document a bug 'in action' or show off UI prototypes.)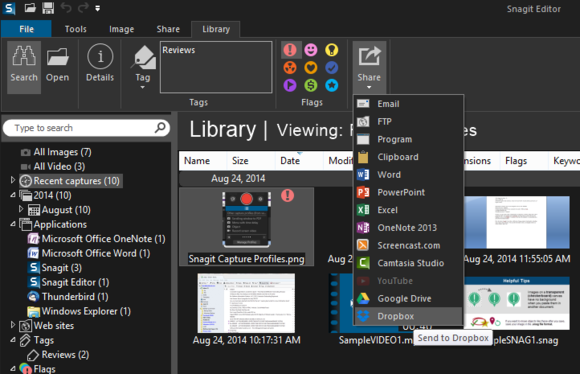 Beyond the standard "screenshot" type images, though, Snagit also supports video capture. This feature was added in Snagit 11, and Snagit 12 enhances it in several ways. You can perform simple editing, such as clipping sections of video, after the capture. You can also decide after you've made a selection if you want to capture video or a still image. This latter concept actually runs through all of Snagit 12's selection tools—the user can specify a region and then edit or resize it before the actual capture takes place. This is phenomenally useful if you're trying to get a region of a specific size, as it means you don't need multiple re-tries if you release the mouse a bit too early or twitch slightly as you draw the selection rectangle.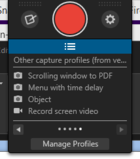 The editor's new interface is darkened, to better highlight the image you're working on. A feature well-worth noting is the library functionality, which is great if you work with a lot of images for multiple projects. The ability to tag images, and to add labels, really helps keep things sorted if your collection grows to the dozens or hundreds.
It's hard to come up with any drawbacks. I found some of the automated help popups to be annoying, but they go away quickly and then you forget they were ever there. Many of the features are customizable to suit your tastes: You can have a pull-down control to access capture functions, a taskbar icon, both, or neither. At $50, Snagit 12 isn't quite an impulse purchase, but it's very reasonable for the range of functionality it offers, combined with constant and active development and a responsive tech support team.
Note: When you purchase something after clicking links in our articles, we may earn a small commission. Read our affiliate link policy for more details.