Travel. It's a fact of life for many professionals. Love it or hate it, chances are good you could use a hand with your plans. Whether it's booking your flight, finding the perfect seat on the plane, or simply remembering to bring your socks, there's an app that can help. Here are five of my favorites.
Waze
Android, iOS, Windows Phone; free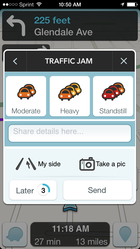 Few apps I've come across have a user base as devoted as Waze—and that's because it works so well. This "social GPS" app uses crowd-sourced traffic info to lead you on the fastest route. I tested Waze by traveling to the same location over the course of a week. It sent me a different way several times, but my commute always took the same amount of time, as I avoided traffic delays without fail. Whether you're trying to get to your office, a business meeting off-site, or the airport, Waze can help. It's free and available for Android, iOS, and Windows Phone.
JetSmarter
Android, iOS; free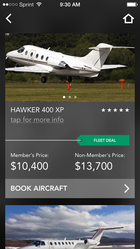 If you simply can't bear to fly commercial but can't afford your own private jet, JetSmarter is for you. Think of it as Uber for the skies; JetSmarter lets you book a private charter flight around your schedule from the comfort of your mobile phone. The app—free for Android and iOS—is intuitive and easy to use, and it shows you pictures of the aircraft before you book them. JetSmarter doesn't provide the planes; instead it links you with charter firms who have signed up to use the service, hoping to book their unbooked planes. Be forewarned: JetSmarter's flights are pricey. I searched for a flight from Boston to Miami with a three-week lead time, and the cheapest option I found was just over $10,000.
SeatGuru
Android, iOS; free
If you do have to fly with the masses, SeatGuru can help ease your pain—at least a little bit. This free app (Android and iOS) and web service offers more than 700 seat maps from almost 100 airlines. That should cover almost every flight and aircraft you might be boarding. Maps are color-coded so you can see desirable and less desirable seats at a glance, with more detailed reviews offering information on why they were so rated—taking into account everything from proximity to the bathroom to the lack of floor storage. SeatGuru also lets you search for and book flights and offers real-time flight status alerts.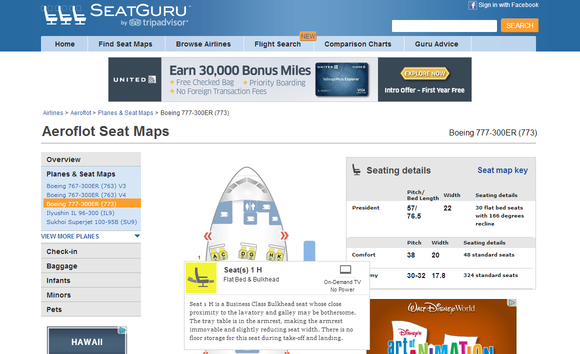 TripIt
Android, iOS, Windows Phone, BlackBerry; free
Most of us don't have the luxury of a personal assistant to keep track of all of our travel plans—and that's why there's TripIt. This Web service and mobile app (Android, BlackBerry, iOS, and Windows Phone) keeps all of your travel information organized and stored in a central location. Forward your confirmation emails to TripIt or grant the app permission to access your email, and it will automatically begin tracking your travel plans. TripIt allows you to store flight information, hotel reservations, rental car booking, and more in one place. Upgrading to the $49-per-year Pro version adds features such as the ability to see if a better seat becomes available, real-time flight alerts, and reward program tracking.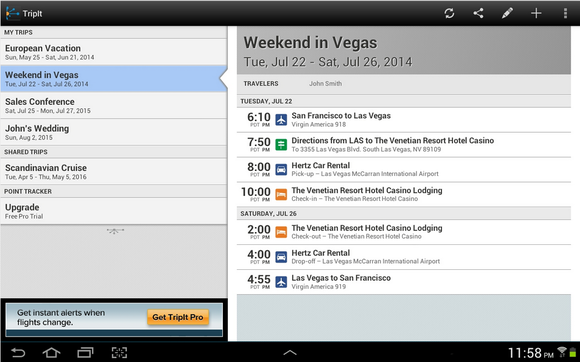 TripList
iOS; free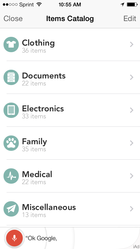 An app to help you remember what to pack? That may seem unnecessary, but if you've ever arrived at your destination only to realize you forgot your underwear or socks, you'll realize just how handy TripList can be. This free iOS app lets you create a packing list and check off items as they're completed. Not sure what you need to pack? Check out TripList's catalog, where you'll find more than 250 items you might need to bring—everything from business cards to antacid. And TripList isn't just a packing list tool; it lets you create a list of common travel tasks, including booking a rental car and charging your phone's batteries. Upgrading to the $3 TripList Pro lets you add multiple users and integrates with the aforementioned TripIt app, if you're using that, too.