I recently got to sit down with Atari CEO Frederic Chesnais and most of what he said made total sense. "Hey, we're rebooting Rollercoaster Tycoon." Totally! "We're also rebooting Alone in the Dark!" Absolutely! " You will hear a lot more about Asteroids in the next few weeks." Great!
Wait, what?
It's true. I did a half-hour interview with Chesnais and Atari COO Todd Shallbetter recently, which you can read in full here. The craziest bit, however, is that part of Atari's big gaming comeback involves rebooting the 1979 vector-based classic Asteroids.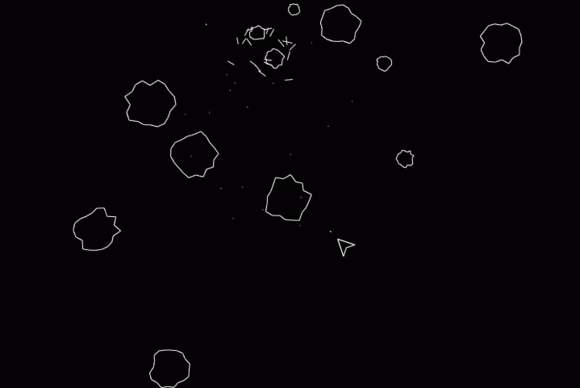 And what form will this rebooted Asteroids take, thirty-five years after the fact? I'll just leave it to Chesnais to explain:
"You will hear a lot more about Asteroids in the next few weeks. It's a PC game. It's going to be a survival game on the asteroids."
A survival game. On the asteroids. In other words, this is presumably a game in the vein of DayZ, Rust, or Don't Starve but…on an asteroid. Details are scarce outside of this little tease from Chesnais. He also told me "The next installment of Asteroids will be here in six to eight months," but reaching out to a representative I was told all Atari was willing to confirm was "2015."
On the other hand, Atari was willing to confirm the game exists so…it exists. It's coming. Asteroids is being rebooted as a survival game, arriving sometime next year. More details when we have them—ostensibly sometime in the next few weeks.