Microsoft COO Kevin Turner first held up the as-yet-unannounced HP Stream laptop at the Windows Partners Conference last July, boasting that it would cost just $199. The press instantly dubbed the inexpensive notebook a "Chromebook killer." So when HP finally got around to officially announcing the Stream on September 8, it was pilloried for the laptop's $300-and-up price tag.
Was Turner just holding up a different Stream in July?
Who knows. But at a press event in New York Monday evening, HP finally did announce a Stream notebook that will sell for $199 (actually, $199.99). This Intel Celeron-powered Stream will have an 11.6-inch HD non-touch display and 32GB of eMMC flash memory for storage. The company also unveiled a 13.3-inch touch-optional SKU that goes for $230, and 7- and 8-inch Stream tablets priced at $100 and $150, respectively.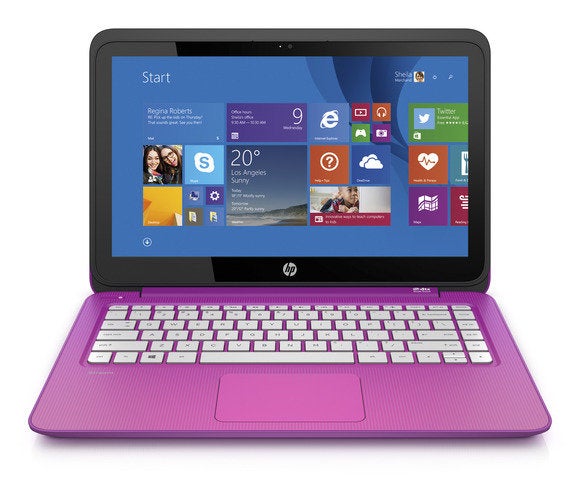 The 11.6- and 13.3-inch notebooks are both fan-less designs with HD displays (HP didn't provide pixel counts, but HD is typically considered to be 1366×768 in PC land). The 11.6-inch Stream and the 14-inch model announced earlier this month have non-touch displays. Touch is optional on the 13.3-inch model, but HP did not reveal how much that feature would add to its cost.
Get your freebies here!
HP teamed up with Microsoft to bundle a bevy of free goodies with each of the Stream notebooks, including a one-year subscription to Office 365 Personal, 1TB of cloud storage for one year on Microsoft's OneDrive service, and a $25 gift card that can be used at the Microsoft Windows Store.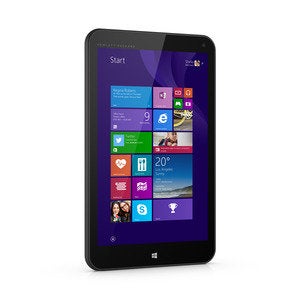 The 13.3-inch model also comes with a limited 4G data plan through T-Mobile. Buyers will be entitled to 200MB of data per month for the life of the device. No annual contract is required to take advantage of this offer, but users must agree to T-Mobile's terms of service.
The Intel-powered Stream tablets will also run Windows and come with the same one-year subscriptions to Microsoft's services, plus 60 minutes of Skype calls per month. The 8-inch Stream tablet model will also be bundled with the same T-Mobile data plan that comes with the 13.3-inch Stream notebook.
The story behind the story: Microsoft—and to a lesser degree, Intel—are feeling intense pressure from an onslaught of cheap Chromebooks and Android tablets. Chromebooks sales, for instance, leaped 37 percent this back-to-school season, while sales of Windows PCs dropped by three percent.
Intel—HP, too, for that matter—can be operating-system agnostic and play both sides of the game. Microsoft has no choice: If it can't convince consumers they absolutely need the software it's peddling, the company will dry up and blow away. That's why you see Microsoft giving PC manufacturers like HP free Windows licenses, and consumers year-long Office 365 and OneDrive trials.
It's less clear what T-Mobile stands to gain from these deals. The open-ended nature of the contracts suggest HP is not subsidizing the offers, but perhaps T-Mobile will seek to upsell buyers with bigger data plans down the road.
Whatever the case may be, we're looking forward to reviewing HP's new Windows products.
Update: This story was updated to report that the $25 gift card HP is providing customers who buy an HP Stream notebook is valid at Microsoft's Windows Store, not Microsoft's Microsoft Store. The error was contained in a press release provided by HP.